By: John Rocker, Social Media Director, Dynatrace
Social media is everywhere, but many folks still don't know what to do with it. Where is the best place to post? What do you say? Is it better to share existing content or create something new?
And who has time to do it all, anyway?
The questions multiply at the professional level, where rules and best practices for sharing content tend to complicate the situation. But suppose a company makes it easy for people to share content on social media and see the positive impact of that activity. In that case, people become more engaged, which can generate significant revenue, pipeline, and ROI.
I'm a believer in social media. I joined Dynatrace as social media manager in 2017 and became the social media director in 2022. Dynatrace is an AI-powered data and analytics platform that simplifies cloud operations, helping organizations do more with less. When I became social media director, I was excited to hire a social media manager, Kerry Monahan, and expand our one-person team to two.
We are a global company with thousands of employees, so it was a big relief when Kerry began to help manage our social channels. That allows me to focus on the big-picture, strategic aspects of training, evangelizing social media among leadership teams, and introducing and scaling new programs. Together, Kerry and I touch everything related to organic social media, which we use to generate brand awareness and new business for Dynatrace.
Wanted: A Straightforward Platform Focused on Employee Advocacy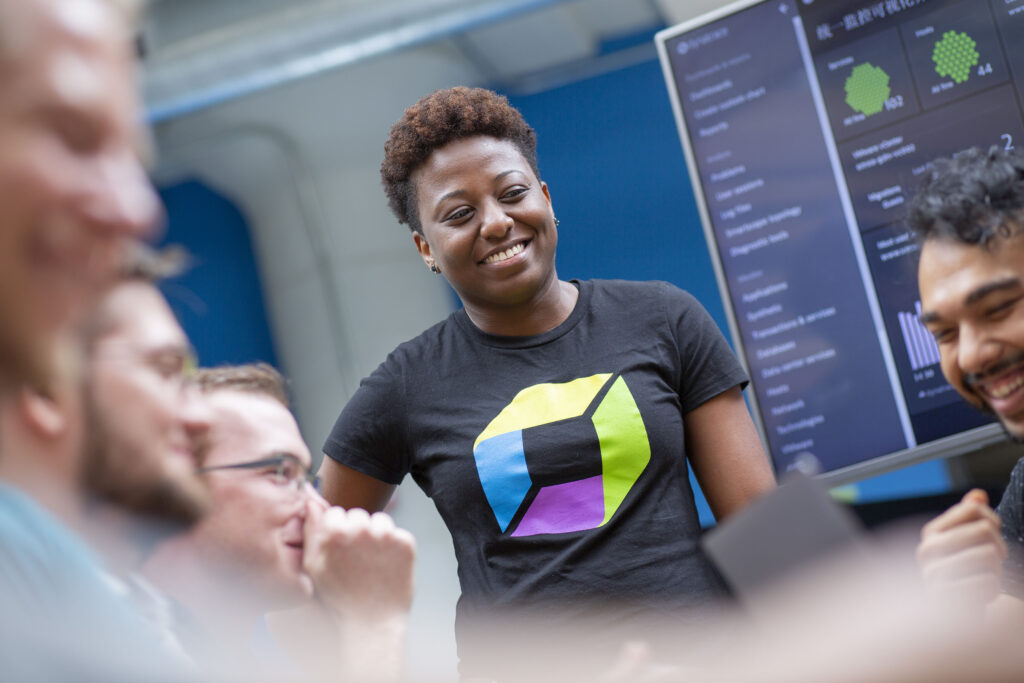 Employee advocacy has long been part of Dynatrace's organic social strategy. Effective communication is an important skill, whether to sell a product or a personal brand. By sharing content, employees can extend the reach of Dynatrace and become thought leaders in their areas of expertise—realizing benefits for both the business and the individual.
Despite these benefits, people aren't always clear on what an active social presence can do for their company and career. Before I joined Dynatrace, our previous employee advocacy program didn't do anything to change that. It didn't provide much content, and what was there wasn't always relevant. Employees didn't see the results of their advocacy, so there wasn't much enthusiasm around it. Dynatrace also attempted grassroots efforts through emailed content, but emails fall off the radar fast, and those efforts didn't address why some users hesitate to post.
When I came on board, I brought on LinkedIn Elevate, which was much better received. Many employees already used LinkedIn, so that lowered the barrier to adoption. After a successful few years, though, LinkedIn sunset the platform, which started me looking for another employee advocacy platform.
I wanted an easy-to-use platform that would allow for a seamless transition from Elevate. I reviewed four or five different options, and PostBeyond stood out. Unlike other platforms, PostBeyond didn't try to do too much—it didn't add a bunch of bells and whistles that I knew would confuse our teams. PostBeyond is straightforward, solely focuses on employee advocacy, and has a good mobile and web experience. Speaking with the PostBeyond team left me with a good feeling that we could form a solid partnership, too, so we moved ahead with adoption.