Inform your strategy in real-time
Make insightful decisions on how to scale your employee advocacy program with real-time reporting and analytics.
Request a Demo
Analyze your employee advocacy performance
Tired of manual data entry and spreadsheets? Access an array of in-depth analytics, segment the data to report on specific posts, users, or social networks to understand what's moving the needle.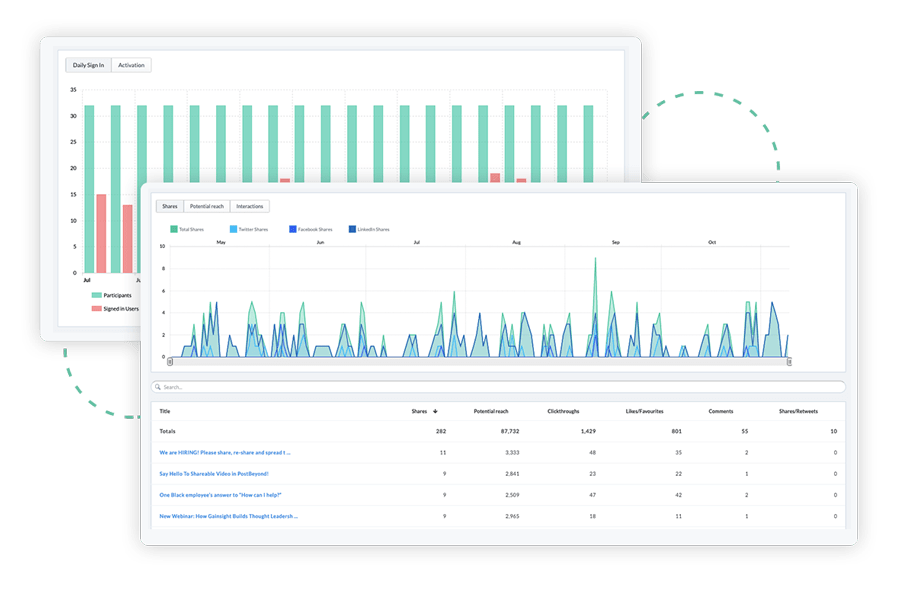 Tie single social posts to real outcomes
Track results on how employee advocacy impacts your marketing efforts, from social share to customer. PostBeyond integrates with marketing automation and analytics tools using UTM and CID parameters to provide the insights you need to close the loop on attribution.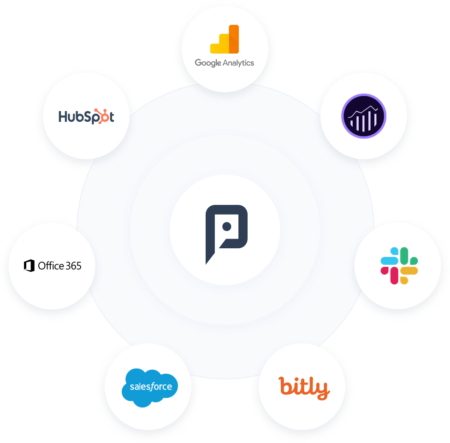 Access richer data with integrations
Connect PostBeyond with your existing analytics tools you to get deeper insights.
Website Traffic and Conversions
Use UTM or CID Parameters to determine the direct impact of employee social posts on your website. Identify how many people visit your site, what content they love, and which pages convert visitors into leads.
Attribute Leads
Our integration with HubSpot, Pardot, and Marketo allows you to track qualified leads and attribute results to the specific content, marketing campaign, social network, and employee that generated the lead.
Benchmark results against peers
How does your program performance compare to similar companies? Get access to benchmark metrics to see measure results relative to others in your industry, use case, or company size.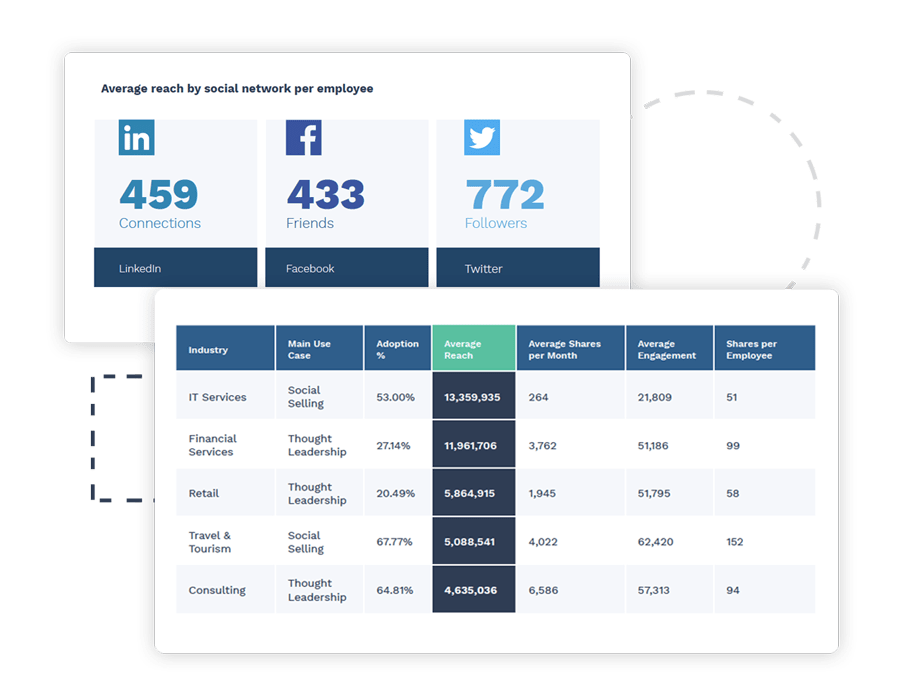 As an administrator, the level of analytics available in the backend is great and I love that it's available at an overall level, post level, or user level. The UTM parameters that tie into GA allow us to track how successfully we're driving traffic to our website through these efforts, which is a bonus.
Julia Woodward
|
Content Marketing Manager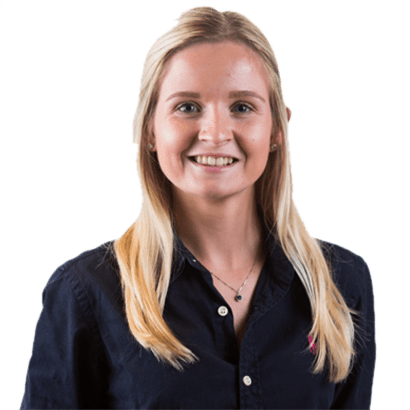 Powerful analytics for everyone
Get detailed reports and dashboards for every member of the team–whether you're a program admin or individual user.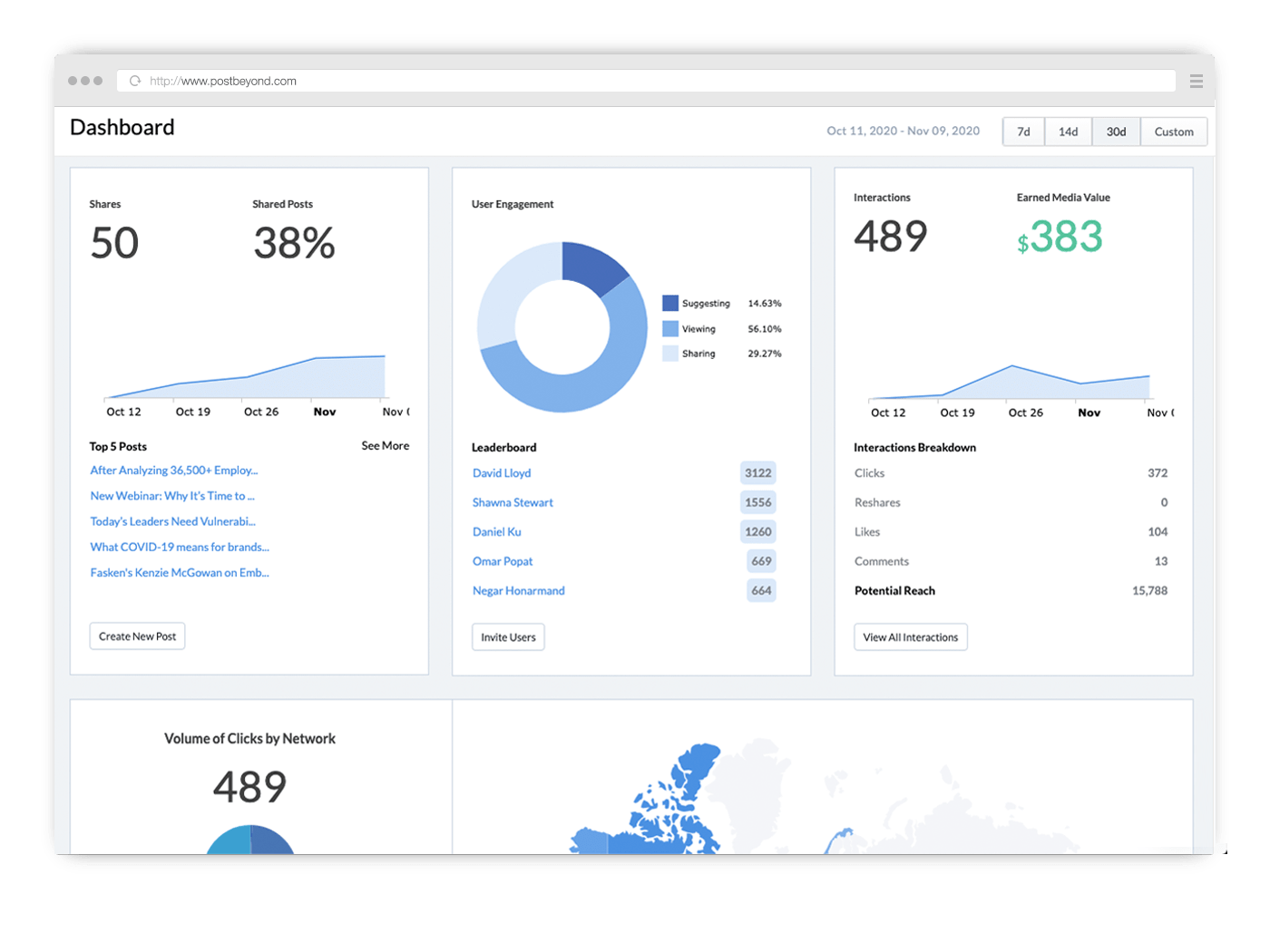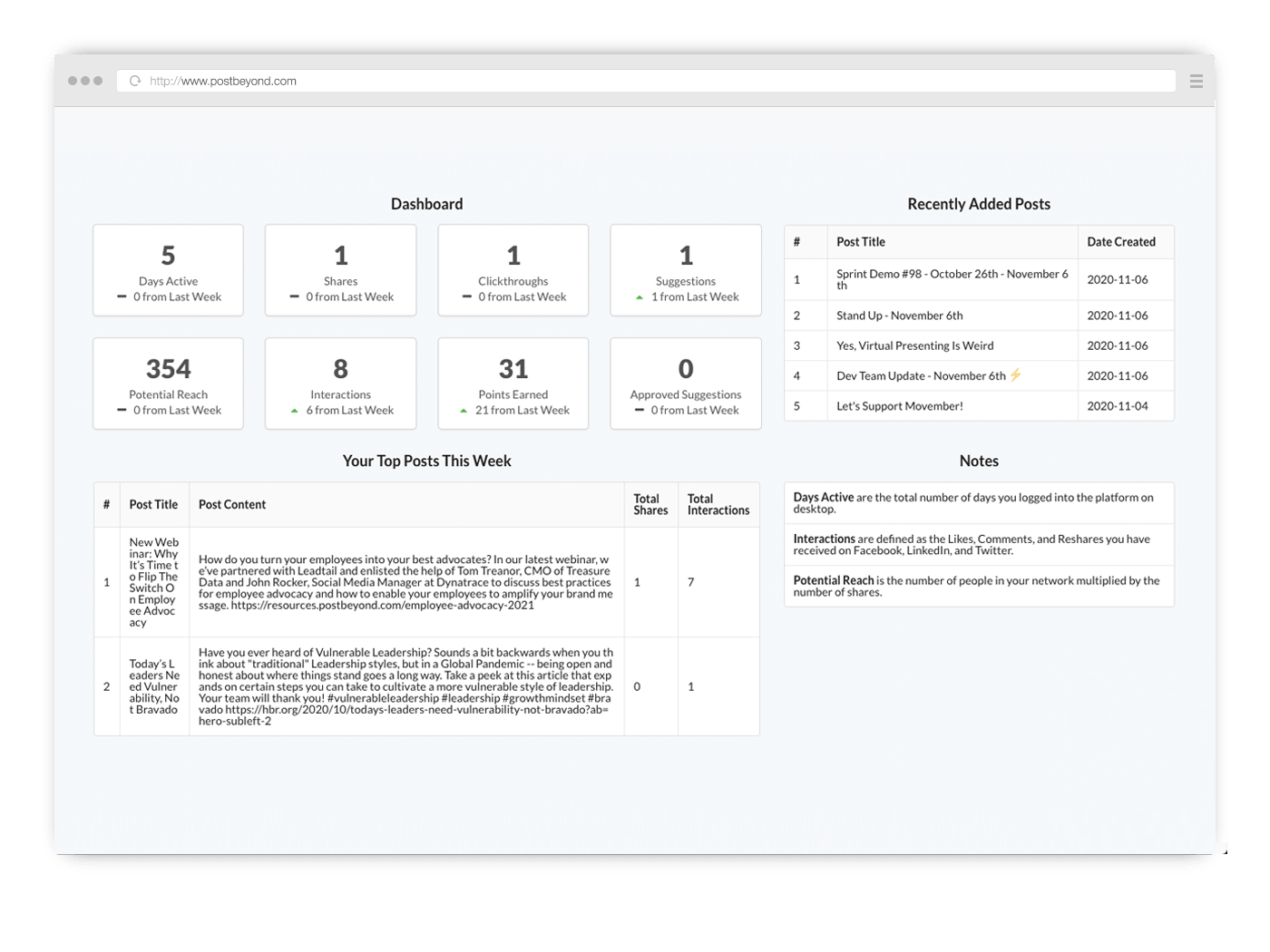 Access to relevant reports and analytics
When you know what's driving the most value, you can then double down on what matters most.

Post Analytics
Measure performance of each post within a time frame and track metrics like potential reach, clickthroughs and engagement.

Team Analytics
Filter data to measure how specific teams are performing based on social reach, engagement, click throughs and more.

User Analytics
Measure how each individual user is performing in your program. Filter down to uncover how each user is performing based on social reach, engagement, click throughs and more.

Adoption and Usage
Measure the percentage of end-users that have logged into your platform and the number of users that are active in the program.

Simple Exporting
Easily export raw data without waiting for support.

Topics Performance
Track which content topics are getting shared most by your employees and engaged by their connections.
Earned Media Value
Get a detailed view of ROI and calculate how much earned media is generated throughout the program.

Compliance
Identify specific flagged and prohibited terms or keywords used, and by which employee.

Industry Benchmarks
Compare how employee advocacy performance with similar companies based on industry, use case, and company size.
Boost your social media engagement by 8x
Discover how you can use PostBeyond to streamline your employee advocacy by centralizing your content, employees and analytics in one place.
Request a Demo