Empower employees to become your best advocates
Activate your social media advocates to boost brand visibility, engagement, and measurable results with employee advocacy powered by PostBeyond.
MEET POSTBEYOND
Make social sharing frictionless
We make scaling employee advocacy powerful for marketers and delightfully easy for employees. Use PostBeyond to amplify relevant content across your workforce's social networks, giving your content the attention and action it deserves.
Explore The Platform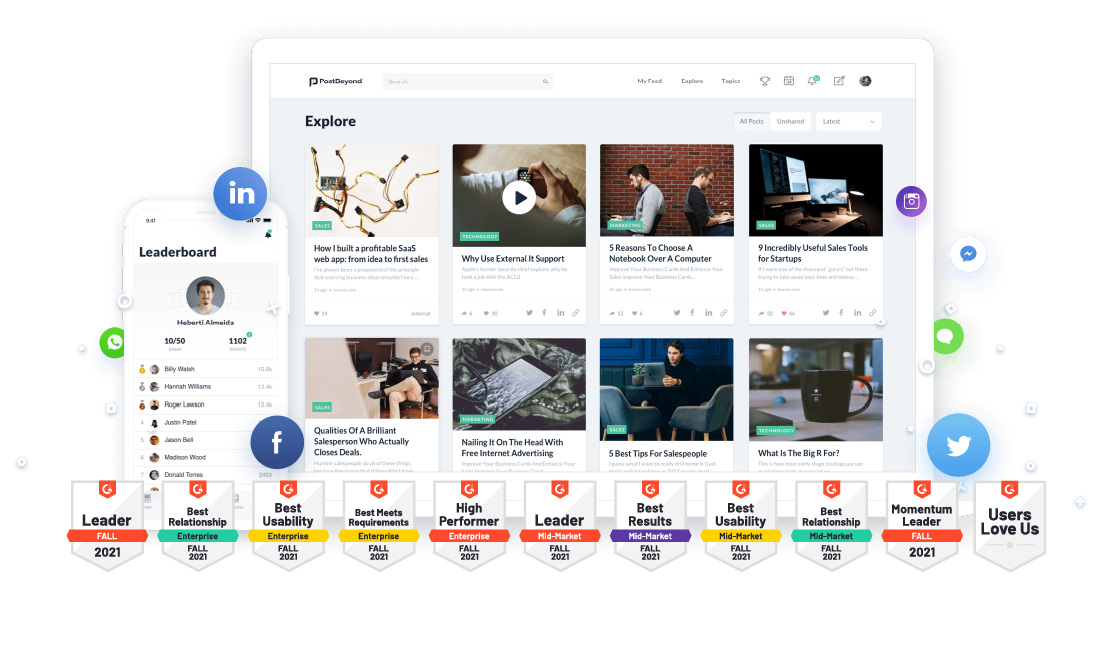 As an administrator, the level of analytics available in the backend is great and I love that it's available at an overall level, post level, or user level.
Julia Woodward
Content Marketing Manager
PostBeyond helps our employees scale social media sharing in an authentic way, driving inbound traffic that leads to new business opportunities for our brands.

Dan Christian
Chief Digital Officer
We are solving the challenge of expanding our reach without an additional budget. PostBeyond allows us to see our Earned Media Value, which provides real-time ROI.

Callie Hawley
Sr. Manager Content and Social Media
PostBeyond isn't just beneficial for the brand but it's also beneficial for the individual. By communicating the advantages of social selling to employees, it motivated them to help themselves and help the brand expand its social reach.

Karen Pace
Director of Social Media
CONTENT
Mobilize your employee advocates on social
To reach your customers, your employees need to be active on social media. With PostBeyond, you can streamline employee advocacy and enable multiple teams to effortlessly amplify your best content across their social networks.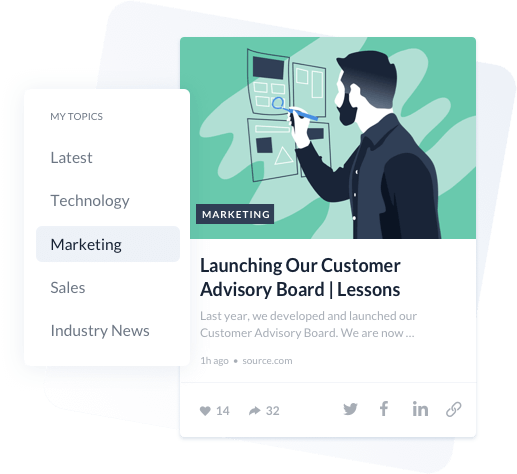 SOCIAL SHARING
Amplify your content and brand story
Social media is a great way to promote content but it tends to be overcrowded. Harness the power of your employees on social media to boost your content engagement and give your brand the attention it deserves.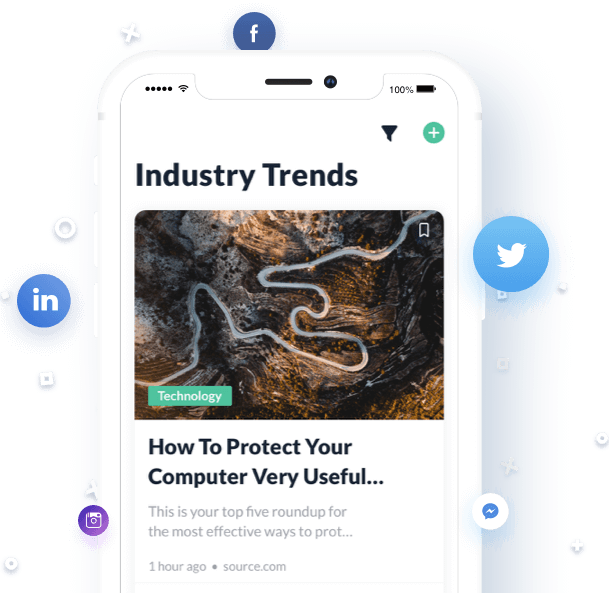 ANALYTICS
Measure your most engaging social posts
Uncover what content your audience loves, informing your employee advocacy strategy with actionable insights from social data. Measure results with robust reporting and analytics to determine what's driving engagement and delivering ROI.
CUSTOMERS
You're in good company
We're proud to partner with these leading brands.











Customer Stories
Keep learning
Browse the latest content from our resource hub.