There are some folks out there who think employee social media advocacy just won't work for their enterprise. It could be an issue of tech savviness, organizational design, employee engagement – we've heard it all.
But here's the thing: we know it will work for your enterprise. If your first reaction is that it won't, we want you to take a look at why that is. It isn't enough to assume your employees won't care. Why won't they? What's keeping them from adopting the program?
Some of the answers may be a bit of a wake-up call. If your employees are part of the 63% of employees globally who are disengaged, then it's up to you to find out why. A single disengaged employee costs an enterprise an average of $10,000 annually. So dig deep, and find out why your employees aren't interested in what the company has going on.
Remember, an employee advocacy program is meant to aid engagement issues – but it won't be successful if these issues haven't been identified.
Survey Your Employees About Employee Social Media Advocacy
The best way to gauge interest in your program is to send out an internal survey.
Yeah, we know. "SURVEY ENCLOSED" isn't the most enticing thing for email recipients to read.
But nonetheless, a survey is hands-down the best way to detect which employees would be the most interested in this program, and even better, why they're interested. We suggest making it quick, easy, and engaging. Offering some sort of incentive never hurts, either 😉
Keep it short and sweet. Ask open-ended questions that encourage employees to share what they'd like to see out of the program. This not only gives you some insight as to how to structure your program but also makes your employees feel like they're involved in the process.
Your survey should accomplish two things:
Identify your brand champions who will be active in the program
Generate internal buzz and excitement for the launch
Once you've analyzed your survey results, you should have an idea of how employees would like to engage with the program. From there, you can either reposition your employee engagement strategy or move on to a pilot.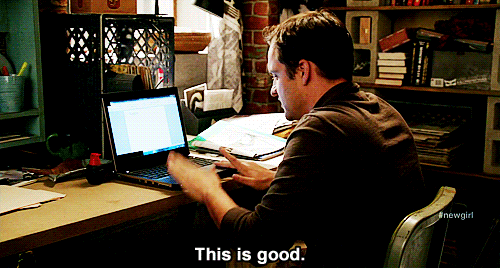 Launch An Employee Social Media Advocacy Pilot First
Typically, we recommend starting with the identified brand champions for a pilot. They will be the most engaged and yield the highest activity and engagement rate.
And the feedback shouldn't stop there! Make note of how your champions are using the platform. Some things to consider:
Do they prefer desktop or the mobile app?
Are they more inclined to share brand content over third party content?
How frequently do they edit the post content?
Are they motivated (or not) by a leaderboard?
How frequently do they prefer to be notified of new content – daily or weekly?
Are they using the Suggest Content feature? If not, why not?
These answers will give you insight as to how your program should pivot. If, for example, there are no employees suggesting content, this could be a result of a number of variables, such as:
Unaware the feature exists
Unsure as to what type of content is appropriate to suggest
This may highlight some knowledge gaps that can be circumvented in your wide-launch.
Build Employee Social Media Advocacy Buzz Within Your Organization
If all goes well, the brand champions who participated in the pilot will help spread the word and educate their colleagues on the value of the program.
In my opinion, the last way to frame the solution is as another tool. Between all of the software we use at work and the different apps we use on our mobile devices, a "new tool" isn't really that appealing. Instead, I suggest highlighting the holistic benefits it will have for your employees' careers.
If this is positioned as a fun, rewarding way to share knowledge with your friends and colleagues, it becomes more approachable.
Again, it all comes back to making it relatable and worth your employees' efforts. Refer to the results of your survey and pilot program to find out what would make it worthwhile for them. Identify what would compel them to share your message (or what will compel them not to), and build the program around that.
Employee Social Media Advocacy Launch Example
One of my favourite examples of a program with high enthusiasm is an awesome customer of ours, Molson-Coors. Their program manager, Melisa, hoped to have 500 employees sign up within the first 6 months of their launch.
She hit the 500 mark in just two weeks.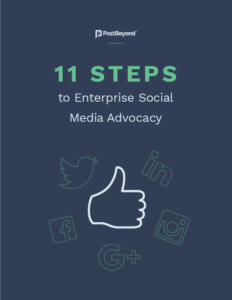 And this isn't an accident! Molson-Coors carefully built their program around what they knew their employees cared about: recipes that use beer, Molson-Coors job postings, even localized content for their global employees.
It's an easy step, but one of the most critical. If your employees don't feel like this is a program created for them, then they won't be inclined to participate. But by listening to them before launching and shaping the program according to their suggestions, you're ensuring that they feel a sense of involvement. And that's what employee advocacy is all about!
We think employee social media advocacy is right for most businesses, and assuming that your employees won't care is (to us) a missed opportunity. Find out what it would take to get your team active and engaged, and build your program to reflect that.
For more tips on how to get your employee social media advocacy solution off to an amazing start, download our 11 Steps to Enterprise Social Media Advocacy guide.
What would your employees want out of an employee social media advocacy solution? If you have an answer, we'd love to hear it in the comments. If not – get cracking on that survey!