According to the Bureau of Labor Statistics, the number of employees quitting their jobs for new opportunities went up this past year. The "great resignation" is in full swing and businesses want to know how they can keep their rosters in-tact. This is where employee engagement is key, and this blog gives you 61 employee engagement ideas to keep staff involved and thinking about your company.
How to Engage Employees: 7 Quick-Start Ideas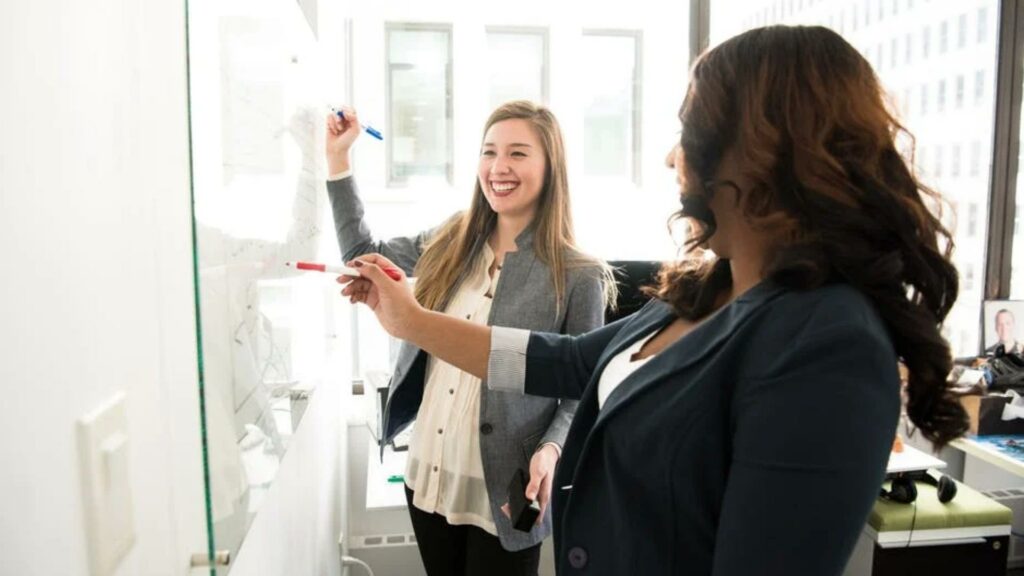 With net job openings going up and workers feeling more comfortable to make a switch, today's companies need to offer more than higher salaries.
1. Build & Promote Your Company Culture
One starting point should be to develop your company culture. These are the things (such as brand values, leadership style, team dynamics and more) that shape the day-to-day at every organization. It's also the personality of your brand and it affects everything from leadership all the way to recruitment and turnover rate.
2. Create Time for Fun Activities
Fun is a critical part of many employee engagement ideas on our list. You need to budget time for your team to take part in fun activities for your employee engagement efforts.
3. Offer Rewards & Perks
Show employees there's more to the job than only working for the paycheck. Offer benefits and rewards (like gift cards) and perks (such as lunches) to show that the company values the team beyond what's written on their contracts.
4. Welcome Employee Feedback
Your employees have a lot of thoughts on the company. Don't take the feedback as criticism, but a roadmap of what you can do to cut turnover rates and boost employee engagement. One way to start is to anonymize feedback to get honest (read: possibly game-changing) insights.
5. Involve Employees in Your Efforts
The strongest employee engagement strategies always involve employees. It starts with taking their frank feedback, but you can build momentum by:
6. Recognize Employees for Work (& Beyond)
Create mechanisms that recognize employees for their achievements. This can be anything from pushing leaders (like managers and executives) to acknowledge a team member to giving rewards like gift cards to achievers.
Don't limit this to just work though. If your employee does something outside of their job that resonates with your company culture (like values), reward that too.
7. Use an Employee Engagement Platform
Find a platform that can track employee engagement. Features like an analytics dashboard will give you visibility into your efforts. But you can also use the platform to drive gamification more efficiently and manage your rewards/perks system.
There are dozens of additional ideas below, but we recommend starting with these seven. Just think of them as the base to get started. The employee engagement ideas below will generate momentum and see your efforts blossom.
43 Employee Engagement Ideas to Build Momentum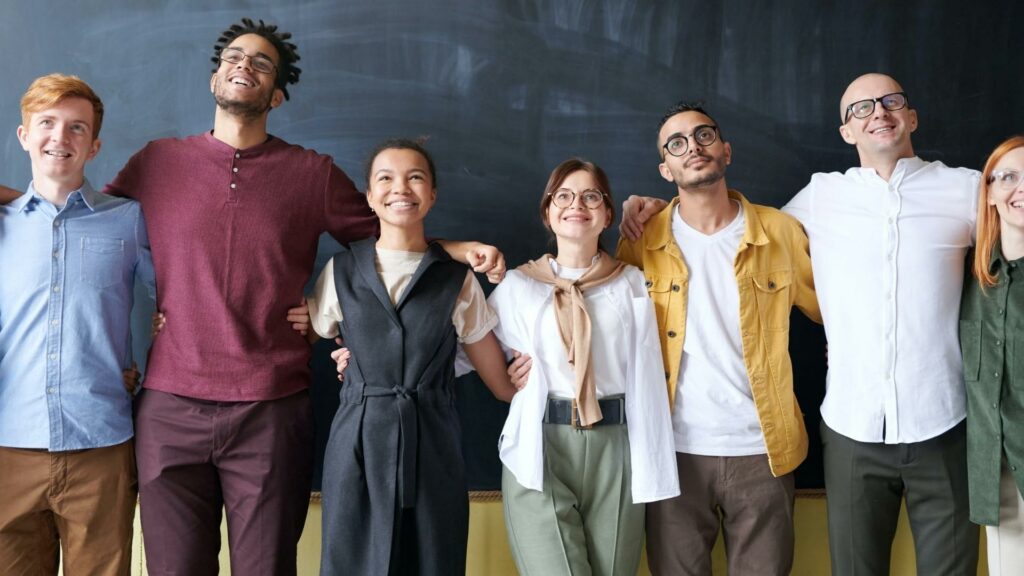 8. Highlight Career Advancement
One big reason why people leave companies is to advance in their careers. It'd be a great idea to highlight how someone can advance in their career at your company. This shows the person that there's plenty of room for vertical growth and, as importantly, the company supports it.
9. Show That You Care
It's easy to focus on the "big" stuff like benefits and vacation days. But there are a lot of subtle things companies can do to show that they care about their employees.
For example, if there's bad weather, tell employees to work-from-home. Or auto-approve PTOs for mental health, emergency and other wellness needs. The 'small' stuff can add up and show a team member that their workplace genuinely cares about their wellbeing.
10. Support Personal Development
Offer mechanisms like paid training, side project support and others to encourage employees to develop themselves. Doing so shows employees that the company is invested in their growth.
11. Make Work Easier
Look at making it easier for employees to get their work done faster and more easily. You could focus on providing better tools, improving the IT infrastructure, eliminating time-wastes (such as parking issues), and other fixes.
12. Champion Work-Life Balance
Don't let stress or burnouts fuel turnover. Your company should try supporting work-life balance wherever possible. You may need to look at a lot of aspects of the business to achieve this, but it's definitely worth it if retaining strong talent is the goal.
13. Incentivize Goal-Reaching
It's great if employees are setting goals for growth or new productivity levels. But the company should reward employees when they reach those goals or thresholds. This shows employees that their company watches for and rewards initiative.
14. Confide in the Team
Keep the general team in the loop on major events and circumstances affecting the company. You don't want to let fear, uncertainty and doubt about situations or rumours influence how your employees are thinking.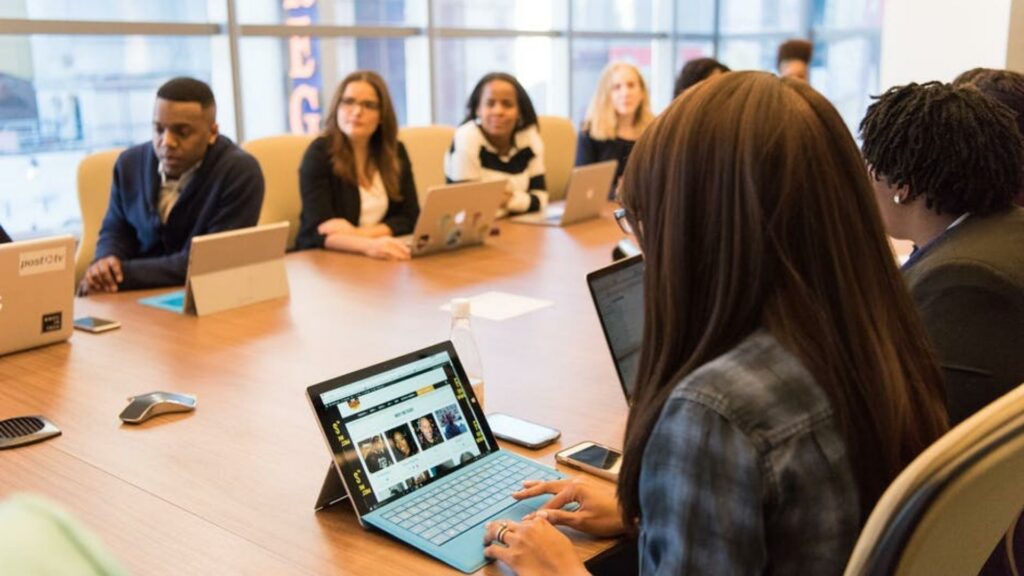 15. Offer Lunches
Be it programming like 'lunch-and-learn' sessions or just spontaneous treats for anyone in the office, lunches go a long way to engage employees. It shows the team that the company wants to go above and beyond in treating employees well.
16. Celebrate Achievements
Be it workplace-related (like promotions) or outside of work, celebrate employee achievements. In fact, this is also a great way to generate amazing content to attract talent to your company – it gives prospects a window into your company.
17. Amplify the Team's Values
Your employees' values are a part of your company culture, even if you didn't write them out on paper. You can engage employees really strongly by spotlighting their efforts (like an employee who's running a charity campaign). You might even consider taking a stand on issues of great importance to your members of your team.
18. Motivate on Mondays
There's no reason to ignore the 'Sunday dread.' In fact, if your employees are looking forward to coming into work on Mondays, then you're doing something right. Look for ways to motivate and excite people when they start a new work week. For example, Mondays could be a good day to have a 'lunch-and-learn' session.
19. Spotlight Employees
Ask your employees to write (or record) testimonials. They can talk about what they do at the company or why they like being in the team. You can also create content that highlights your employees' out-of-office activities and experiences.
The benefit of this employee engagement idea is that it puts the employee at the center of attention. It gives them an opportunity to stand out and talk about their work to others.
20. Support Mental Health
One part of this idea is about recognition. You want to show employees that the company is aware of all issues affecting employees. The other part is providing support mechanisms for helping employees navigate their way through their challenges.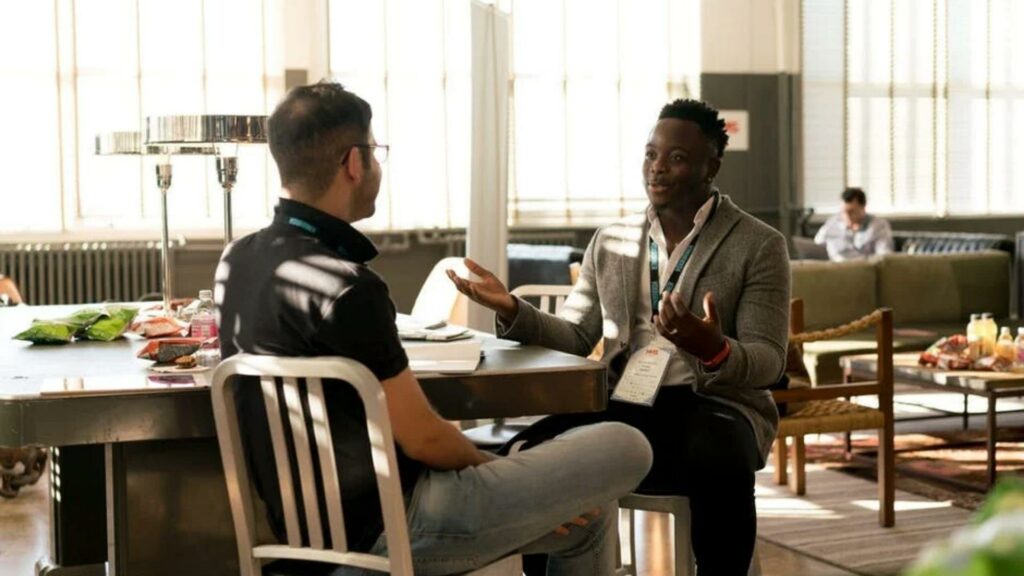 21. Give Out Company Swag
Things like company-branded hoodies, water bottles, coffee mugs and other swag items are a great way to engage employees. It gives your team a way to show off their employer as well as a way to build team spirit. Finally, everyone welcomes free stuff.
22. Champion Employee Ideas
Like we said earlier, involving your employees is a great way to engage them. If you champion and implement their ideas (e.g. for events, activities, etc), you'll have their buy-in and support.
You can also promote the content your employees create on your official brand social media accounts. This is a great way to promote their creativity and encourage more of it.
23. Welcome New Hires to the Family
Don't limit onboarding to just checking off boxes or going over job duties. Take it to a deeper level by giving out swag, treating people to lunch, and anything else that welcomes your new team members to the family.
24. Send Gift Baskets
Consider sending gift baskets. You can send baskets to celebrate the holidays or to welcome new team members. The cool thing about gift baskets is that they go straight to the home – so it's something the families of employees will see and appreciate.
25. Measure Engagement
You might need a dedicated platform to pull this off, but measuring progress is critical. It'll give you an idea of how your programs are doing. You could also see which employees and teams are engaging the most (or the least). In any case, the data is a great starting point to adjusting your employee engagement activities.
26. Support Volunteering
Supporting employee volunteerism is a great way to show you care about their values and also reinforce their engagement. This is also an effective way of strengthening company culture.
27. Get Employees to Lead All-Hands Meetings
Many companies get employees to take charge of all-hands meetings and stand-ups. Teams will even rotate the responsibility between different people. This is a good way of creating ownership in the company's regular activities. You could even encourage employees to insert small games or icebreaker activities into the meetings.
28. Encourage Peer-to-Peer Recognition
Get employees to shout-out and recognize their colleagues. You can allocate a little time for it at the start of every all-hands meeting. The benefit of this tactic is that it gets employees to think of their colleagues and other teams. Finally, it's a great way to sustain regular recognition.
29. Send a Newsletter
It's a classic, but a weekly newsletter is a surefire way to keep employees informed. You could also use it to spotlight employees or teams, celebrate achievements and other activities.
30. Host Regular Happy Hours
Pick a time every week for happy hours. It's a good way for employees to engage with fellow colleagues. It helps build camaraderie, talk about common interests and other ways to build chemistry. It's also a good stress-reliever.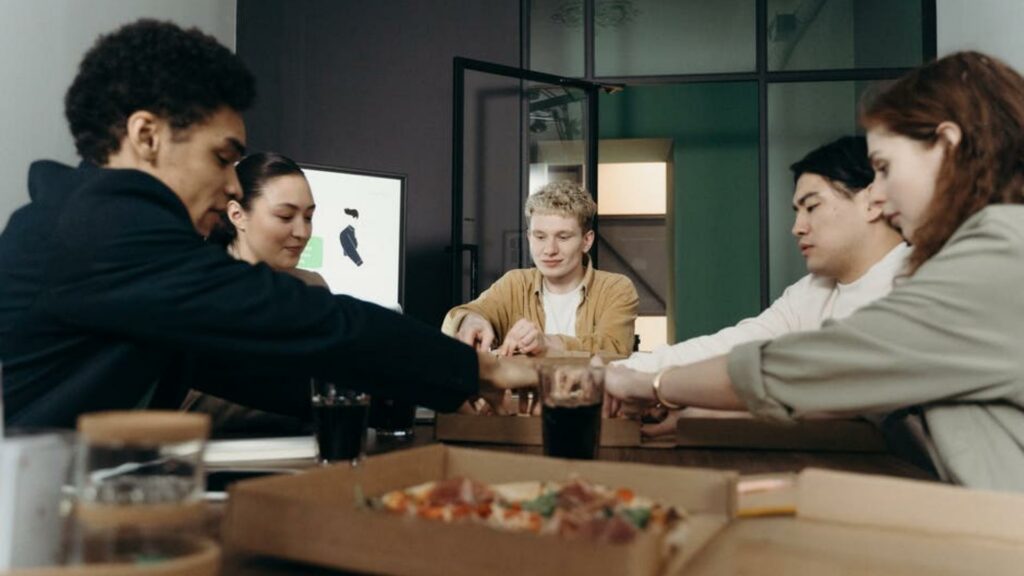 31. Set-Up a Culture Committee
This is a great way to fuel buy-in for your employee engagement initiatives. You can delegate the work of ideating and managing employee engagement initiatives. By involving more minds you can also get new ideas for fun activities for employee engagement.
34. Offer Flexible Work/Schedule Options
Giving employees flexibility in setting their work schedules is a solid strategy for building buy-in. This isn't something people can take for granted as their next workplace may not offer it. So, it's a reason (among many) for someone to stay at your company.
35. Send a Survey
Surveys offer a way for you to see what your employees are interested in. You can also use a survey to get feedback about the company and your employee engagement initiatives.
36. Support Side Projects
Consider allocating time each week for your employees to work on side projects. You can even assign this time for training or upskilling. In any case, this is a good way to show employees that the company cares about their growth.
37. Celebrate Birthdays & Personal Milestones
It's a small way of showing the company cares about its employees. Besides birthdays, you can also celebrate other personal milestones.
38. Try Office Outings
Give office outings a shot. It doesn't need to be difficult, something as simple as a picnic at a nearby park works. This is a great way to break monotony, build teams and break ice between team members who may not interact much.
39. Monetize Recognition & Achievements
You can make achievements, wins, recognition and other highlights worth something, literally. In fact, some employee engagement platforms are tied into rewards systems that enable members to 'convert' wins into gift cards and other gains.
40. Celebrate Outgoing Employees
Turnover isn't easy to deal with. But it definitely affects your team, especially as employees lose their colleagues or friends.
Give your departing employees a farewell party or lunch. This shows them that you valued their work and want them to succeed in their next chapter.
Not only does it leave a positive impression of their time with you, but they might remember you when seeking a new job opportunity.
41. Stand With Your Employees
Talk to your employees to understand what issues affect them. Consult with them to learn about the issue and take a stand as a company in support of that issue.
42. Create Leaders and Team Time
Organize time for your company's executives and senior leadership to hangout with the rest of the team. This is a good way for both sides to connect with each other and for your employees to feel closer to the company.
43. Nurture More Than a 'Job'
Build a work environment that's more than just a job. Rather, make your environment a place of personal and professional growth. Look at how you can tie into your employees' values.
Overall, work on programs that make the employee experience more than just a transaction, but a bond that enriches their lives at work and beyond.
44. Shine a Light on the Company's Future
Push your leaders to discuss where they're taking the company across the short, medium, and long terms. This gives your employees a sense of the company's direction and creates buy-in.
45. Acknowledge Employees Wherever You Can
Create a culture of recognition in your organization. Get managers to shout out or celebrate the achievements of their teams.
In fact, you can even create some time in your all-hands meetings to spotlight the 'small' wins. This is a great way to show employees that you value and celebrate all of their hard work.
46. Offer Growth Opportunities
Your employees value personal development. Create more opportunities for them to upskill in the areas that matter to them.
It doesn't always have to be job-related either! For example, a Toastmasters class can help someone with their public speaking. In turn, they could use that skill to get more involved in webinars or even speak at events.
Not only will you have enriched their experience, but they could end up advocating for your brand with their newfound skills.
47. Don't Wait to Engage
Start engaging new employees with activities from the day they join your company. Build it into your onboarding program and show them that they've entered into something that's more than just a job, but an enriching experience.
48. Make it Easier to Hit the Ground Running
Your company certainly uses a lot of software and other tools. While people are increasingly skilled, they might not know how to use every tool. Look at offering training/learning modules where they can upskill. This helps them adapt quicker and shows them that you're seriously investing in their success at your company.
49. It's Not Just About Money
Don't just focus on money and conventional benefits. You don't want your employees to feel as if their time with your company is transactional. Rather, nurture an environment that offers more than "just a job."
Ask your employees what they're looking for when they come to work each day. What will enrich their experience?
For example, some people want to build their personal brands. As a company, you can spotlight their story on your social media channels, position them as thought leaders, or help them build their professional networks.
50. Grow Their Networks
Help your employees expand their personal networks. Encourage the team to connect with each other. You can also help your employees connect with executives, thought leaders, experts, and other movers and shakers in the industry.
51. Support Health and Wellness
Many of your employees might be on a health and wellness journey. Consider spotlighting and celebrating their personal successes. You can also help them along the way.
For example, you can offer cooking classes so they can improve their nutritional skills, fitness classes so that they can try out new exercises in a safe way, or even relevant gifts (like fitness trackers).
Bonus: 5 Virtual Employee Engagement Ideas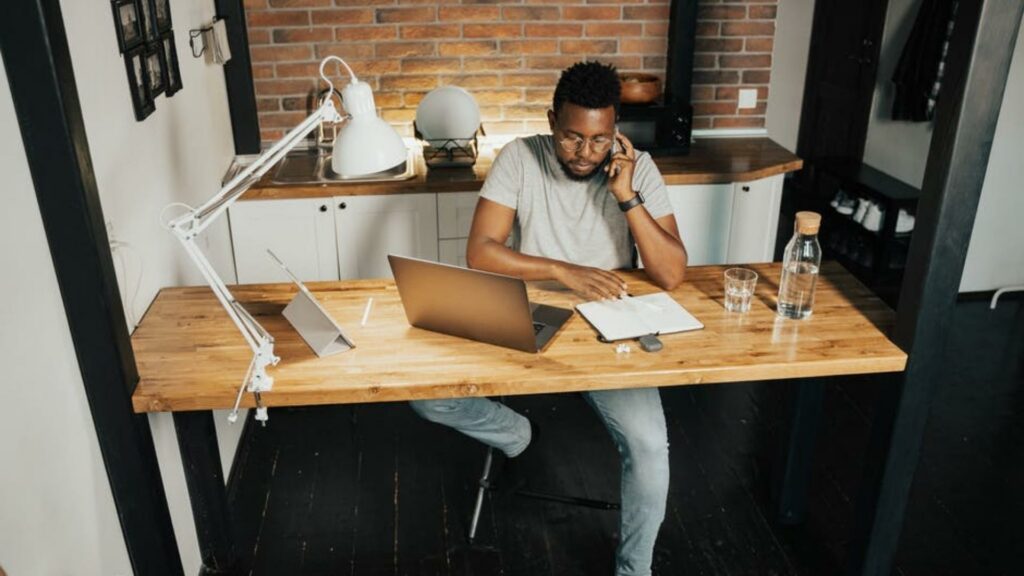 It's almost been three years since the start of the COVID and we're still dealing with the effects of the pandemic. One big effect has been the shift to remote or hybrid work environments. We have you covered with a few work-from-home engagement activities for virtual staff.
52. Host Virtual or Hybrid Events
You can have events like happy hours, contests and other activities both in-person and virtually. In fact, there are companies that specialize in delivering 'hybrid' experiences that blend both for companies who have teams on-site and remote. The cool thing about these experiences is that they do a great job bringing everyone together, even if they're located in different places.
53. Set Up Virtual Watercooler Chats
The difficult thing about remote or hybrid teams is that it's not easy for people to know each other or gel. You can integrate tools into your communication workflow that encourage your team members to take some time out and chat with each other.
54. Send Gift Cards for Lunch or Coffee
Be it onboarding or to reward team members, send remote employees gift cards for lunch or coffee. It's a great way to make them feel like they're now a part of the company family.
55. Gamify Engagement
You can also incentivize employees (including remote ones) to engage with your activities. Use leaderboards and rewards to get people to take part in team-building events, share content and other activities. Some employee engagement platforms have gamification features.
56. Set Up a Visit
It's a good idea to get your remote employees to visit your main office from time to time. This helps them connect with the rest of your team and the company as a whole.
How to Ensure Your Employee Engagement Activities Succeed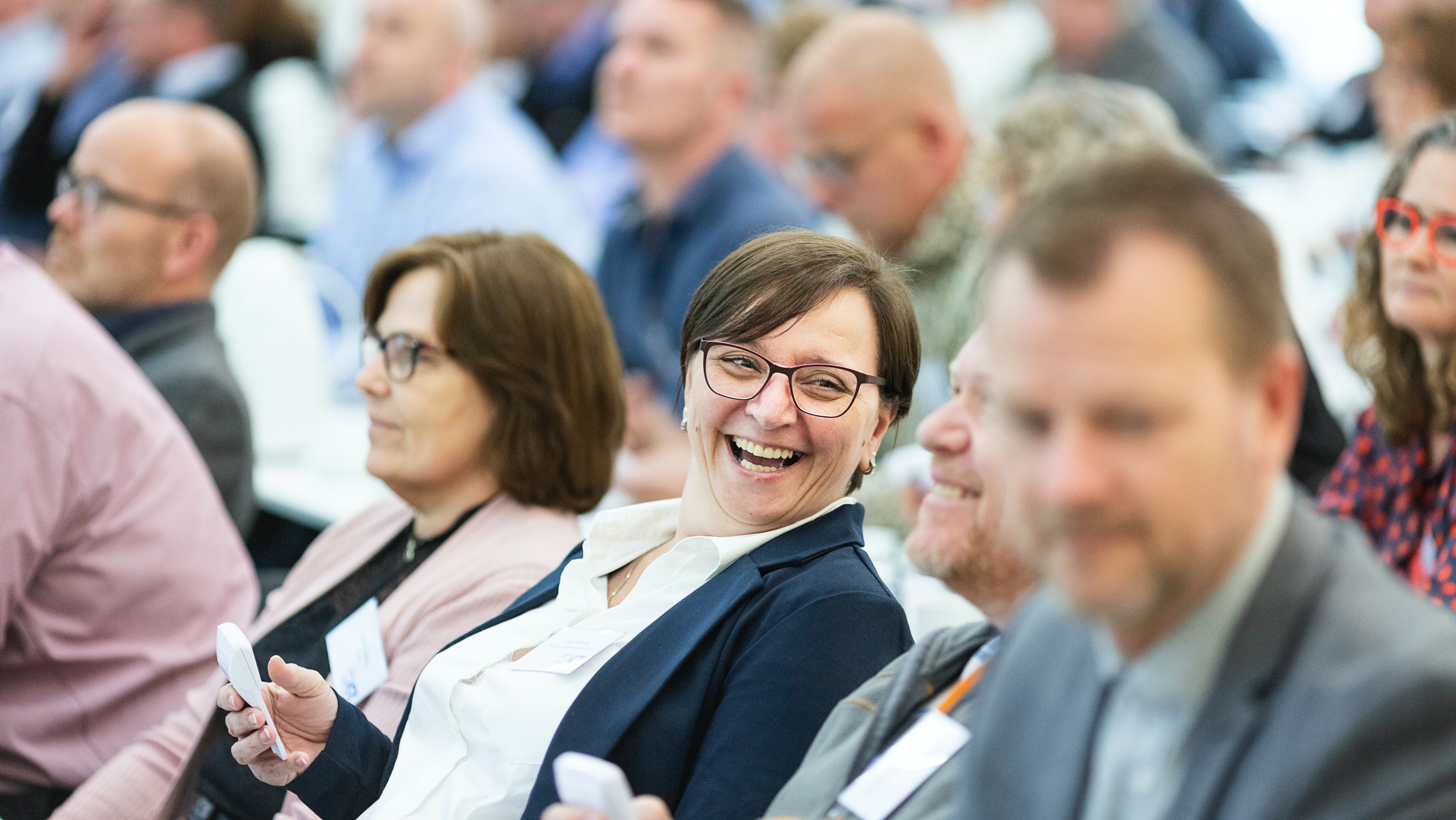 57. See What Resonates With Each Employee
Speak to your employees to see what resonates with them. Just as there are five 'languages of love' there are different ways to resonate with an employee. Some value praise and recognition, while others may prefer perks and gifts. It depends on the person.
Overall, the more you understand what resonates with your team, the easier it'll be to engage and keep them engaged with your programs.
58. Work With Your Champions
Look for the employees who are really involved with your company and its initiatives. Lean on them to help expand your program across more of the company. Get their input on what works and what you'll need to fix or improve.
59. Engage With Managers
Get a feel of how each team or department is doing. Ask the managers to understand every employee's workload, schedules, interests or preferences, and their personal goals.
In fact, you can make this a two-way street. Besides getting the managers to help you, you can also ask the managers what you can do to help their teams. This will help create more buy-in at the leadership level and generate more champions.
60. Involve Executives and Leaders
Your executives and senior leadership can set the tone for the rest of the company. If they're involved in your activities and are championing them, the rest of the team may follow.
61. Empower Employee Voices
Give your employees the runway to speak, especially on social media. This gives them the room to grow their personal branding, cement their thought leadership, and grow their own networks. Not only does supporting them help engage them with your company, but it could establish the groundwork for employee advocacy.
Next Steps: How to Start Applying These Employee Engagement Ideas
Not only do engaged employees stay, but they also drive improvements in productivity and the success of your company. However, success rides on getting buy-in at every level starting from executive leaders all the way to entry-level employees.
For More Ideas to Engage Employees, Check Out: