Employee engagement surveys are a critical tool for gauging how your team's thinking, feeling, or viewing your company. Moreover, employee engagement is an important metric as research has shown that companies with high employee engagement rates benefit in a wide range of ways. These benefits include lower absenteeism, higher revenue generation, and greater employee retention.
What is an Employee Engagement Survey?
An employee engagement survey is a tool for human resources/people operations to get a pulse on their employees. That said, it's also an important vehicle for employees as it offers a space to provide anonymous feedback and a safe space to express their opinions.
With this in mind, not only do employee engagement surveys help you understand how the wider team is truly feeling. In fact, it also gives you specific insights. You can identify potential problems with certain teams, roles, management practices, and other macro/company-wide issues.
In fact, you can also measure these key metrics over time by repeating the survey at a later date. This allows you to track workplace improvement following new measures, policies and programs.
Finally, employee engagement surveys also show your employees that you're interested in their thoughts. It shows them that the company is invested in their wellbeing and growth.
How to Come Up With Employee Engagement Survey Questions
The challenge of building an employee engagement survey is ensuring that you're getting all of the information you need. To get a better idea of how to come up with questions, we spoke to Taylor Lowe, the People Operations Manager at Influitive, for their insights.
"A wide range of question focus is important. Depending on what you're trying to gain from collecting the feedback, it's important to ensure you ask enough questions covering a variety of aspects related to the employee experience in order to obtain actionable and valuable insights."
21 Starter Employee Engagement Survey Questions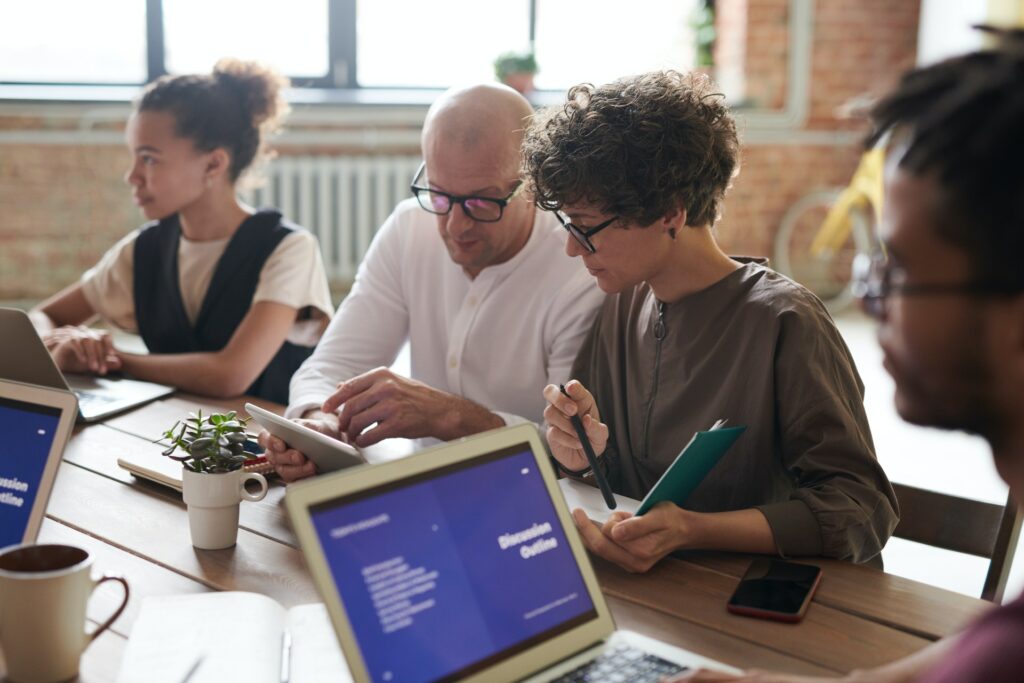 Personal Investment Questions
Use these questions to measure how invested employees are in the company. You'll get some visibility on whether they're looking forward internally or if they're looking for jobs outside.
1. I understand how my role/efforts support the success of the company.
This question helps you understand if the employee sees themselves as an essential asset for the company. The more they see themselves as a valuable asset to the company, the more they will likely engage with their team, work and the business as a whole.
2. I'm actively looking for roles outside of the company.
Use this question to gauge whether employees see their immediate future in your company. You can also use the answers to see if you're investing enough in internal vertical growth. For many, the lack of internal opportunities could be a reason why they're looking outside. However, there could be other issues at play, such as stress and work-life balance.
3. I recommend this company as a great place to work.
This is a good way to assess if your employees are happy with the organization's leadership, culture, work-life balance and other dynamics.
4. I agree with the goals of the company.
This question gauges whether your employees are aligned with the company's direction in both the near and long term.
5. I see myself working at this organization in X years.
Use this question to see if employees see their long-term future in the company. You can get a pulse of whether people see themselves growing in their careers at your organization.
6. I'm fairly compensated for my role at the organization.
This is another way to see if your employees have a long-term stake in the company. If they see that they're not fairly compensated, they could be looking for other opportunities.
Leadership Questions
These questions help you get a pulse of whether the wider team is aligned with the decisions and focus of your organization's senior leadership team (SLT).
7. I believe that SLT makes the best decisions possible in the interest of the company.
This question helps you see if employees are comfortable and supportive of how the SLT is directing the organization's present and future. Moreover, you can also use this question to get a pulse of how the team feels about the SLT's response to a major issue.
8. I think the SLT keeps the team informed about what's happening at the company.
This is a good way to see if employees think if your organization is transparent and responsive enough. You can use this question to get a periodic pulse or in relation to a current issue.
Growth and Enablement Questions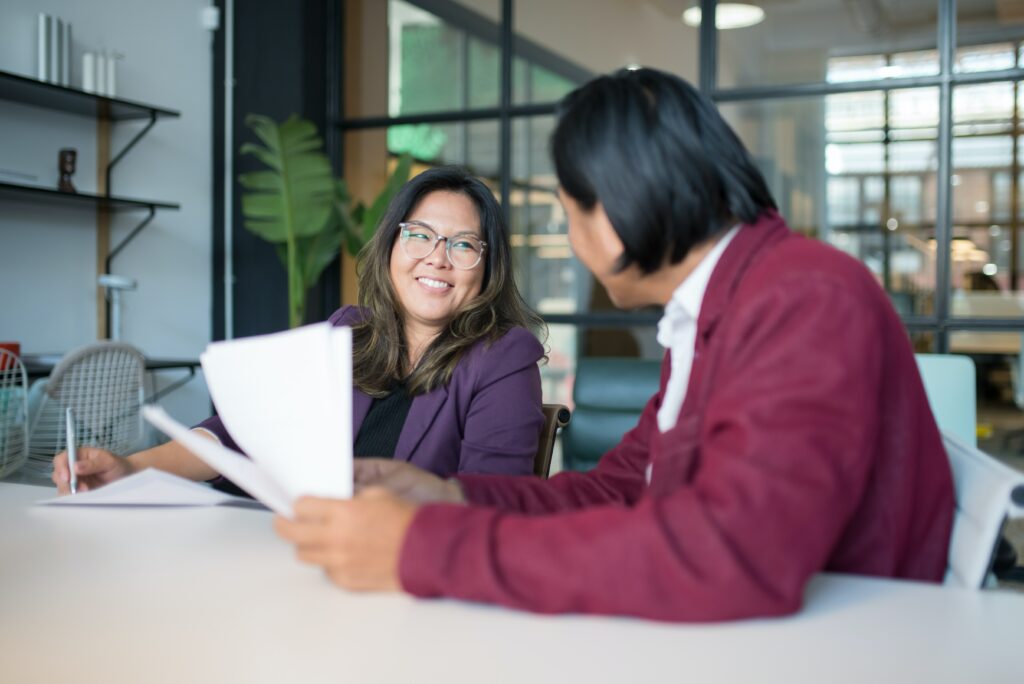 Use these questions to see if your employees feel they're operationally well-equipped to carry out their work at your organization.
9. My manager actively seeks to remove barriers to my work.
This operational question helps you get visibility into whether employees trust their managers and the company to remove or resolve blockers. Blockers – and the inability to resolve them – could have a negative impact on employee engagement.
10. I get useful feedback from my manager regarding my performance.
The neat thing about this question is that it helps you gauge the engagement of both employees and their managers. You can get a sense of whether employees are finding value from feedback and, in turn, if managers are investing enough time and attention to it.
11. I get professional support from my manager.
This is a good way to see if employees feel their managers support their growth. This ties back to buy-in and whether employees see themselves at your company in the long-term.
12. I have the resources I need for my work.
This question gives you a pulse of whether your team's materially-equipped to carry out their work. Visibility on this issue could help you take immediate steps in boosting engagement by allocating affected teams with more resources.
13. I get recognition for good work.
Use this question to see if employees feel they're being recognized for their work. This is critical as it can affect their sense of growth and progression in your company. It's also an indication of whether your managers are engaged and/or invested in their teams.
Alignment Questions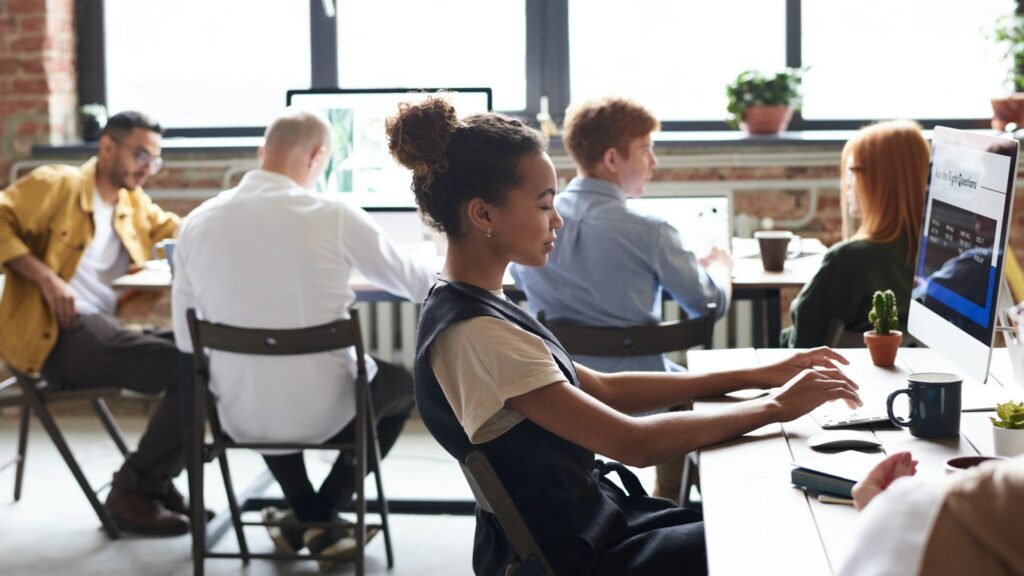 These questions help you check if employees are aligned with the organization's direction as a whole. You can ask these questions as a regular touchpoint and in response to a specific issue.
14. Do you find your role and work at the organization meaningful?
This is another way to gauge the long-term buy-in of your employees in the company. However, this question pulls at more than the person's career outlook, but also general satisfaction.
15. Do the company's vision, values and mission inspire you?
This question lets the employee judge the organization's culture dynamics. You can use these insights to see if your team's connected to the company on a more personal level. Do they feel invested in the company's work? Are they personally supportive of the organization?
16. Do you believe your manager is invested in your success?
This is a good way to see how well your employees are connected with their managers. It's a good way to get some visibility on health within specific teams and groups.
Workplace Culture and Environment Questions
Make sure you have questions that invite your employees to speak about the environment at work.
17. Does the company have a comfortable and supportive work environment?
The responses will give you a look into whether your employees feel safe and stable at the workplace. Not only is this information valuable in a conventional office environment, but it's valuable for gauging how people feel working remotely.
You can also build insights into how employees view their peers and managers. As a result, you can build a roadmap for spotting issues with your current culture.
18. Is the company investing in a positive and inclusive team culture?
You can use these responses to start finding gaps or weaknesses in your culture across many areas. The insights can help you build a roadmap for improving your culture. Furthermore, you can also use this question to compare to past periods to see if your investments are having an impact.
Open-Ended Questions
Invite the team to provide their own insights and opinions. This is an opportunity for employees to voice their concerns to you and for you to get a deeper understanding of the landscape.
19. What problems does the organization's culture have?
This offers employees the opportunity to highlight what they've observed at the organization. It gives you visibility into potential issues you'll need to investigate, escalate, and resolve.
20. How can the company improve its culture?
Let employees give their input on how to improve the organization. This is an effective way to engage them in the company by making their insights matter on a practical level.
21. Is there anything else you would like to share with the organization?
As the question shows, this is an open space for the employee to voice what's on their mind in a safe and anonymous way.
How to Boost Employee Engagement Survey Responses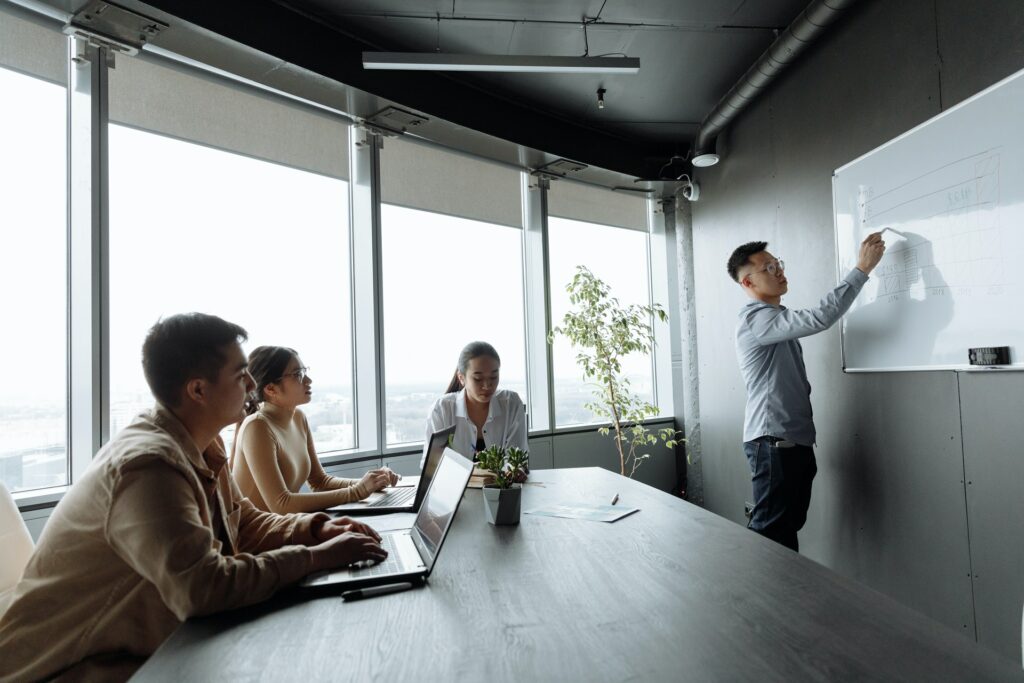 You need your team to respond to your employee engagement survey. You'll need as many responses as possible to build an accurate view of the team and the organization's situation.
Taylor Lowe from Influitive highlighted that gamification "can be really helpful. Finding ways to incentivize the team through things like departmental leaderboards and offering points for completion will help drive engagement."
However, don't discount the value of building a deeper level of buy-in towards the survey by highlighting its importance to the team. Taylor added that "explaining that the survey results can be used to grow the company and create action plans/strategies for the future also helps to demonstrate the impact it could have."
Learn More on How to Improve Employee Engagement