From the beginning of Facebook in 2004 to the launch of TikTok, social media has infiltrated its way into the lives of many. Whether it's keeping in contact with long distance relatives, promoting brands through employee advocacy or learning the latest dance challenge, we all use social media differently, but how will future generations embrace these platforms?
We have asked people from the UK, USA and Canada how they use social media to predict how the future generation, Generation Alpha, will use the internet and social media platforms.

Time spent on Social Media
Time spent on social media is increasing each year, with the average use in the US growing from 90 minutes daily in 2012 to 153 minutes daily in 2019.
Check out the graphic below to see how the different generations are using social media and what percentage of Generation Alpha the research predicts will use social media for more than 8 hours a day.

News on Social Media
While older generations still use news programs and newspapers, this graph below shows how the younger generations are turning to social media to get the latest stories.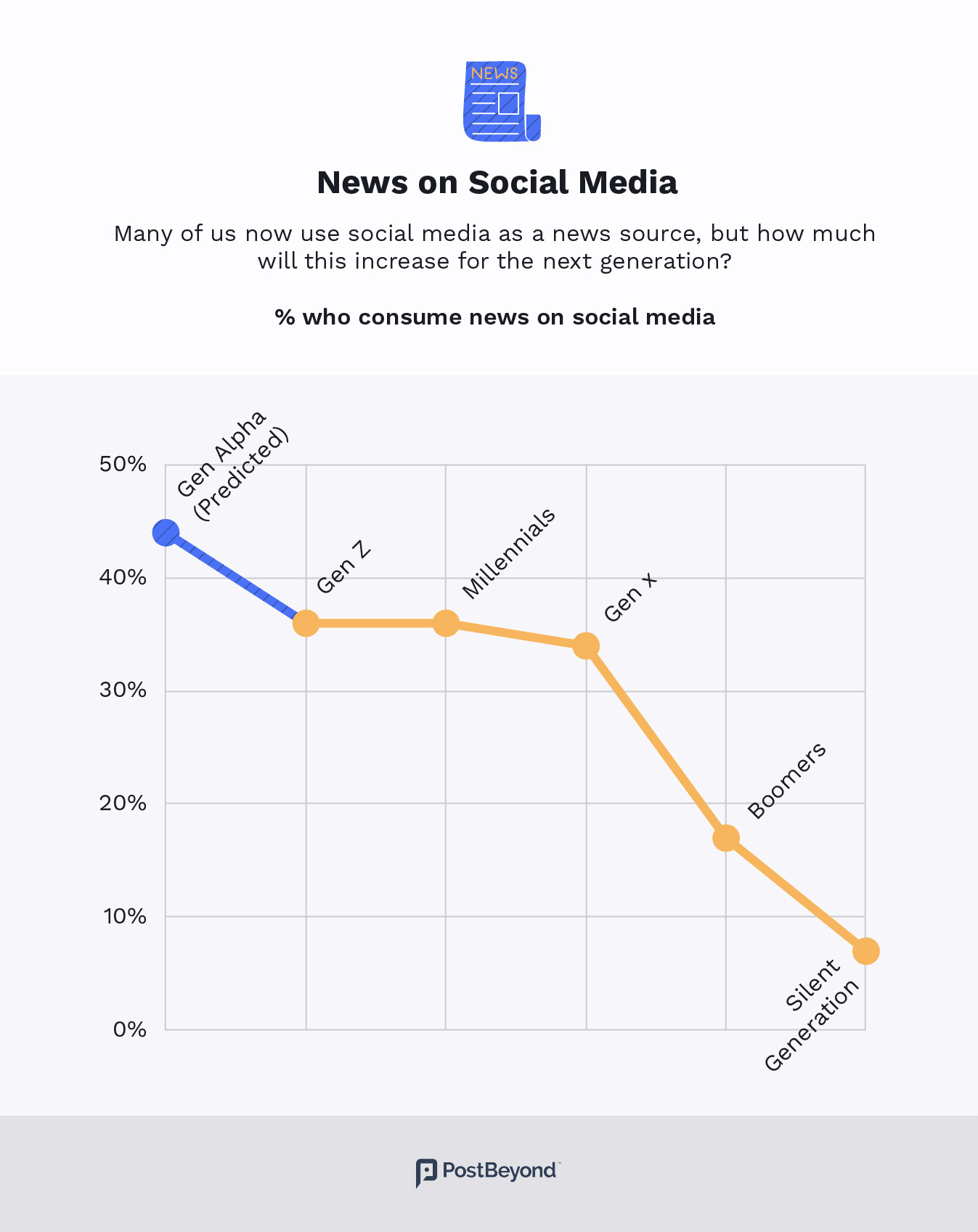 Trust on Social Media
Social media is increasingly being used to spread stories and experiences, whether that is global news or a friend's review.
Which generation is more likely to trust their peers on social media?

Shopping on Social Media
Add to your shopping basket, click a few buttons and you can now track your parcel on its way to you. Shopping has become even easier and now doesn't even require you to leave the house or the app you're using to shop.
Find out below which generations are shopping with social media apps most frequently and how the research predicts Generation Alpha will be shopping.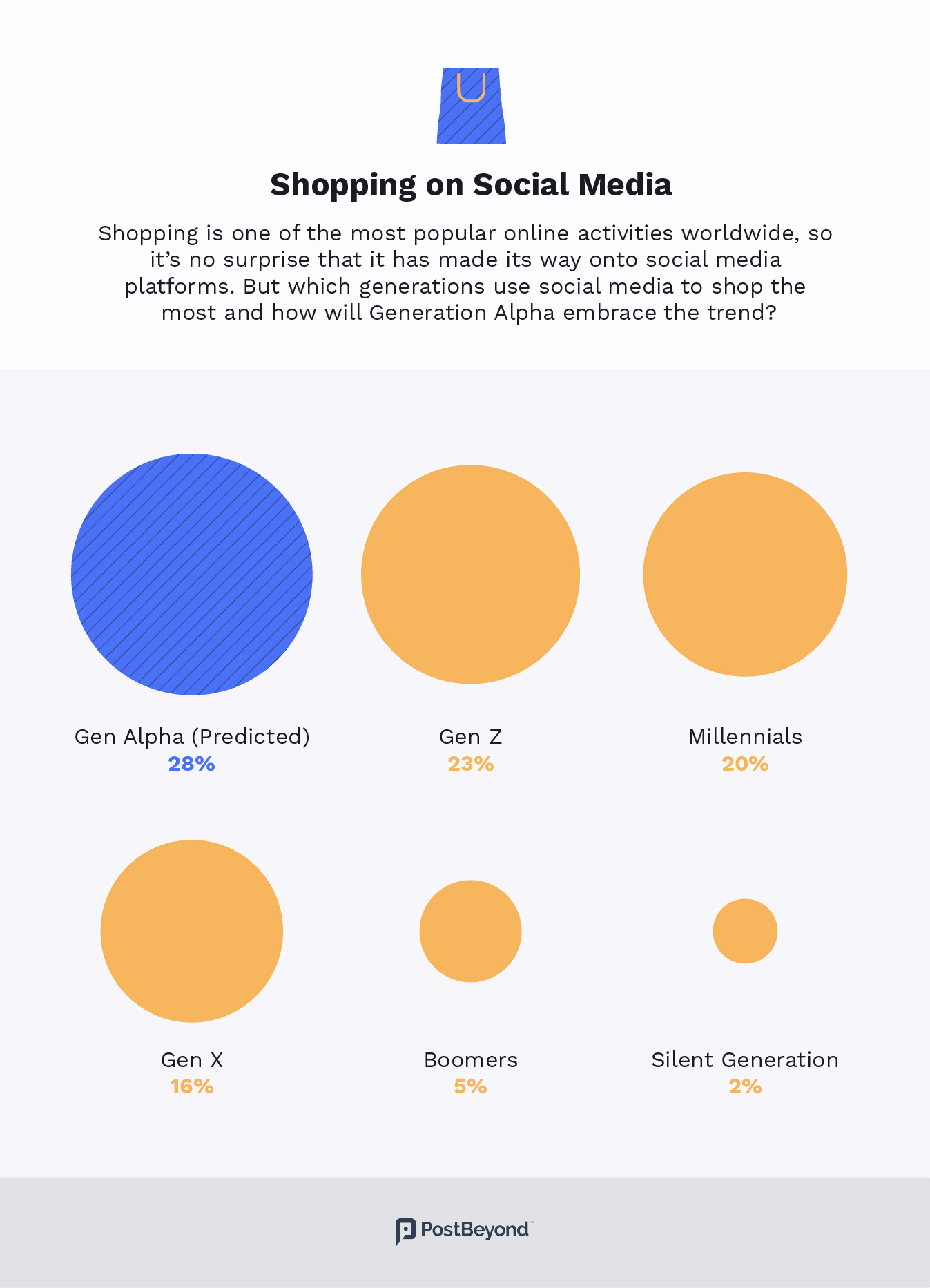 Work and Social Media
Social media has created jobs such as social media managers, bloggers and community managers and, as social media is growing, so do these job roles.
The research predicts below the percentage of Generation Alpha that will have an element of social media in their professional lives.