How did you first hear about your favorite brand?
Chances are it was through word-of-mouth marketing.
Nearly 75% of consumers say that word-of-mouth plays a key role in their purchasing decisions. From social media to review platforms, today's shoppers have more opportunities than ever to seek out and share recommendations for everything they buy.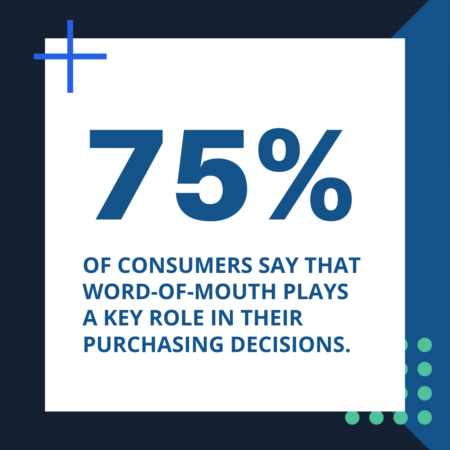 It's time to make word-of-mouth a bigger part of your marketing strategy.
You can make 'word-of-mouth' more strategic and specific with brand advocacy.
What is Brand Advocacy?
A brand advocate is anyone who publicly supports or recommends your brand, products, or services.
Brand advocacy can include:
Personal recommendations to friends and family
Social media posts and user-generated content (UGC)
Customer referrals
Reviews
Participating in (or building) customer communities
Your brand advocates are your most enthusiastic, outspoken ambassadors. When you identify and leverage your biggest ambassadors to drive new business, you are using brand advocacy.
Brand advocacy can play a big role in your word-of-mouth marketing strategy, but it works best when done authentically and strategically.
Brand advocates act as representatives of your brand community and they show others what makes your brand or product valuable. They support your company's growth because they want to, not because you're paying them to do so.
Who Can Be a Brand Advocate?
Your brand advocates are people who proactively promote your company through word-of-mouth, social media, and reviews. They can be employees, executives, partners and customers anyone who is genuinely happy to support your brand publicly.
Great brand advocates are loyal, have an online reach, and represent your company's values and personality.
If you run a fitness apparel brand, for example, your ideal brand advocate might be a fitness instructor. If your product is targeted at parents, you probably want your brand advocates to have kids.
When your advocates' values line up with your brand's, it makes their support feel more authentic. They're also in a better position to reach your target audience; after all, they probably have a network full of people with similar interests and views.
It's important that your brand advocates are real users of your product or service. That's one of the reasons that brand advocacy works so well: trust. Too often we see influencers promoting products that they don't really use, and those campaigns are easy to spot as product placement.
Brand advocacy should be organic: advocates should be users and endorsers of your product without you paying them to be champions. When your brand advocates aren't affiliated with your company, their support comes across as more genuine and influential to potential customers.
More often than not, engaged employees make great brand advocates. They're loyal to your company and are often excited to share more about your workplace culture as an employee brand advocate on social media.
Employees as brand advocates
Employees can also make great brand advocates. If you have a great company culture and employees feel connected to and invested in the brand, employee advocacy can be a key way to spread the word about your company as a brand and as an employer. Happy, engaged employee brand advocates are more likely to recommend their company's products, after all, they're proud of their work.
Like customer advocacy, authenticity matters in employee advocacy. If you ask unhappy employees to post on social media in support of your brand, you're unlikely to see results. But when an employee is genuinely willing to promote your brand to their friends, family, and network, it speaks volumes about your company culture and the quality of your product.
How to Get Started With Brand Advocacy
Now that you know the benefits of brand advocacy, how can you integrate it into your marketing strategy? Here are 6 steps to getting started with brand advocacy.
1. Start with your culture and customer experience
You can't force unhappy customers and employees to become brand advocates. Happy employees create a better customer experience and brand advocates promote your brand because they love your product and the customer experience you've created.
Ask your customers and employees for feedback. With social media, you can ask customers what they think of your product and how well it fits their needs. When you ask customers for feedback (and prove that you listen to it), you show them that you care about them. Make your decisions with customers' and employees' needs in mind. This will make them feel valued, which inspires loyalty and advocacy.
2. Identify your brand advocates
To figure out who your biggest advocates are, look for people who:
Regularly like, share, and reply to your posts
Leave good reviews
Already post about your brand (you can use social listening tools for this)
Answer other people's questions about your brand on social media or forums
If you use NPS surveys, look for customers who give you a 9 or a 10 they're already telling you that they'd recommend you to their friends and family.
3. Reach out to brand advocates
Once you know who your potential brand advocates are, you can reach out to them to begin a partnership. This works best if you have a UGC campaign or case study requests in mind; otherwise, it can sometimes be best to just keep engaging with your customer's content on social media rather than asking for something specific.
The best time to reach out to brand advocates (both customers and employees! is when they're already feeling awesome about your business. This could be right after they leave a positive review, give you a high NPS score, renew their subscription, post something positive on social media, or have a great interaction with your customer service team.
4. Set goals for your brand advocacy program
To set your brand advocacy program (also known as employee advocacy program) up for success, set goals and KPIs. Choose metrics that will help you measure the impact of your program. These metrics might include:
Brand awareness
Lead generation
Employee engagement
Website traffic
Conversions
Brand mentions
Post engagement
Make sure that your brand advocacy goals are SMART: Specific, measurable, attainable, relevant, and time-bound. The metrics you set will depend on your goals. If you want to use brand advocacy to drive more sales, you should measure conversions and lead generation. If your goal is to boost brand awareness, it makes more sense to track brand mentions, post engagement, and impressions.
5. Reward advocacy and referrals
Brand advocates are happy to promote your brand without asking anything in return but incentivizing and rewarding them can build a stronger relationship and attract more advocates. It's important to show appreciation for your brand's biggest fans, even (or especially) if they aren't expecting it.
Rewards for advocacy and referrals can be as small as reposting their content on your company page or sharing a discount code, and as big as sending out free products or even cash incentives. You can also set up a referral program that incentivizes customers to recommend your product or service in exchange for prizes the more people they refer, the better the reward.
Make sure that if you incentivize reviews, you incentivize all reviews not just the positive ones. Make it clear to your customers that you want and care about their honest opinion. Providing small incentives has been proven to lead to more accurate reviews because customers who don't feel strongly one way or the other are more likely to share their feedback.
For employee advocacy, make sure that you know your employee brand advocate's motivations and willingness to share. Show them the benefits of creating and sharing content, and let them know what resources are available to help them do so. It might make sense to get execs involved first executive participation in the advocacy program can drive a "trickle-down" effect. Exec buy-in can also help establish and spread a consistent brand voice.
6. Measure success – and iterate
Last but not least, you need to make sure that your brand advocacy plan is working. Look back at the KPIs you set in step 4 and compare your results with your goals. If you're not meeting your goals, why? What can you test or change to make your advocacy program work better for your brand and your customers? Do you need to alter your incentives? Your expectations?
When you regularly measure your brand advocacy metrics, you can continue to iterate on your program and find the best setup for your company, your employees, and your customers.
What Are Some Examples of Brand Advocacy?
Starbucks
Starbucks is known for investing in staff initiatives to build employee engagement and as a way to boost brand awareness. The global coffee chain brand uses the term partners to describe its employees. They invest in skills training to improve the qualifications of their existing staff.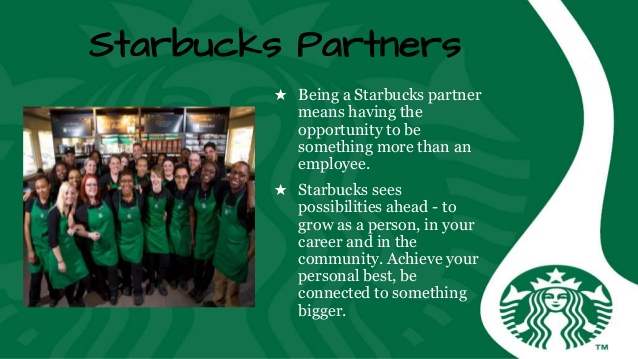 Brian Waring, Starbucks VP of marketing, says: "We hope that this will not only increase the skills of our people but also create a truly motivated, ambitious and values-driven workforce."
Community volunteering work is also a commitment for Starbucks. In doing so, their hopes are to develop their employees as well as create brand advocates that truly embrace the values of the company.
Tesla
Tesla is known for growing with zero advertising budget through their innovative use of social media and fanatic brand advocates. A large part of their growth is due to their vision-driven and social-savvy CEO, however, Tesla's community of brand advocates is critical for building products that people want to talk about.
Most referral programs emphasize extrinsic rewards such as money and discounts. Tesla's referral program stays true to its mission of reducing the carbon footprint on the earth. Each referral provides cash incentives but they also emphasize the about of Carbon Dioxide and gasoline saved due to a brand advocate's referrals. This helps their advocates become invested in a bigger mission.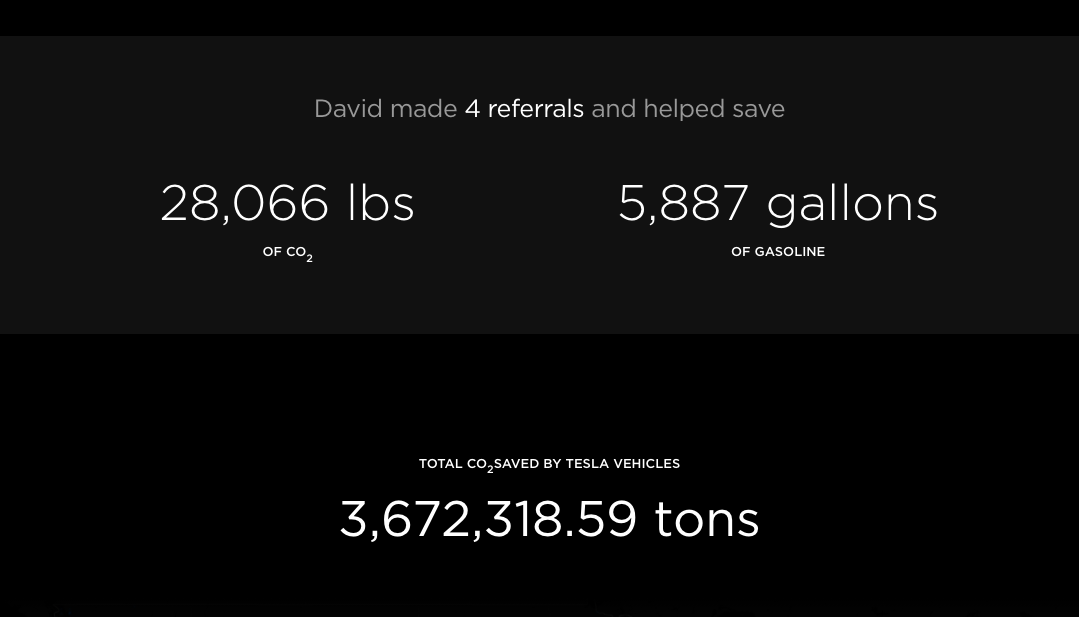 Cisco
Cisco realized that their highly engaged community members such as customers and partners loved to discuss all things technology and share their learnings with one another. They harnessed the collective community to start the Cisco Champions program. This initiative encouraged their brand advocates and influencers to share their expertise and help Cisco extend its social media presence.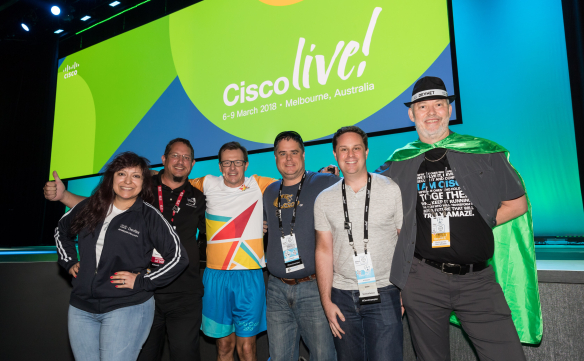 The Cisco Champions program is massive at scaling spanning 47 countries, across all verticals, and worked at over 200 companies. Members participate by writing articles on Cisco's blog and they get involved in #CiscoChat on Twitter also. They also receive numerous perks such as event invitations and early access to new products.
Harnessing the Power of Brand Advocacy
Brand advocacy is all about letting your product speak for itself and counting on others to spread the word. In the end, a quality product and service leads to quality advocates⁠ customers and employees who support who you are, what you do and want to share that with others.