Getting people across your company to share content is a critical part of a successful employee advocacy program.
But it isn't easy.
You're often dealing with blockers, such as a lack of employee confidence. You may also have broader issues related to planning and strategy.
To get your employees to share content, you need to create buy-in, remove blockers and build momentum.
Whether you're starting out or improving your employee advocacy program, here are 11 tips.
1. Send Out a Survey
Surveys are an effective way to understand who you're relying on to share content.
You can get visibility on the social media platforms your team members are using. You could see how many contacts each employee has and the types of people in their audiences. You could also learn how much each employee is willing or able to commit sharing.
Surveys can also give employees a way to tell you the content that resonates with their networks.
This two-way communication tool. It helps you create content that drives engagement (e.g. likes, comments, etc) and shareability.
2. Build a Social Media Policy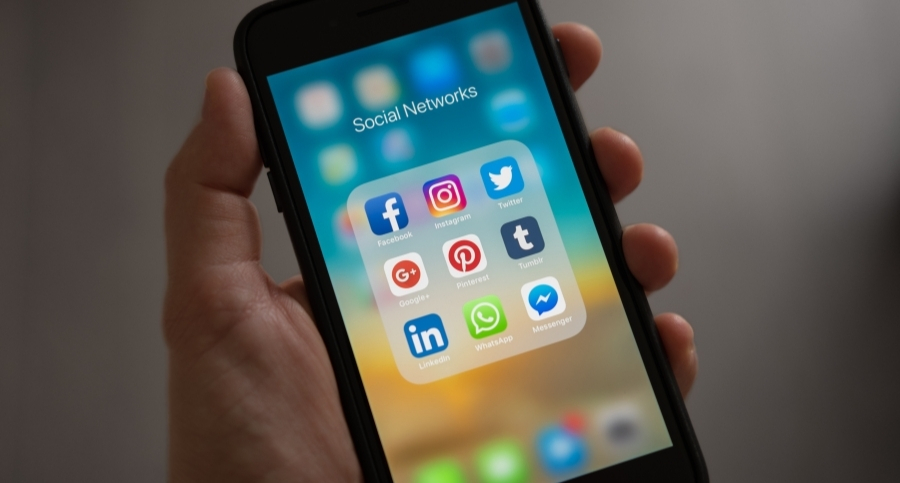 Your social media policy is a rulebook for how employees should conduct themselves online. But a well-written policy can also encourage team-wide social media use.
For example, employees worried about making mistakes can use the policy for guidance. They can see what they're allowed to do and find best practices for each platform.
3. Make KPIs Visible to the Team
You're likely using social media KPIs to track the effectiveness of your efforts. But you can also make those KPIs visible to the wider team.
For example, you may tie growth in engagement metrics with growth in your company's thought leadership. This way, your employees will know the point behind the content they're sharing. They can also think about how to reach your goals when sharing too.
This approach has a two-way benefit. It reinforces the importance of sharing, but it lets you see how your content is performing.
4. Find Your Social Superheroes
See who's sharing your content the most and who has the most engaging networks.
Not only are these people your top drivers, but they're also invaluable for seeing what content works. Get their feedback on current content and their input for what's coming in the pipeline.
You can also use them to promote social media sharing within their own teams.
5. Create Useful Content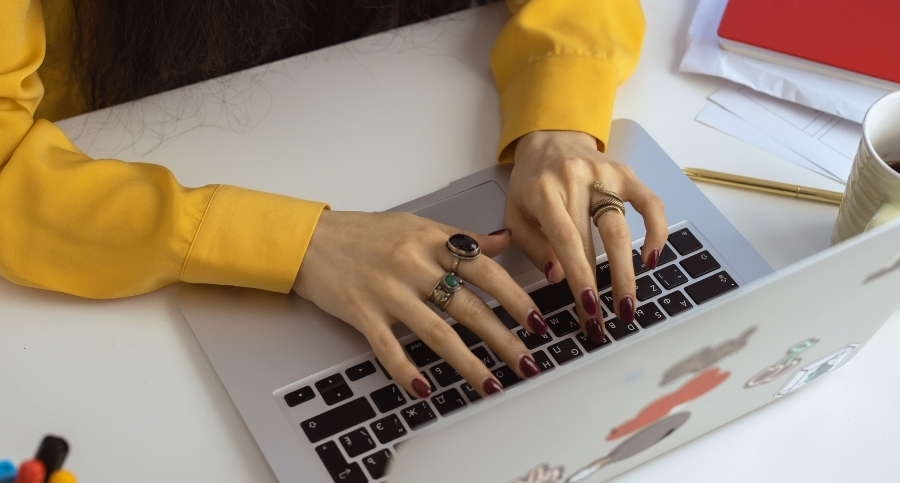 According to a study by the New York Times Customer Insight Group, 94% of respondents said they would share content they feel is useful to their audiences.
You should align with the wider team on the content they think is valuable and useful to their audiences.
Once you have those insights, you can create a healthy mix of useful and intriguing content:
Spotlight Departments/Employees in Your Company
You can cast a spotlight on departments or specific employees in your company. This is a good way to celebrate internal achievements. You can also showcase company strengths across product development, culture and sales.
Build Guide/How-To Content
Informative content that helps people solve problems is a great way to encourage sharing. But you can take it a step further by using your employees as subject matter experts. By presenting them as experts, you can give employees more incentive to share content. Their networks will see them as credible personalities.
Show Expertise in Your Industry
People like sharing content they find useful for themselves and their networks. You could create content that delivers research, data and/or original insights. Focus on providing readers a sense that they are gaining business intelligence.
This can be another way of spotlighting specific departments and team members in your company. For example, your customer success team has valuable data about real-world client challenges. You can create a report based on that information and quote specific team members for insights.
Share Third-Party Content
Don't shy away from sharing content from other publishers if they're relevant to your industry and target markets. You can even invite suggestions from your employees on the content they found useful.
6. Eliminate Blockers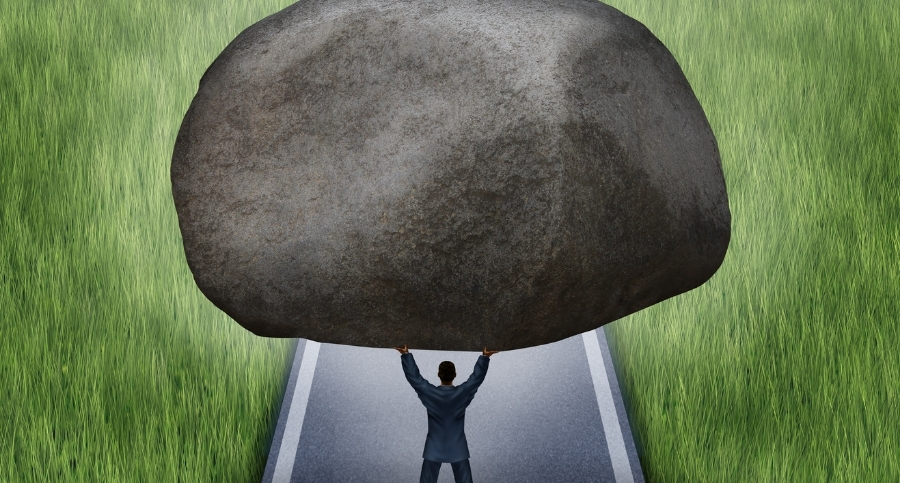 There are many blockers that may be stopping your employees from sharing as much content as they could. In our experience, the most common blockers are the following:
Not Enough Time
Granted, not every person in your company can commit to sharing content. But in a lot cases, the blocker could have more to do with the process of completing the task than the idea.
You may need to review how you're coordinating team-wide content sharing. For example, is the content available in a centralized and accessible location? Can employees share content to your target networks in a quick and seamless manner? Can people schedule their posts? Can your admin team schedule posts on behalf of certain employees?
Don't See the Benefit of Sharing Content
This is where getting employee input in content development is key. You want to ensure there's something in it for them.
Your team can also convey the benefits of having a strong social media presence at the individual level. You can talk about how a strong profile helps with networking or generating new leads and sales opportunities.
For example in our experience at PostBeyond, we found that one in four sales reps reported that social media advocacy shortened their sales cycles.
You can also build a leaderboard and gamify the process. You can even reward top performers each month or quarter with recognition and gifts.
Lack of Confidence
You may have employees who are worried that no one will engage with their posts.
You could remedy the issue by emphasizing that consistency and following best practices is what matters the most.
You can also encourage the company employees to connect with one another and actively like, share and comment on each other's posts. This can help drive momentum towards each team member's posts and generate more visibility.
In the long-run, you could offer the team workshops that coach people on how to improve their social media engagement metrics.
7. Make It Easy for Them to Get Involved
Engaging on social media isn't easy. Not everyone is familiar with every platform. Here are ways you can help.
Improve Social Media Profiles
Be it a missing headshot or lack of customization, you could be dealing with incomplete social media profiles.
To solve this issue, you can offer best practices guides for each of the platforms you're targeting. For example, see our article on underused LinkedIn features.
Provide Knowledge on Target Platforms
Not everyone is active on every social media platform. You can fill in knowledge gaps by setting up best practices guides on how to share content for each platform. You can also list the best days and times for sharing as well as recommended hashtags and other details.
8. Notify the Team
You can look into pushing content into the wider team's radar. For example, you can use your company communication tool (e.g., Slack, Teams, etc) to notify the team about new content, or send a regular email newsletter.
9. Encourage Employee Input
We touched on this point a few times earlier, but you should make employee input a key part of your content creation process. Not only are you creating an incentive for the wider team to care about the work, but you'll also get access to a lot of valuable information.
You should also give the wider team a chance to drive content creation too. If you have a social media policy in place, you can let employees ideate and produce their own content.
The user-generated content will add more authenticity to your brand. It will also supplement your own content creation efforts with more volume and mix.
10. Motivate Your Team to Share
Motivation is key to both getting a start and sustaining momentum. Even if employees are sharing content, look at using leaderboards, contests and rewards to keep them engaged.
You should also spotlight or give a shout-out to employees who are both starting out and pushing to new levels. Let them know that you recognize and appreciate their commitment.
11. Lead by Example
Finally, take the lead. You're the social media expert in the company, so everyone will look to you for examples of how to share content and drive engagement. You should be the first one to share content, like and comment on employee posts and provide moral support to everyone.