You may have noticed that the PostBeyond team is on the move lately.
For those of you who haven't been following our globetrotting adventures, we recently attended two back-to-back summits. The first being Social Tools Summit in San Francisco where we won the "Best Fit" award as voted by enterprise attendees. The more recent of our travels took us to Web Summit in Dublin, where we were selected to compete in the PITCH Competition.
Well, we're showing no signs of slowing down because…
We've been selected to attend C100's 48 Hours in the Valley as part of their December cohort!

Yes indeedy, we're headed back to sunny California. This time, we'll be meeting with C100's network of Canadian ex-pats who have launched highly successful businesses in Silicon Valley. It's a huge honour for us, and we're happy to be in the company of 16 other Canadian startups who made the cut.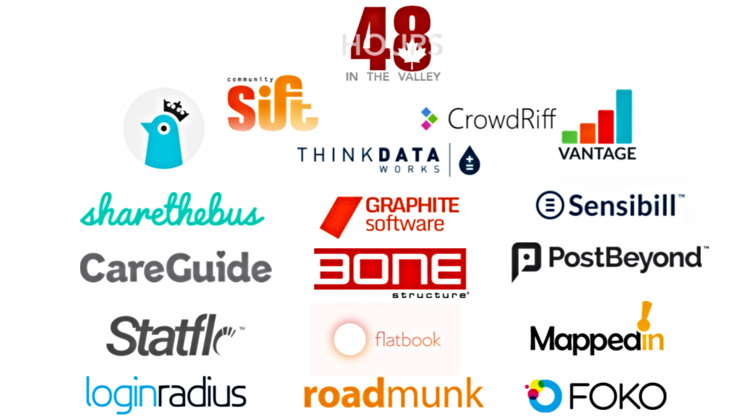 To give you an idea of what goes on during this time, here's what the C100 has planned for us:
(Pre-48Hrs) Sunday, December 6th:
• "Get Acquainted" Event (Cohort Introductions/Activities)
• Evening Dinner
(Pre-48Hrs) Monday, December 7th:
• Cohort VIP Dinner with C100 Premier Partners & Select Charter Members
Tuesday, December 8th:
• Morning – Speakers and Sessions
• Afternoon – Company Presentations
• Evening – Private Reception
Wednesday, December 9th:
• Morning – VC Meetings
• Afternoon – Mentor Meetings
• Evening – 48hrs Closing Reception
It's going to be an inspiring 48 hours filled with mentorship and idea sharing.
Being selected as one of Canada's most promising startups is a huge deal for us, and we can't wait to meet fellow 48 Hours attendees to learn more about them. Or in the case of Statflo, our neighbours here at One Eleven, we can't wait to spend even more time with you.
Keep an eye on our Twitter stream from December 6-9 for updates from the Valley.
P.S. – We'll let you know if we see any of the Pied Piper crew around.