In the past few weeks, it felt like the ground was constantly moving under us.
If you're a marketer dealing with working from home, shifting strategies and uncertainty then you're not alone.
As marketers, we've had to roll up our sleeves to navigate the rapidly changing landscape and re-adjust our marketing plans. And if you're like many of us, then you're asking yourself difficult questions like:
How will uncertainty affect our customer's buying behavior?
How should my adjusted marketing budget look?
Without events, trade shows or in-person meetings, what channels should I focus on?
Just this past month, physical events and field marketing have taken the biggest hit.
Normally, events and trade shows make up a major portion of the budget. According to The 2018 Marketing Spend Decision Report, exhibitors estimated allocating roughly half of their marketing budgets to exhibitions, with the vast majority of that going to B2B (40.7%) exhibitions. Due to health and safety risks, event marketing has had to take a necessary pause.
Now marketing teams have to quickly adapt to how their buyers are behaving and adjust their strategy accordingly.
The new normal means a shift in investment, resources and plans towards other approaches. The marketing playbook has to be rewritten day-by-day. During this time, digital and social channels have been used as notable replacements to help understand and engage with customers.
In this article, we explore changing customer buying behaviors in the new normal, different marketing channels to implement and how to use digital and social to help weather the storm.
Get to know your customer's behaviors
In 2009, HBR published an article entitled How to Market in a Downturn which studied marketing successes and failures of dozens of companies. The study looked at how companies navigated downturns from the 1970s onward. Through their analysis, they uncovered patterns in consumer behavior and company strategies that either propelled or undermined performance.
The findings from this article could benefit how you engage in specific customer segments. The authors recommend considering psychological customer segmentation and suggested categorizing customers into four groups:
Slam-on-the-Brakes Consumers:
Feels the most vulnerable and hardest hit financially. This group reduces all types of spending by eliminating, postponing, decreasing, or substituting purchases. Although lower-income consumers typically fall into this segment, anxious higher-income consumers can as well.
Pained-But-Patient Consumers:
Tend to be resilient and optimistic about the long term but less confident about the prospects for recovery in the near term. Like slam-on-the-brakes consumers, they economize in all areas, though less aggressively. They constitute the largest segment and include the great majority of households unscathed by unemployment, representing a wide range of income levels.
Comfortably Well-Off Consumers:
Feel secure about their ability to ride out current and future bumps in the economy. They consume at near pre-recession levels, though now they tend to be a little more selective (and less conspicuous) about their purchases. The segment consists primarily of people in the top 5% income bracket. It also includes those who are less wealthy but feel confident about the stability of their finances.
Live-for-Today Consumers:
Carries on as usual and for the most part remains unconcerned about savings. The consumers in this group respond to the recession mainly by extending their timetables for making major purchases. Typically urban and younger, they are more likely to spend on experiences rather than stuff (with the exception of consumer electronics). They're unlikely to change their consumption behavior unless they become unemployed.
Regardless of which group consumers belong to, the article also recommends prioritizing consumption by sorting products and services into four categories:
Essentials are necessary for survival or perceived as central to well-being.
Treats are indulgences whose immediate purchase is considered justifiable.
Postponables are needed or desired items whose purchase can be reasonably put off.
Expendables are perceived as unnecessary or unjustifiable.
Consumer Segments' Changing Behavior
Advice for marketing during times of uncertainty
Get a pulse on both short-term and long-term problems. This may not be a time to shut down all your marketing activities nor should it be a time to double down on your existing plans.
In a report by HBR, Roaring Out of Recession, they analyzed 4,700 companies across three recessions to uncover what strategy shifts they made during uncertain times. This report provides a good understanding of the strategy shifts companies went through and how that affected performance.
Their research shows that 9% of companies come out of a downturn stronger than ever.
Companies were segmented into four groups on the basis of specific combinations of changes in resource allocation:
Prevention-focused companies: which had cut back further, relative to their competitors, on one or more of the six items, and hadn't increased expenditures on any of them more than their competitors had.
Promotion-focused companies: which had increased expenditure on at least one of the six and also not decreased expenditure on any of them by more than their rivals had.
Pragmatic companies: which had adopted both a prevention focus, by reducing COGS or employees more than their peers had, and a promotion focus, by increasing SG&A, R&D, CAPX, or PP&E more than their peers had.
Progressive companies: which had reduced COGS but hadn't cut employees more than their peers and had also allocated more resources, relative to their competitors, to market-related items such as SG&A and R&D and to asset-related items such as CAPX and PP&E.
Balance defensive and offensive strategies
How did the companies do differently to outperform their competitors? They straddled an elusive balance between defense and offense. The report suggests that companies combined three defensive approaches: reducing the number of employees, improving operational efficiency or both. In addition, they combined three offensive ones: developing new markets, investing in new assets, or both.
With an elusive balance of both defensive and offensive strategies, this could result in nine combinations. Progressive companies have used their agility to discover what works for them and continue the momentum after a downturn.
Recommended Reading: HBR Spotlight – Roaring Out of Recession
Prepare the marketing communication engine
In a Forrester SiriusDecisions article entitled Responding To Coronavirus: A Playbook For Marketing And Communications, Julie Ogilvie, VP, Principal Analyst, advises marketing and communication teams to take on specific actions for the situation we face today. Most notably, her recommendation is to prepare the communications engine. Julie writes:
"The communications team needs to analyze the types of communication that will be needed to support a variety of scenarios. One of the most challenging aspects of crisis management is the need to create a wide range of critical content, have it vetted by legal, and pushed out through channels as quickly as possible. Create templates for common types of content and stub content that can be built out as needed. Set up an expedited legal vetting process, and work with digital teams to identify how content will be conveyed through the company's owned channels (web site, social, communities)…"
Marketing online looks to benefit
All companies now need to reassess their marketing strategy.
You have to continuously seek to provide value to their customers while demonstrating empathy and strength during uncertain times.
Currently, there are many companies that have not tried digital or social media channels while some are now taking their first steps. For companies that have already adapted to online and social, they recognize the cost efficiencies compared to traditional marketing.
Digital native marketers can quantifiably justify their spending and what activities can continue to support organic growth.
When times are positive and moving forward, it's easier to experiment with different marketing strategies and tactics – the assumption being that some may yield while some fall flat. Uncertainty is an opportunity to look at all your tactics and channels on a case-by-case basis and reduce poor performing or low-yield methods.
Every dollar is now under scrutiny.
There will be no wiggle room in targeting people who may not have an interest in your product or services. When assessing your marketing strategy, it's critical to monitor how customers have shifted their business priorities, budgets and redefine what value means to them.
Invest in marketing channels that can help connect and engage customers.
Here are seven channels to consider for your marketing strategy
As mentioned earlier, now is the time to focus on marketing strategies and tactics that are high yielding.
When you're re-evaluating your marketing strategy, think about both short-term and long-term goals. Make sure any necessary budget or resource budgets don't hinder performance in the unforeseeable future.
Put your customer's needs at the forefront and pivot your strategies, tactics and product releases in response to the shifting demand.
Review the various channels you have or haven't used from websites and press releases to webinars and social media. Nimble marketing teams that can adapt quickly and decisively will likely flourish when everything gets back to normal.
Strengthening your focus on online and social media channels will help normalize your marketing during uncertain times and even provide an edge to the competition which may be slower to adapt.
Review and adopt these high yielding strategies for your adjusted marketing strategy:
1. Webinars and Virtual Events
Instead of in-person events, repurpose resources for online or virtual events. Many companies such as Forrester SiriusDecisions, Outreach and Adobe Summit 2020 have all gone virtual out of concern for the health and safety of our customers, partners, employees and communities.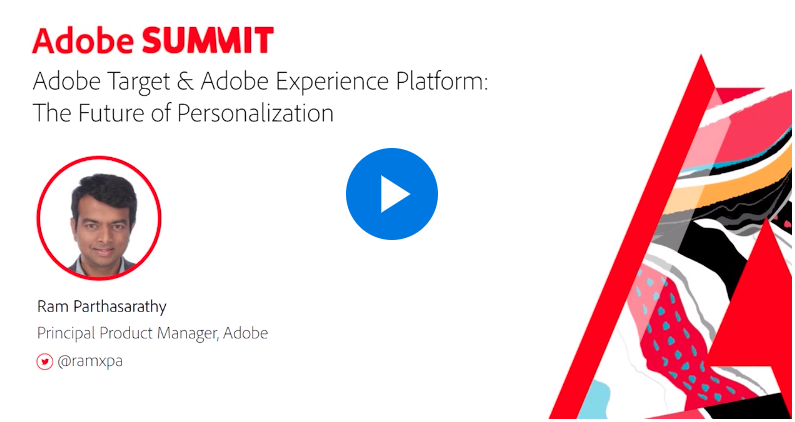 Platforms such as GoToWebinar, ON24 or Zoom can provide an opportunity to still online events and meet-ups virtually.
Although it can never replace face-to-face interactions, there are still many opportunities to engage other attendees. Learn from their peers, connect with like-minded individuals and keep up with the latest industry insights – done in the safety of your home office.
2. Content Marketing
Add new content topics to address today's situation and provide education. Share positive stories, innovation or news that your company is working on. Perform a content audit during slow periods to improve your overall content performance. SearchEngineJournal provides actionable tips on how to track articles and what to look for when evaluating your content.
3. Social Media
Engage followers across various social networks. Leverage Twitter polls, chats and live updates to inform and engage your followers. Update your audience on LinkedIn with video content which will humanize the experience. Join live discussions on Twitter similar to what Social Media Today has done with #SMTLive.
Q1 – What does the phrase "mindful marketing" mean to you? #SMTLive pic.twitter.com/8762jfCJ67

— Social Media Today (@socialmedia2day) March 31, 2020

Use social listening tools to get a feel on what your customers are talking about and how they're reacting to the current situation. Leverage more one-to-one social media interactions because human engagement is still necessary for a time when face-to-face meetings can't be done.
4. Website Chatbots
Chatbots have risen to popularity and are a useful tool in your marketing strategy.
Optimize your website by using conversational marketing chatbots such as Intercom or Drift to interact live with website visitors. You can use chatbots for various scenarios such as helping visitors find information about your product, answer any inquiries or provide opportunities to engage with a sales member.
5. Video
Engage your audience through video marketing. It's not difficult to understand why video is such an important format for marketing.
Video is engaging, easy-to-digest and can also be shared across multiple platforms. During the downtime, identify how you can create or repurpose content in video format. Instead of a written case study, turn it into a video. Once a webinar is complete, upload the video and continue to use that content.
Try engaging your potential customers through using personalized videos through Vidyard or Wistia which to humanize their outreach.
6. Lead Nurturing
This could be the most important strategy during a downturn because it helps you stay in consistent contact with potential customers. In short, it helps you educate potential customers through thought leadership content while maintaining a strong relationship.
Companies who excel at lead nurture generate 50% more sales-ready leads at 33% lower cost according to Forrester Research. Considering a downturn, building trust is important for when they are ready to make a purchase decision.
7. Customer Stories and Testimonials
Social proof is one of the biggest forces in marketing. This is also an opportunity for you to re-examine how you use case studies, customer reviews and testimonials in every touchpoint of your customer's journey.
Leverage websites such as G2 or TrustRadius to gather customer testimonials and think about which content pieces, webinars, website resources need more social proof.
Final thoughts
No one can predict what will happen in the near future, however, we can work on what we can control and improve our odds of weathering this crisis. The only thing we can be sure of is the unpredictability that's happening. As marketers, we can still take steps to offer stability to both our organization and our customers.
Companies should use this time to double down on connecting with their potential buyers and current customers. During downturns, buyers will re-assess their level of caution which impacts decision-making and budget.
However, you can help mitigate the risk by opening up channels of communication, enhancing visibility and building trust with customers. Buyer beliefs and values will be shifted and you have to adapt. Let this uncertainty be an opportunity to adjust your marketing strategy and write a new chapter in your marketing playbook.