Navigating the job market over the past year and a half has been a tricky territory for employees around the globe. Progression may have been halted, career pathways hindered and positions lost. Many people had more time on their hands which opened up ample opportunity to learn, develop and progress towards something new.
These changes opened up a community of career advice content through TikTok. The platform saw increased popularity as a result of the pandemic as a whole but there was also a huge demand for more niche, business and career content.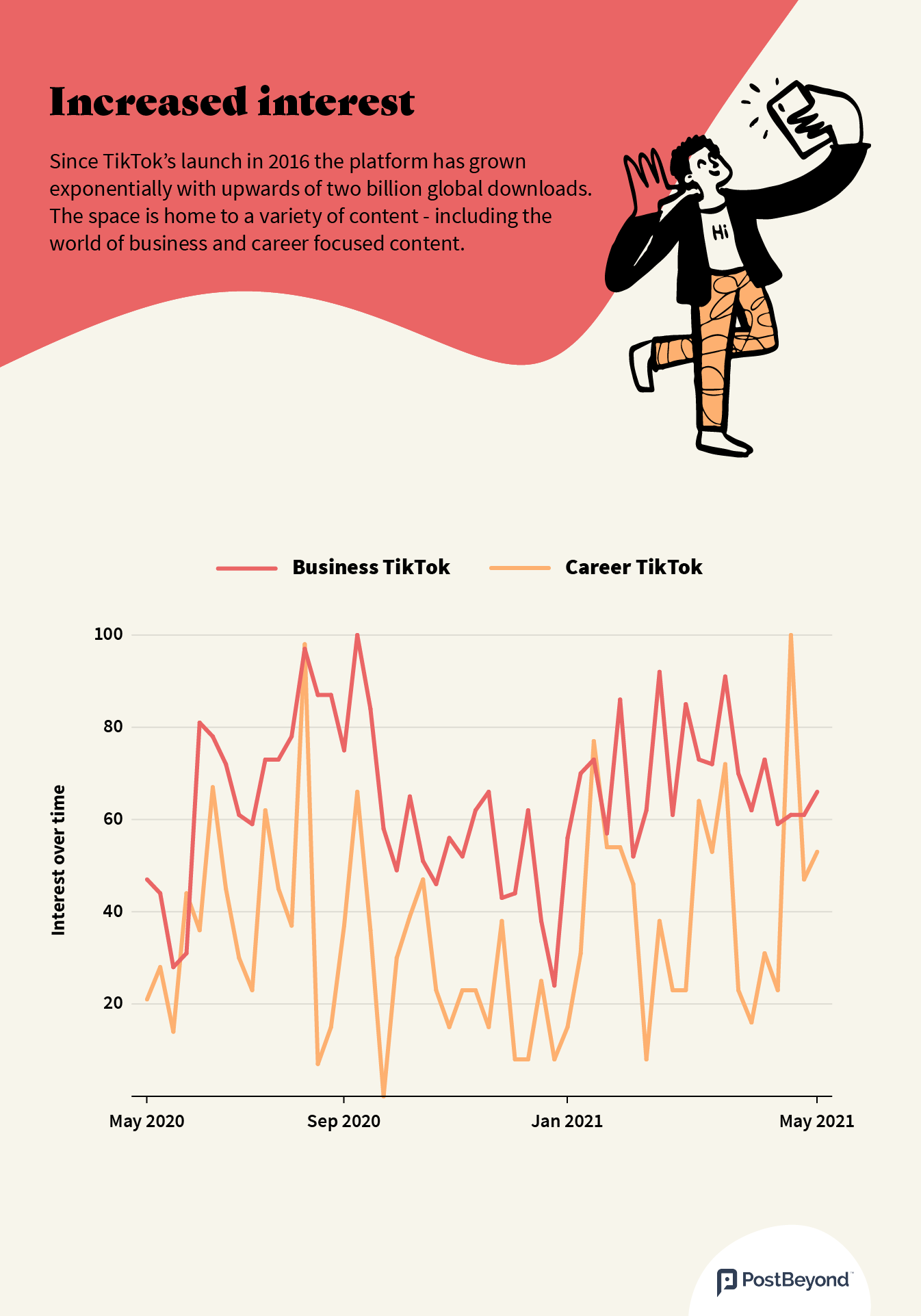 The space is ever-growing with content focused on careers with videos for #work and #worklife building up billions of views. There is also a big feature within the top-performing topics of tips, advice and coaching content, showcasing the skill-sharing aspect of the space.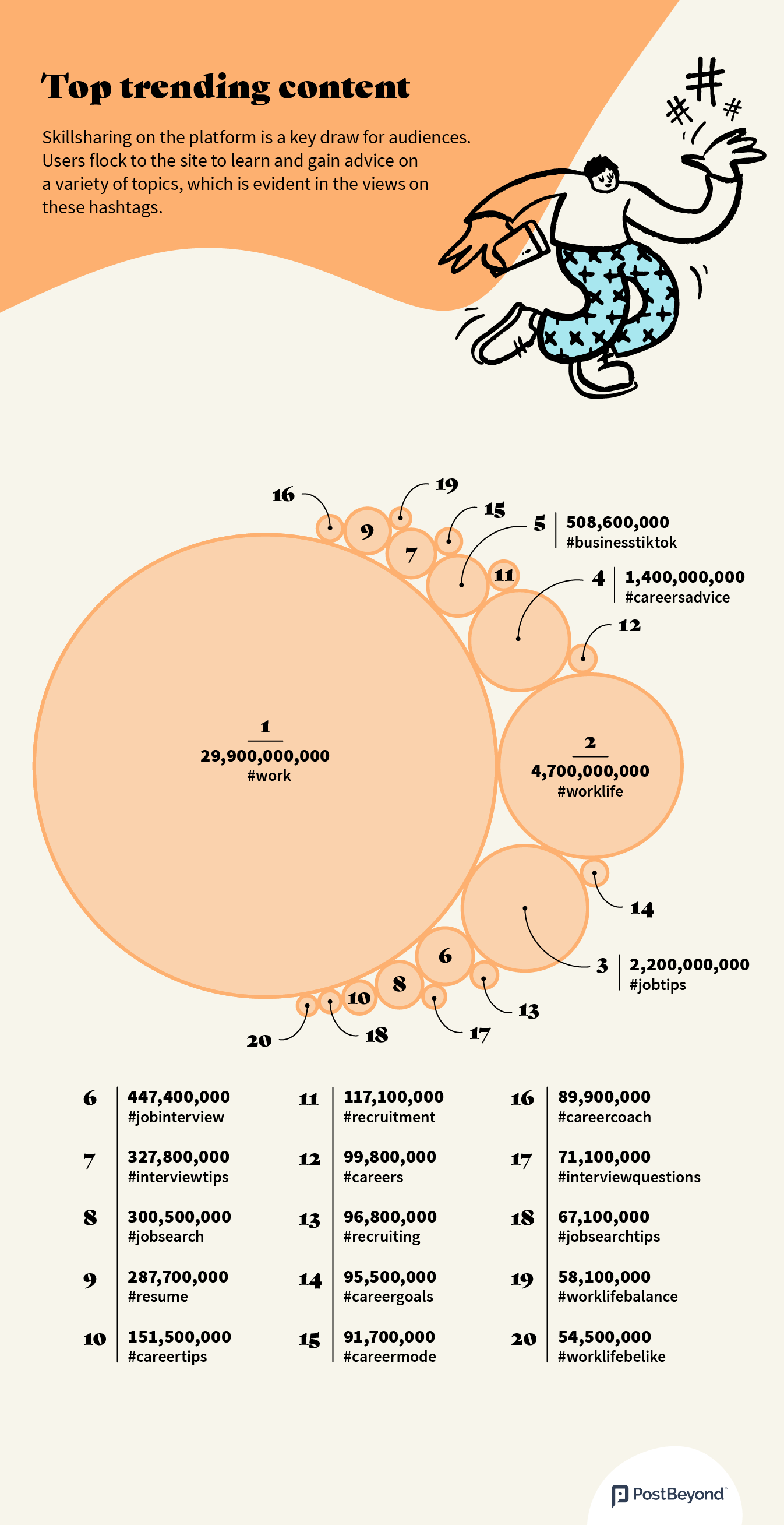 The careers community is home to many industry professionals offering advice, whether it be dedicated career coaches or more industry-specific content creators. Creators like @j.t.odennell have managed to gain over a million followers through general job advice and tips on how to succeed in an interview.
Other content creators offer more practical advice, with @addingvalue_ who helps with tips such as how to nail your email subject lines for pick up, or how to format your excel document for optimum results. The space also shows more industry-specific content such as @erinmcgoff who advises specifically on the film industry or @izzacodes who talks about all things tech.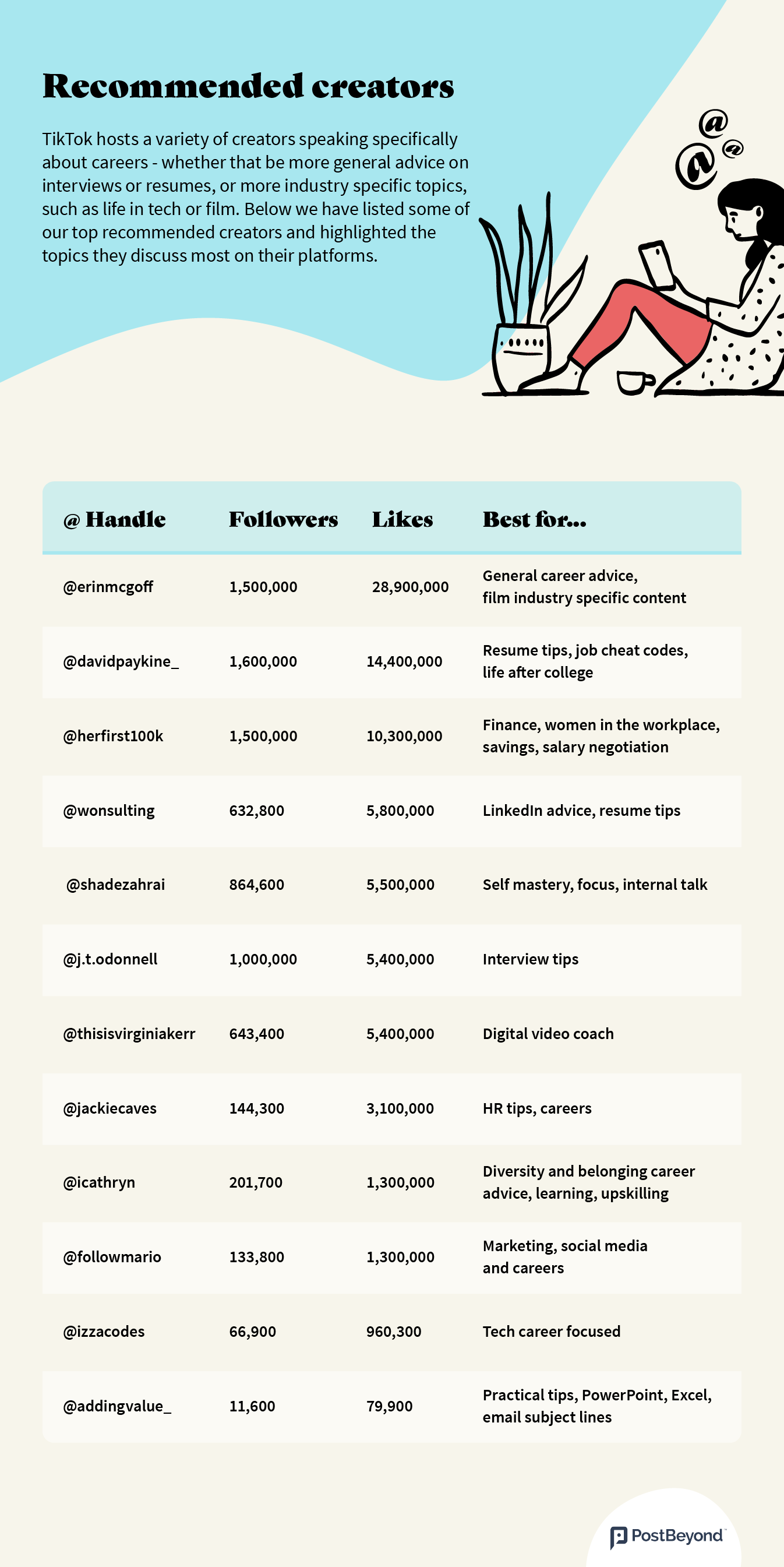 Whether these insights inspire a personal interest in the space or the motivation to skillshare yourself, TikTok is the platform of choice for digestible, personable and quickfire career content.