92% of buyers say they delete emails or voicemail messages when comes from someone that they do not know. via Jill Rowley
There's no denying that the sales game has changed in a dramatic way. Long gone are the days of phonebooks and cold calls – you can learn a ton about people, companies, and products with quick searches on LinkedIn, Google or Twitter.
Over the past year, I've become very immersed in social media and new-age sales strategies. But to be honest, I don't really like thinking about myself as a salesman.
Why? Well first, people don't really like salesmen. But more importantly, what I love most about sales is getting to know interesting people and helping solve real problems they face in business and in life. In my eyes, the blend of relationship building, teaching and collaborative problem-solving makes sales a nuanced and exciting challenge.
Initiating Conversations through Social
I've been tasked with opening doors for us at PostBeyond, and it's been pretty amazing to develop my own sales strategy from scratch. Using LinkedIn and Twitter, it's not hard to find the people you want to talk to. What is hard, and really fun, is finding creative ways to build rapport and get them excited to have a conversation with you.
One person that I've been fortunate to build a relationship with, Gregg Tilston, articulated his struggle with salespeople very well in this article and corresponding Tweet:
Dear vendor, can we snuggle a bit, maybe buy me some flowers before you try to go for second base?

— Gregg Tilston💉💉💉🍹🥘🤘⛷🏎🇨🇦🐾👩‍👧‍👦👨‍👧‍👦 (@greggtilston) October 4, 2014
Funnily enough, Gregg's request corresponds pretty nicely with the approach I took with his company, Flight Centre.
Before I approached Gregg, I built a relationship with the lovely Allison Wallace, Gregg's Flight Centre colleague from Vancouver. Allison works in PR and Communications, which is generally a good entry point for a conversation about PostBeyond. But I didn't approach her right off the bat about our technology. I didn't cold call or even email her.
I started the conversation around something she is passionate about and something I found really cool, her awesome wine blog Advinetures.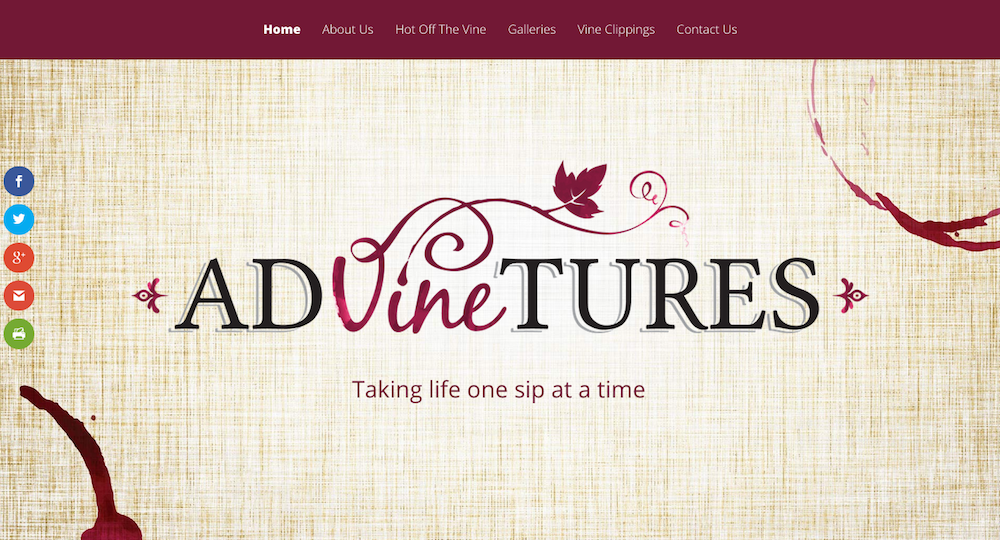 After we traded Tweets about Advinetures, Allison agreed to an intro call and was immediately super honest and open – she helped me learn more about Flight Centre as an organization and told me who I should chat with next.
Eventually, I found my way to Gregg Tilston, who runs social media for FC on a global scale. He's a busy man who gets pitched by salespeople all the time, and rarely does he let them get to second base. So naturally, I got to snuggling.
Gregg is very active on Twitter, and through following him I uncovered our mutual interests. I learned that he loves skiing, he has two awesome dogs, and he uses a nifty WordPress plugin to recycle his evergreen posts. While it was a bit out of the blue, I responded to a few of his skiing-related Tweets, and soon we began talking about his trips to Sun Peaks and my trips to Colorado. When I referenced these Tweets and my interactions with Allison in a direct email, I was no longer a salesman, but a friendly face with mutual contacts and interests.
After our first call and a demo of the product, Gregg got busy with travels. I kept in touch and found a few relevant articles to send his way, including this great story from Forbes. When he got back to Toronto, I figured it was time to buy some flowers. Or in this case, lunch.
Given that I knew he was into sushi and good food in general, Chad and I brought him to our favorite local spot for Korean barbeque and the infamous hot stone Bibimbap. We had an insightful conversation and a delicious meal.
Alright, that's enough details on my courtship. I could go on all day about the interactions I've had with the good people at Flight Centre, and let me be clear: we don't have a deal in place with them, nor do I know if we ever will. But that's okay because Gregg and Allison are great people that I'm excited to keep in touch with, all business aside.
Relationships Build Champions
In B2B sales, deals and partnerships take a long time to manifest, particularly when you're dealing with products that require change management across the organization. What you need are champions and real relationships to help propel these deals forward. People need to know that you're going, to be honest and add value, so they look forward to talking to you rather than seeing it as a chore. I've learned this best from my colleague and good friend Chad McCaffrey.
My top tips for customer development:
Start your interactions on social media FIRST. Connecting on LinkedIn or Twitter allows the prospect to see your face and see what you're all about. If you do a good job of telling your own story on social, people will see that you're someone worth talking to and will be much more likely to respond when you show up in their email inbox.
Don't start by talking business. Get to know them first, and find a way to talk about something you are both passionate about. Sports, music, food and family are usually the best places to start.
Be friendly, thoughtful, and real. Don't send them your company's case studies and resources right away – share 3rd party content that you've found to be useful. Help them learn about your industry and business.
Use humor when you can. Everyone loves a good GIF!
When you do get on a call, don't be afraid to laugh and crack jokes. Make the person feel comfortable by asking some person but non-intrusive questions – maybe about an article they shared or a trip they recently went on.
When you start to discuss your solution, talk about problems you're solving for similar businesses. Use phrases like "I was curious" or "I'd love your insights" to show that you value their opinion and want to learn about their job and the issues they face.
Tools you can use to improve your chances of success:
SalesLoft Cadence – amazing tool for building your outbound sales playbook. Really helps keep you on track with different touchpoints in your sales development funnel and integrates beautifully with LinkedIn.
TweetDeck – build Twitter lists of your prospects and open the stream on TweetDeck's desktop app to see what people are chatting about.
LinkedIn Premium – a must-have for figuring out precisely who you want to talk to at any given company.
Feedly – helps you keep tabs on relevant publications and source good articles to share on your social channels.
Giphy Browser Extension – conversation has gone stale? client unresponsive? just looking to make someone laugh? Use this browser extension to drop funny GIFs into your emails. It works, trust me!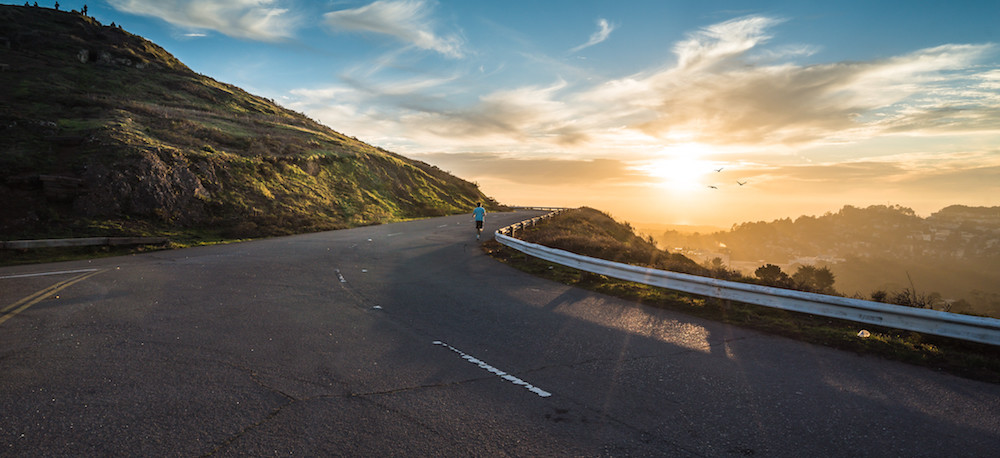 Closing Thought: Go the Extra Mile
Going the extra mile to get to know someone is paramount to success in sales. Strategically searching for insights on Twitter & LinkedIn is an absolute must, but make sure you do so in a respectful and insightful way. Put yourself in the shoes of the person you are approaching – does your message come through sincere? Is it relevant? Is the timing right? Are you going the extra mile to stand out from the crowd?
Lastly – and I can't stress this enough – be CREATIVE! People appreciate content that makes them think and laugh.
You'll know you are doing well when your social interactions build real friendships. Eventually, those friendships will win you deals.
Hope you enjoyed this post! You can follow me on Twitter @evanlewis_ or connect on LinkedIn.