B2B influencers, thought leaders and subject matter experts have more power than brands but executives on social media can have the most significant impact on their company's bottom line.
In today's digital age, building a social media presence is no longer an option for engaging customers – it's mandatory. Customers expect companies to have a transparent, authentic and credible presence online, in most cases directly from the executives themselves.
Over half of Fortune 500 CEOs have some kind of social media presence — but the bigger headline is that nearly half don't.
Social-savvy executives can impact their company significantly. As uncovered by Weber Shandwick, social executives are authentic, transparent and credible.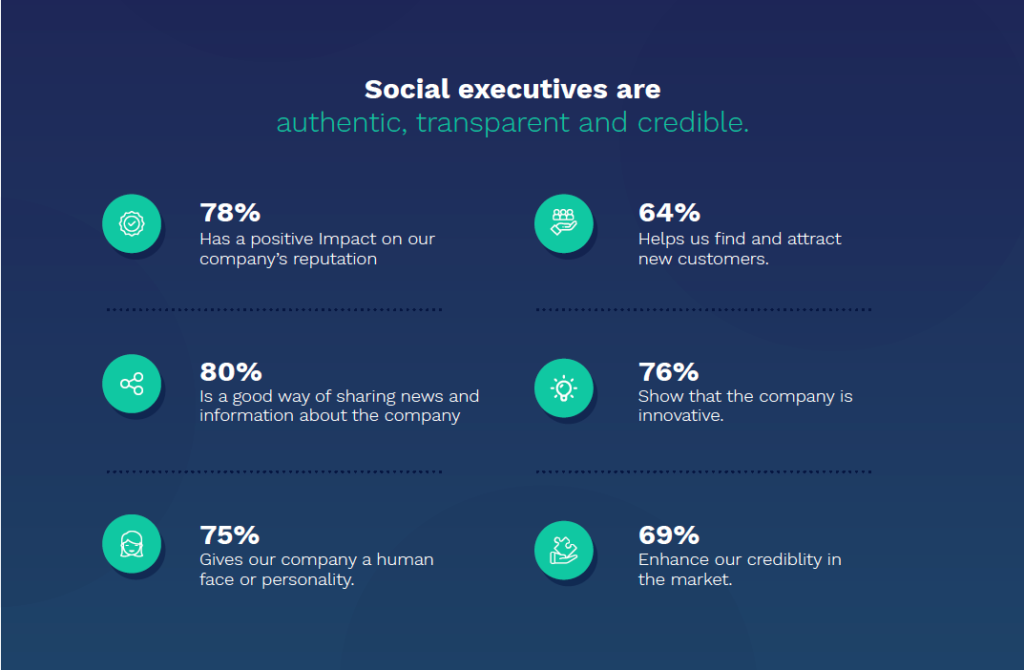 Our latest eBook, Activate Executives and Employees for Advocacy on Social Media gathers the collective insights from a customer webinar featuring Noah Cole, Director of Global Communications for Siemens Digital Industries Software and Casey Hall, Founder of Lumberjack Social. In this eBook, we discuss the importance of executive activation on social media in alignment with employee advocacy.
Activate Executives and Employees for Advocacy on Social Media encapsulates all the important insights and addresses all burning questions from the webinar. With proven examples from enterprise organizations, this eBook will inform you of the importance of social activation and how activating both executives and employees is beneficial for empowering advocacy.