How do you measure the impact employee advocacy has on your company?
As a social media marketer, you already understand the importance of social media and employee advocacy. But, it's often hard to measure the impact or demonstrate the value to executives.
Measuring the positive impact of employee advocacy on your organization and the ROI is critical for building and optimizing your strategy. It shows you what's working, what's not, and what areas to improve.
No one knows this better than Jason Harris, Principal Product Evangelist at Fivetran. He's all about human interaction on social media. Currently, he manages the employee advocacy for his company of 500+ employees. During the first few months of his employee advocacy program, they were able to 3X the ROI by bringing in new revenue and sales pipeline through social sharing.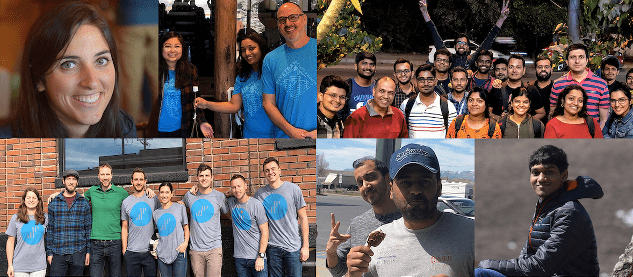 We recently hosted a webinar with Jason to uncover the secret sauce in Fivetran's employee advocacy program. He graciously shared his stories, tips and tools and we recap his biggest takeaways in this article.
Inside Fivetran's Employee Advocacy Program
Fivetran was built to enable analysts to access their business data. The company recently raised a $100M Series C in June 2020 to continue building new data connectors as it expands the reach of its product and pushes into new markets.
With aggressive growth plans, Fivetran looked to employee advocacy to increase brand awareness and social media reach.
The company recognized that the collective reach of their employees on social media was far more powerful than the brand alone. More importantly, Jason knew that human connection was more engaging than just the brand.
As a data-driven company, they needed to have visibility into how employee advocacy impacted the top-of-funnel efforts. Webinar registrations, eBook downloads and demo requests were key to measure for.
How'd Fivetran already 3x their ROI in a few months?
1. Build an Engaging and Relevant Content Strategy
In the first few months, Fivetran's employee advocacy program delivered an average of over 1,000+ social shares per month, driving 600K+ in impressions and over 5K+ in click-throughs.
It started with an engaging content strategy. Jason mentioned that their content strategy included both branded and third-party content. Their branded content was unique because they used different formats and touched on the human aspect of being a brand.
For example, during Black History Month, they created employee spotlights to highlight their Black employees. During Women's History Month, they shared the human stories of several female employees.
They showcased the people behind the brand because they recognized that their audience wanted to learn and engage with people they recognized. Their content valued the human connection rather than product information.
Fivetran also produces content for demand generation and to impact sales goals. Recently they promoted the Modern Data Stack EMEA virtual conference through employee advocacy. This was one way to tie their employee advocacy efforts to actual event registrations and leads generated.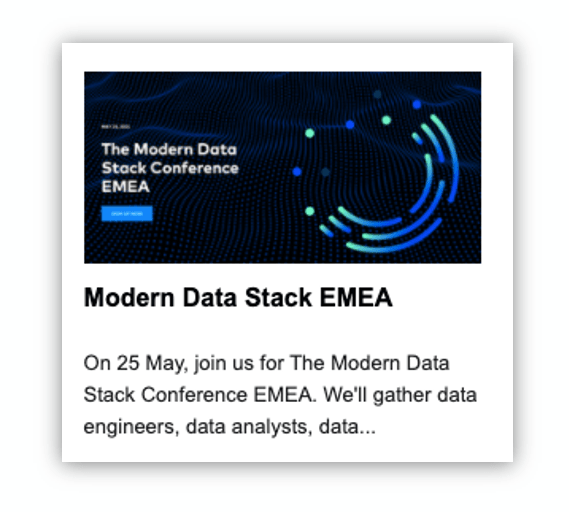 2. Communicate The Value To Your Employees
There are dozens of tools available to our employees and adding another one becomes a difficult task.
Jason realized that their sales team was inundated with different sales techniques. He knew how they were feeling, "not another tool." and recognized that he needed to communicate the value of employee advocacy to each department respectively. He needed to personalize the value proposition for sales to focus on the impact, both professional and personal. That's when he found that light bulb flickering for his sales team's engagement.
The key challenge was that the sales team needed more thought leadership content to start conversations and engage on social media. Employee advocacy and PostBeyond were critical for easily getting content into their hands.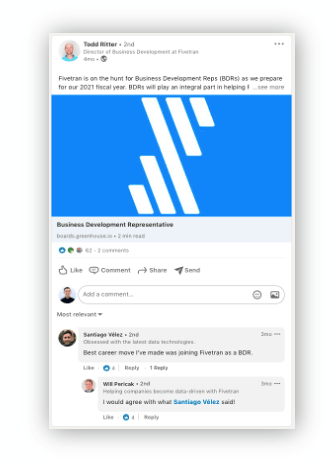 He would talk about the sales opportunities influenced by employee advocacy since they started tracking attribution. He knew that 90% of all touchpoints happen on LinkedIn, so that's where their sales team spent their time.
3. Gamify Social Sharing and Have Friendly Competition
It's no surprise that sales teams thrive on competition.
Jason would organize different content to engage the team. He would organize creative contests to keep up the excitement and provide incentives like gift cards. The biggest incentive that he found was pitting groups against each other and treating employees as a community and having fun.
For example, one of his most popular ideas was March Madness PostBeyond which includes three different contests:
Luck of the Draw: randomly chosen from the top 10 in the Mar leaderboard
Best Content Suggester: Suggest content to the editors – the most shared wins!
Most Improved: the person who had the biggest boost from Feb to Mar
Employee advocacy can impact corporate goals
Knowing what you want to get out of an employee advocacy program is the first step. Social media and employee advocacy don't have to be a mystery box for what you'll get as a result.
Align your employee advocacy goals with your corporate goals. True goal alignment will make sure that the ROI is clear to your executives and different teams.
Just like Jason and Fivetran, you'll need to put the right resources and technology in place to see the impact of your employee advocacy.