There are now over 500 million professionals on LinkedIn and that number is growing every year. It is now more important than ever to have a LinkedIn profile because it represents your personal brand, helps you stand out as a thought leader and can capture the attention of potential customers.
What makes the ideal profile photo? What you should add to your summary? Which points to include in your experience? Or what to include in your recommendations?
To help you build the perfect LinkedIn profile, we scoured across the web to gather all of the best practices. This comprehensive LinkedIn profile cheat sheet will help you stand out from the crowd and be seen by your respective audience.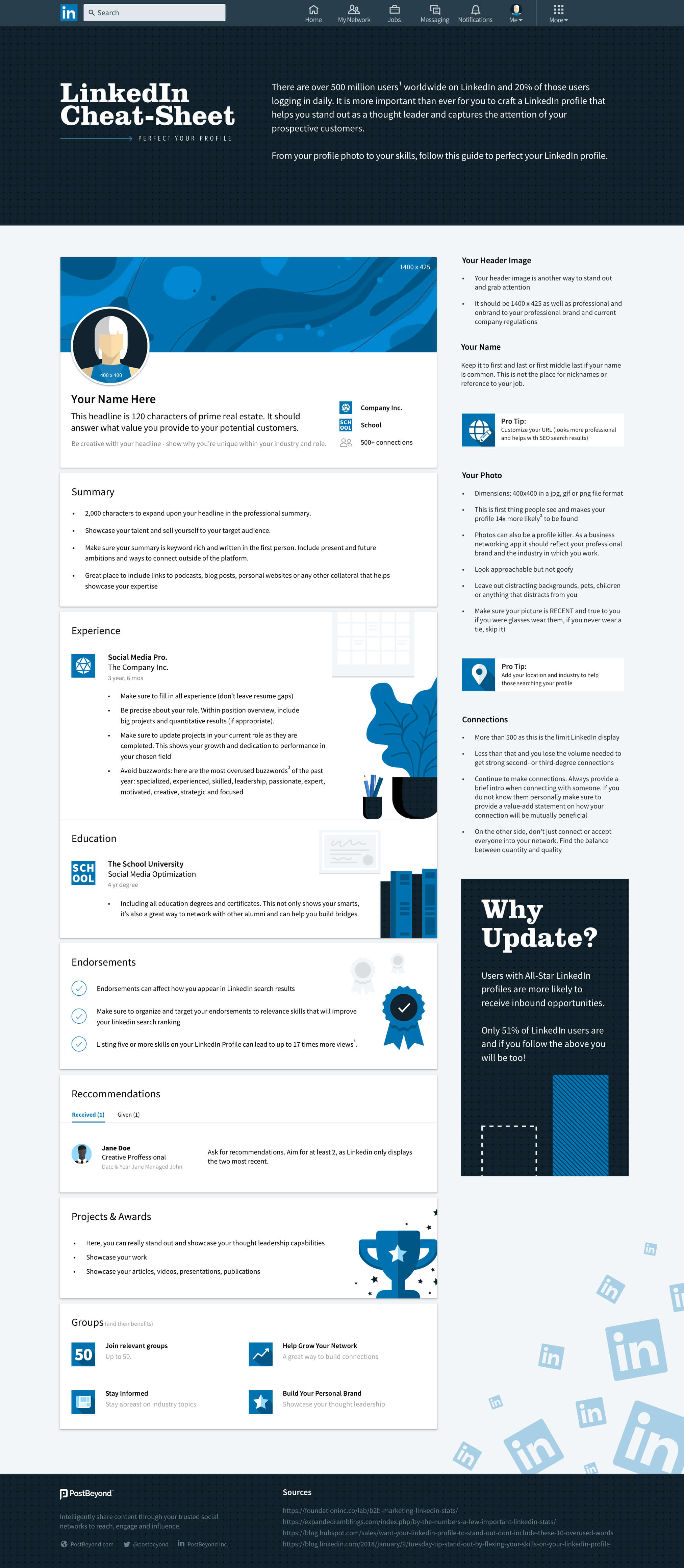 Share this Image On Your Site