Key To Employee Advocacy Program Success
Employee advocacy is gaining momentum in many industries and having a successful employee advocacy program is becoming more important. With over 217 million people turning to social media to keep up with current events, it is important for brands to have an active social media presence. As organic reach and trust of social media posts declines, it is essential businesses think about new social media strategies strategically.
Employee advocacy is one way brands can differentiate and gain a competitive advantage on social. Employee advocacy leverages the strength, trust, and network of your employees to deliver branded messages. With 76% of consumers surveyed saying they are more likely to trust content shared by their network (people they know) versus content shared by brands, it is easy to see why employee advocacy is gaining traction with enterprise companies.
Effective employee advocacy requires that social sharing programs be easy for employees in order to ensure success. Employees should be able to quickly access and share company content as well as have the ability to add commentary without complicated steps. Often, for many large organizations, this is easier said than done. Implementing an employee advocacy can seem daunting as there are many things to consider in order for the program to be successful.
After surveying over 400 business leaders and 2,500 professionals, here are the 5 proven steps sales and marketing teams need to consider when setting up an employee advocacy program.
1. Be Patient, Understand the Process
On average, approximately 30% of employees are already acting as social advocates due to their high engagement within the organization. However, even amongst this 30%, it is essential to understand the differences between your content consumers, sharers, and creators.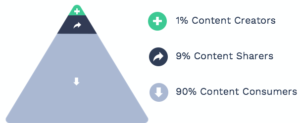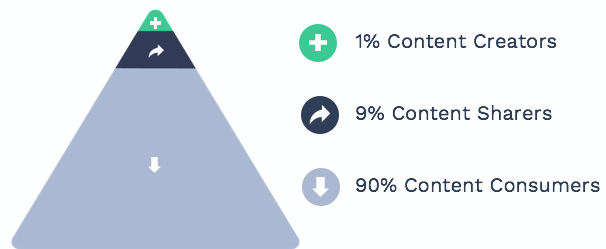 Do not rush the setup of an employee advocacy program. To ensure initial success, start with a small group of highly engaged employees and track their performance. It will help determine what the needs of other employees will be when planning for the company-wide implementation. It is also important to showcase any initial wins to help add credibility to the program when rolling out to the entire organization. Make sure to use the employees from the pilot as social advocate mentors.
2. Leadership Buy-In
Leadership needs to embrace the potential of employee advocacy. Employee advocacy programs increase brand awareness and social reach as it connects directly to the target audience(s) in a more authentic way. Employee advocacy programs that garner the most success are those with leadership buy-in. Creating the right environment is key to increasing and maintaining higher user adoption rates.
3. Guide, Not Command
Establishing policies, guidelines and practices for social media and employee advocacy are important, not just for risk mitigation, but also to enhance trust amongst employees.
Guidelines commonly outline approaches to content creation, content sourcing, and content sharing. Posting work content on personal social media accounts can be intimidating for some employees so organizations will need to instill confidence.
Training and partnering with employees to determine employee engagement and social advocacy policies can help instill this confidence. For example, Nationwide used reverse mentoring to train senior executives on the benefits and use of social media and other internal communications.
4. Measure and Evaluate
As with any other business-critical function, social media and employee advocacy requires efficient measurement and objective evaluation. According to management, most companies do not measure the effectiveness of employee advocacy programs as a Key Performance Indicator. Indeed, over a quarter of them (28%) are unaware of any measurement. In order to ensure success, employee advocacy metrics and proper attribution need to be set-up and monitored as any other sales and marketing program would be.
5. Employee Advocacy Technology
Even the most well thought out employee advocacy programs can fail if program adoption or metrics tracking is inefficient. Efficient corporate employee advocacy programs must have easy online applications to simplify processes. When implementing employee advocacy technology, these are the key features to look for:
Mobile and user-friendly
Integration with enterprise tools
Support multiple document types
Intelligently designed workflows for content suggestions and approvals
Robust program analytics
Employee advocacy platforms need to make it easy for employees to share this content through the social media channel of their choice, regardless of their social savviness.
To learn more about employee advocacy and the PostBeyond platform, request a personalized demo here!