What Makes A Great Conference?
What exactly makes a great traditional or digital markering conference? As Community Manager at PostBeyond, I've had the chance to connect with tons of marketing and social media pros from around the world. Most of the time, my interactions are online, but I've also had the opportunity to connect with people IRL through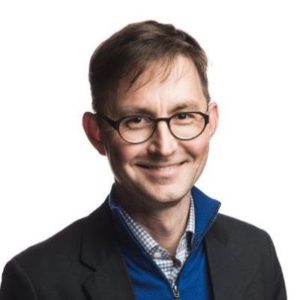 conferences. Meeting people face-to-face is one of the most rewarding parts of my role, and I'm very fortunate to have attended a few conferences with PostBeyond.
But with that said, it isn't feasible to attend every single conference related to your role. As much as I'd love to fly all over the
world and meet new people, let's face it – budgets don't usually allow that.
There are still ways to make the most out of conferences, though. I asked Co-founder of Orbit Media and expert content marketer Andy Crestodina for his tips. Over the past 16 years, Andy has provided web strategy and advice to more than a thousand businesses. As a top-rated speaker at national conferences and as a writer for many of the biggest blogs, Andy has dedicated himself to the teaching of marketing. It's safe to say Andy has attended (and presented at!) many marketing events, so his advice is backed by tons of first-hand experience.
---
Marketing Conference Advice
1. Marketing conferences and events alike are a dime a dozen these days. What are some key qualifiers to keep in mind when researching/deciding which conference to attend?
So many to choose from! But the time and costs aren't small. So choose carefully. Here are a few strategies:
Go Big
Invest your entire conference budget on that one big dream conference you've always wanted to go to. With the pre-conference workshops, it's $1200 plus airfare and hotel and three full days out of the office. Make the absolute most of it.
Spread Out
Hit several, regional one-day conferences. Pick events within driving distance and require only one full day out of the office. They're probably $300-$400 each.
Be a Regular
Go back to the same conference every year. You'll find the relationships get deeper each time. It will be like a little reunion every year. Also, you'll get to know that city a bit more, which is nice.
Visit Many Islands
Don't go to the same show twice. You'll find it will grow your network faster, and you'll learn the industry from different angles. The main benefits are learning and making friends. To maximize the learning benefits, research the speakers and choose your sessions very carefully. To maximize the networking, connect with attendees before the show (watch the hashtag) and follow-up (connect with everyone you meet on LinkedIn)
2. As a speaker yourself, what do YOU look for in a conference? How do you determine whether an event is a good fit for you in a professional context?
If it's unpaid, I'm probably going because I was invited by a friend. I know a lot of people who run conferences and if I can help them by coming and giving a presentation, I'm happy to help. Very few speakers at marketing conferences get paid. They really just do it for the exposure value, for their network and to help their friends.
When I go as an attendee, I often have one or two speakers that I really want to see. And I usually hatch some kind of plan to meet them and pitch them some kind of collaboration. Whenever possible, meet and collaborate with speakers! This is one of my best tips for getting the most out of a conference.
3. In particular, content marketing conferences have been making their mark on the marketing landscape. Why might these events be especially valuable from a professional development standpoint?
Well, they're filled with content creators, which makes them special. Ever heard of the 1% rule? One percent of people actually make the internet. These are the bloggers, writers, editors and journalists.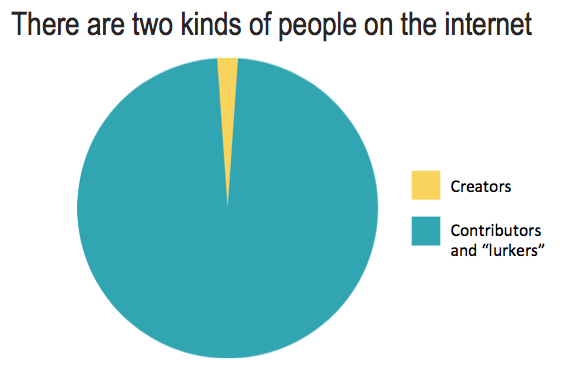 If you're interested in PR, social media or search engine rankings, these are the people you're looking for. And content marketing events are filled with them. It's not as if meeting content creators will magically grow your brand. But if you understand how to network and collaborate with them, it can do wonders for you and your brand in the long run.
Content creators mention, share and link to people. These are the actions that create long-term, durable benefits for a brand. Companies that understand this have jumped into content strategy and influencer marketing with both feet.
4. How have marketing conferences changed over time? Are they still the same at their core or have they completely evolved?
The entertainment value has been on the rise. Here are a few things I've seen and done at marketing conferences:
Marching bands at 8 am
Zip line between buildings over the Las Vegas strip
Attended actual concerts at after parties
Live, human-sized foosball
Played Hollywood Squares with marketing trivia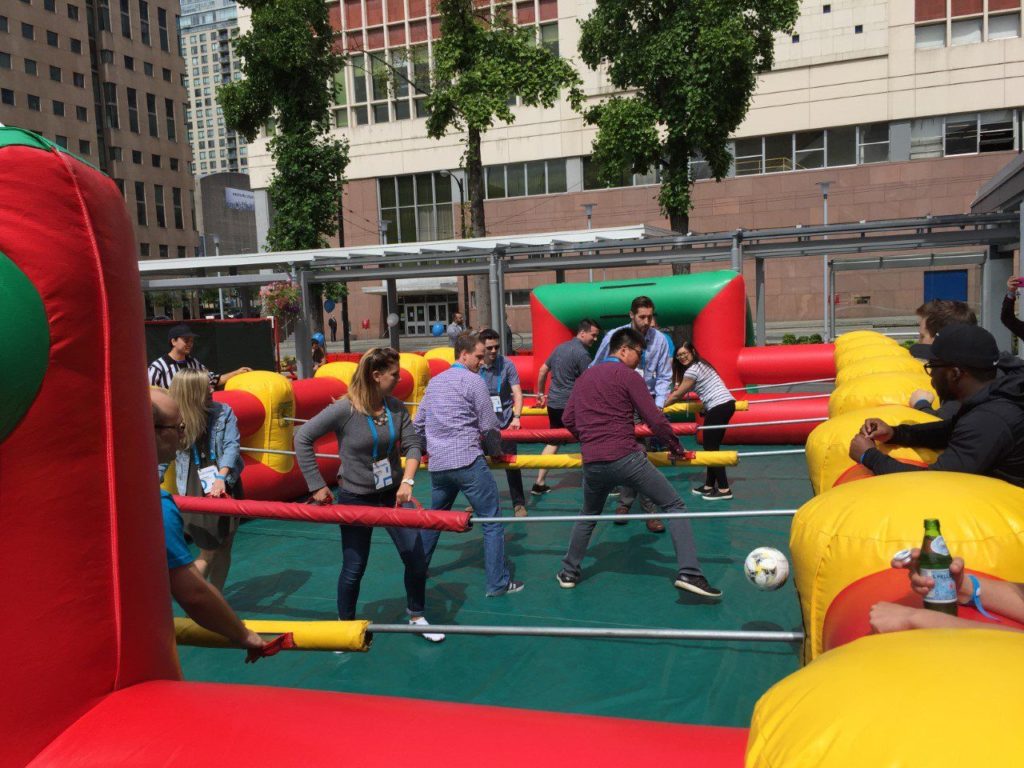 It's getting pretty intense. As attendance grows, organizers are doing more to keep things fun. Production and entertainment value are on the rise! 
5. What are some of your favorite conferences and why? 
Well, I should say that our own little conference, Content Jam, is my favorite. But it's small potatoes compared to the big ones. Of course, I love Content Marketing World. There are just so many friends there. I'm also a big fan of the CTA Conference organized by Unbounce. Really impressive. Great content, great people. So fun.
Just look at the size of that screen!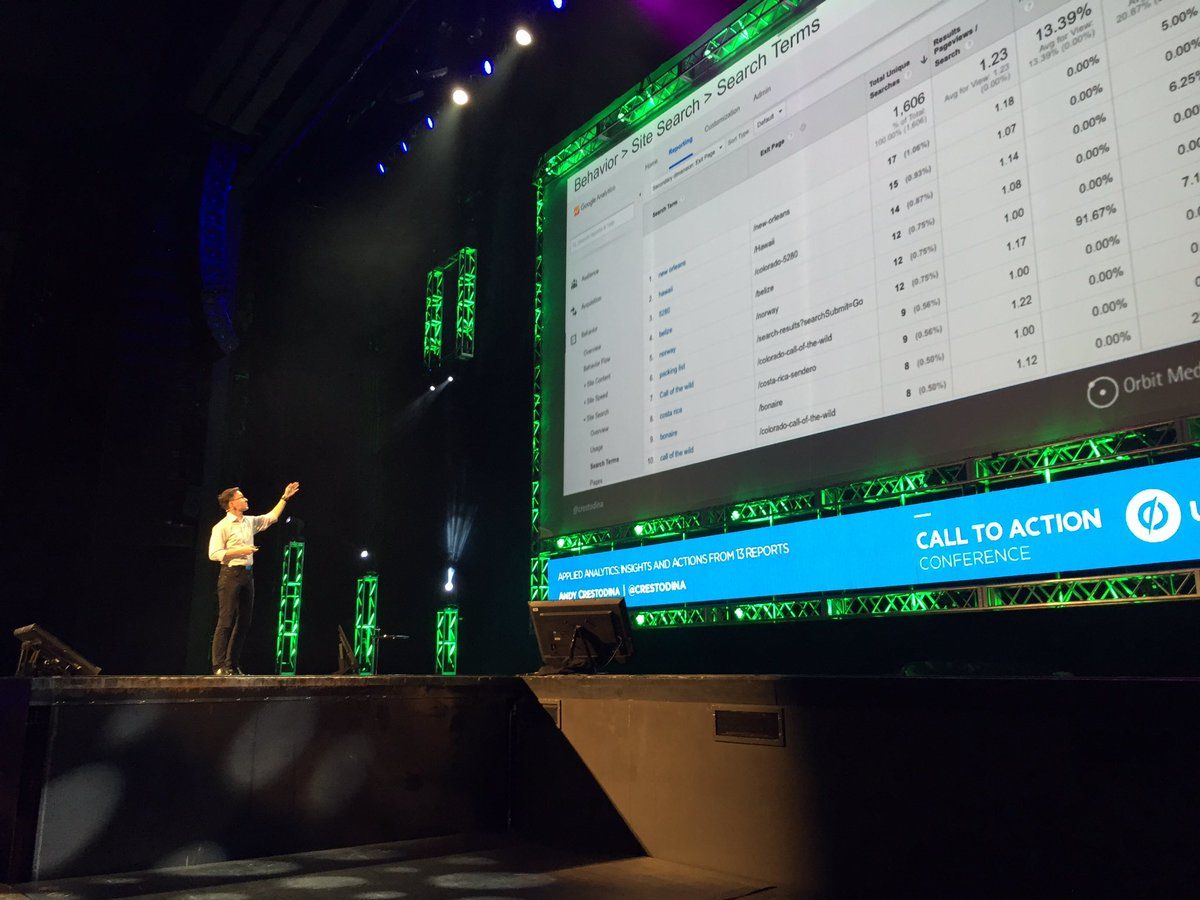 ---
There's a wide range of events that you can attend, but it really depends on what you're hoping to gain. In 2015, for example, we attended Social Tools Summit in San Francisco, which was smaller but had an audience that would be interested in PostBeyond. We also attended Web Summit (which is HUGE), but with the intention of learning from other successful startups. Our strategy for content, our agenda, and our live coverage were all centered on helping us accomplish these goals.
So it isn't as simple as buying a ticket and attending some presentations. I recommend connecting with speakers and fellow attendees as much as possible beforehand and making a detailed schedule of one-on-one meetings, keynotes, networking events. You may not be able to squeeze in every single session, but some of the relationships you build may turn out to be more beneficial in the long run.