What Makes an Influential Employee Advocate?
Your employees are an untapped resource and a very powerful way to amplify your company's message on social media.
Collectively, your employees can generate higher reach and engagement with their personal social media accounts and networks than your branded channels combined.
With the right employee advocacy strategy, your team can amplify your message and increase brand awareness.
Yet, not every employee knows what to do or how to get involved on social media. This leaves room for employees to develop proper social media etiquette.
Social-savvy employees experience having a stronger personal brand, developing thought leadership, and more conversations with their connections.
Their collective efforts as brand ambassadors also impact their company.
We analyzed over 36,500 users across our customers' employee advocacy programs to figure out what makes a super social rockstar. In our analysis, we uncovered what separates the top 50 users from the rest.
After looking at total interactions such as shares, comments and clicks as well as sharing behavior such as editing posts, frequency and device usage and to top it off, social media presence – here's what they uncovered.
What the top-performing 50 advocates do differently.
How do top-performing advocates use social media.
The optimal sharing behaviors.
How does having an employee advocacy tool or platform make sharing easy?
How users can maximize their performance.
Where Are the Top 50 Users?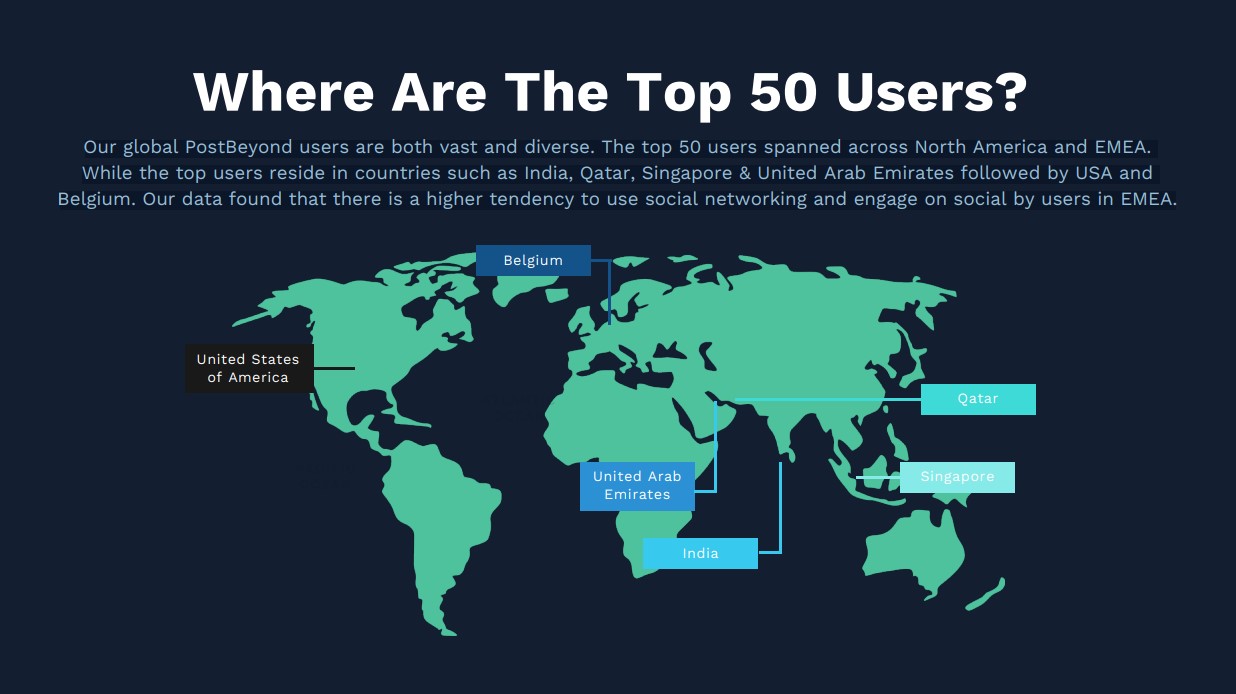 Our global PostBeyond users are both vast and diverse. The top 50 users spanned across North America and Europe, Middle East and Africa (EMEA).
While the top users reside in countries such as India, Qatar, Singapore & United Arab Emirates followed by USA and Belgium.
Our data found that there is a higher tendency to use social networking and engage on social by users in EMEA.
Does Age Matter?
According to Hootsuite in 2020, 61% of LinkedIn users are between 25 and 34 years old.
Whereas out of PostBeyond's Top 50 users, 72% were over the age of 40.
Engagement is the Name of The Game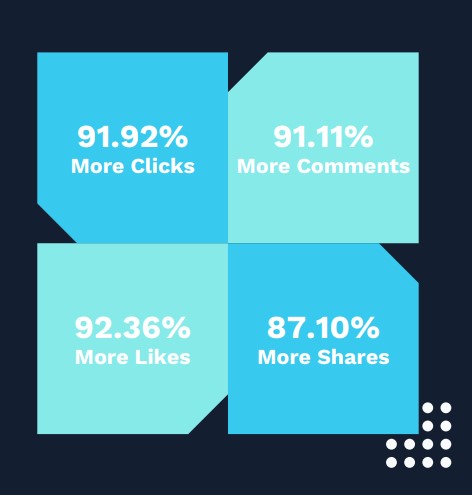 The top 50 users understand that engagement is the most important aspect of social media.
Engagement level and interactions on posts were a lot higher for employees that shared content, engaged their connections, and started conversations on posts.
The top 50 users saw 92.17% more interactions but received 33.81% more interactions per post.
A Habit of Sharing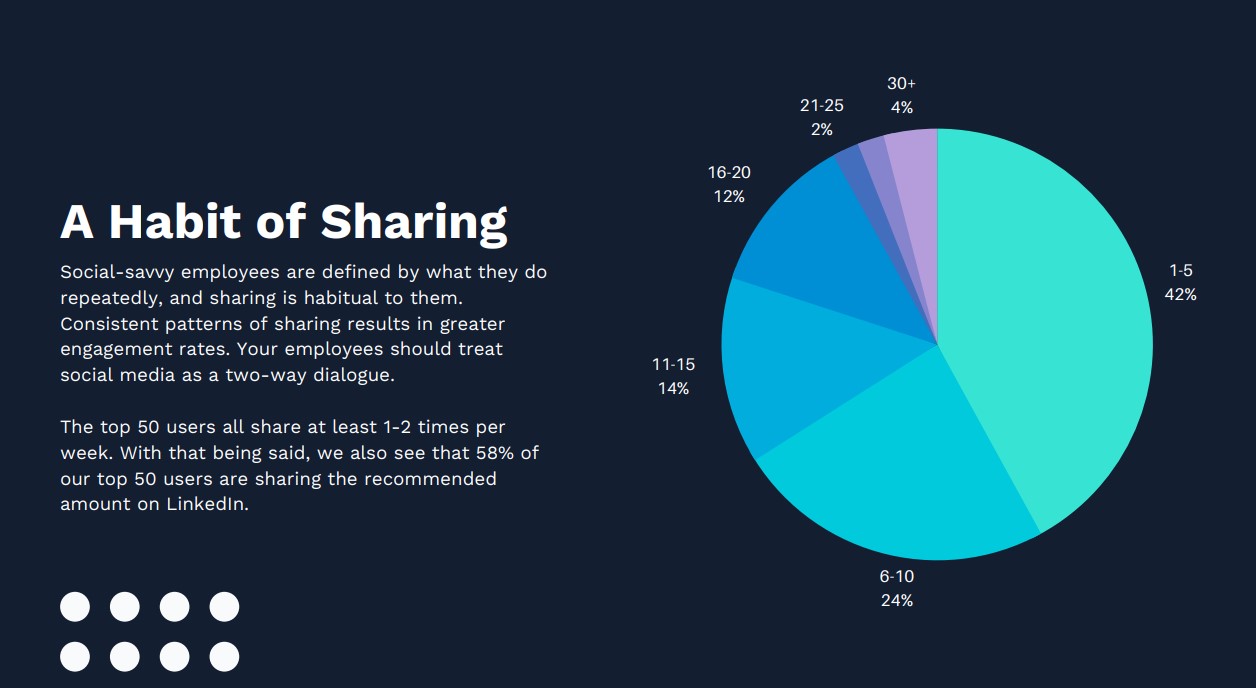 Social-savvy employees are defined by what they do repeatedly, and sharing is habitual to them. Consistent patterns of sharing results in greater engagement rates.
Your employees should treat social media as a two-way dialogue. The top 50 users all share at least 1-2 times per week. With that being said, we also see that 58% of our top 50 users are sharing the recommended amount on LinkedIn.
Is There Such a Thing as Oversharing?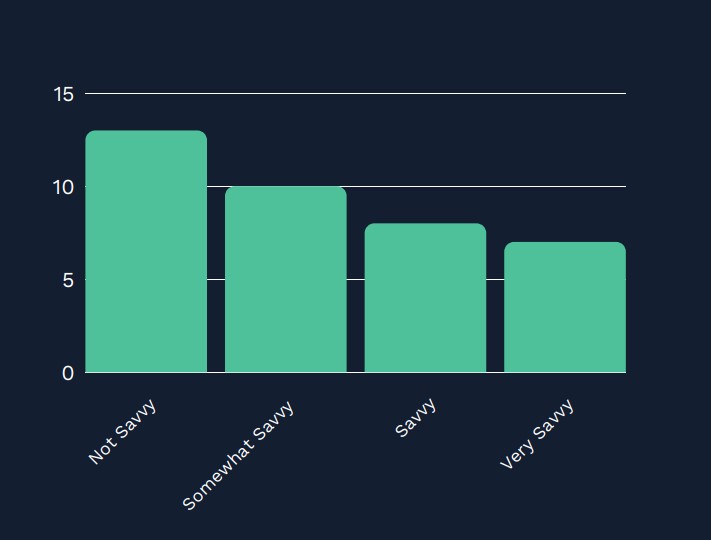 Sometimes enthusiastic employees can come off as spammy on social media. So, there's certainly a perfect medium for the number of employee posts to share.
From our data, we've found a correlation between how social savvy the user is and the number of posts they share per week.
Non-savvy social users share an average of 12+ posts per week while our top 50 users share an average of 7 or less posts per week.
Where Are They Sharing?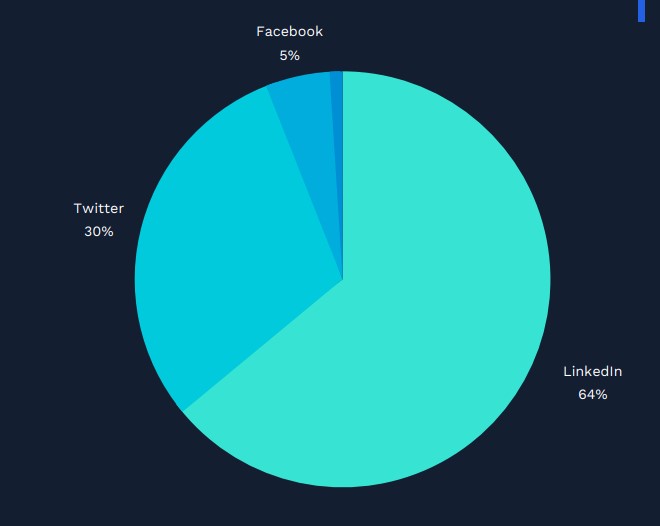 According to LinkedIn, there are nearly 700 million active users in 2020. By now, most of us have used LinkedIn to connect with industry peers, post content and look for jobs.
Not surprising that 64% of posts were shared to LinkedIn since it is the most important social network for professionals. This is followed by Twitter (30%) and Facebook (5%).
Device Agnostic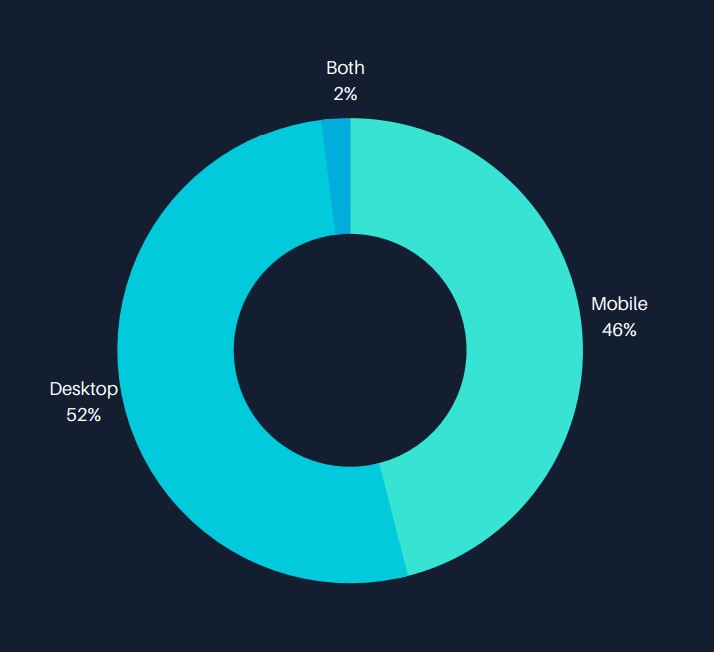 Whether it's desktop or mobile – the device does not define how often they share.
The top-performing users tend to gravitate towards the device they are most comfortable with.
The data tells us that 52% of users share content predominantly from their desktop while 46% predominantly share from their mobile device. Only 2% of employees shared using both devices.
Recommendations for Empowering Social Employees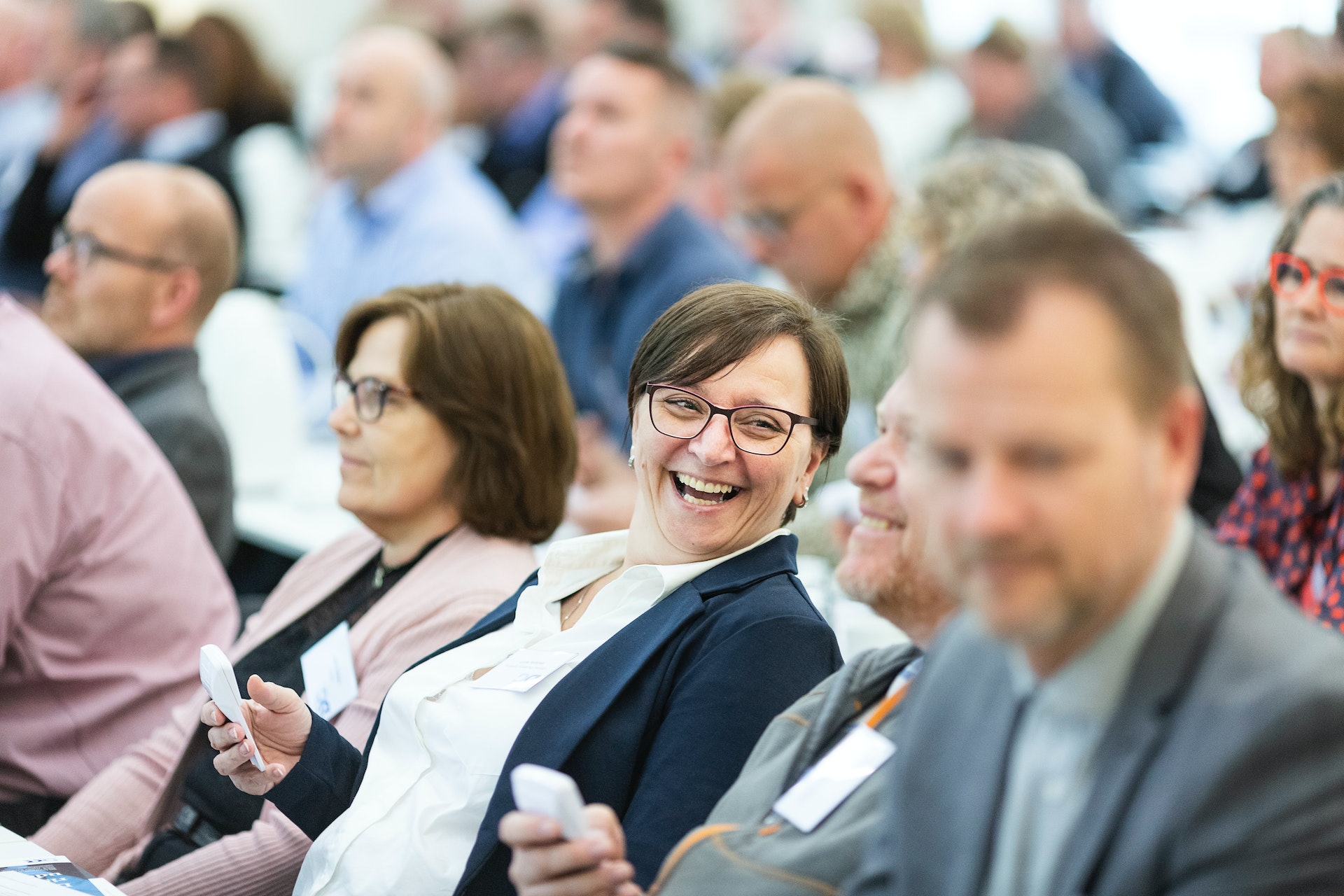 We asked PostBeyond's top 50 users to get their advice on how to build a social presence. Here's what they recommended:
Build a Strong Network
Help your employees understand how to build a vast social network on LinkedIn. It's not about the quantity of connections, instead focus on building meaningful connections with relevant peers in your industry.
Share Content Consistently
Create a habit of consistently sharing content. Building a social media presence and personal brand is like Rome, it wasn't built in a time. Take your time to follow a routine and consistently use social media in your daily practice for consuming and sharing content.
Engage Your Connections
Your employees' social network is an untapped audience. Enable your employees with the right resources, content and tools to engage connections. Whether it's commenting or liking a post or posing a question to an audience – the key is to add value to each interaction.
Next Steps
So what does it take to nurture influential employee advocates?
When building an employee advocacy program, you'll need to think about boosting employee engagement, training team members on LinkedIn and other platforms, and much more.
Use our comprehensive guide to employee advocacy to learn everything you need to know to mobilize your employees as your brand advocates.