The Definitive Guide to Employer Branding
Everything you need to know when establishing and growing your employer brand.
↓
What is Employer Branding?
What is Employer Branding? Employer Brand is defined as the attributes and value associated with a company as a place to work.
Put another way, when someone is applying for a job or looking to partner with an organization, what's the first thing they'll likely do? According to research by LinkedIn, more than 75% of those job seekers will Google you. They will also look up an organization on Twitter, Instagram, Facebook, LinkedIn, and other social networks.
Potential employees (especially top talent) and customers will want to know about a company's reputation and brand image before even contacting the organization. It's the online job seeker or prospect's version of due diligence. And it's up to you to make sure they like what they find. This is employer branding in a nutshell.
We will go into more detail below, but here are the main benefits of employer branding:
Improved Recruiting
Higher Retention Rates
More Productive Employees
Happy Employee Advocates
Brand Differentiation
Why is it Important
There are many reasons to maintain a strong employer brand. Companies with bad reputations not only struggle to attract candidates, but they also struggle to retain employees. A strong employment brand can decrease the cost per hire by 43% and even decrease the likelihood that new hires will leave their new company within the first six months by 40%. This stability and strong messaging in the public is also important when attracting and retaining customers. Because employer branding (or lack thereof) affects a business's bottom line in a variety of ways, it's an essential piece to the marketing puzzle successful organizations need to invest in.
Employer Branding Statistics
Here are 45 stats every marketer and HR manager should know:
Employer Branding & Human Resources
Companies that take the time and effort to work on their employer brand are 130% more likely to see an increase in overall employee engagement.
39% of companies feel employer branding is a long-lasting trend that requires focused programs.
72.8% of companies are struggling to attract top talent as their most qualified candidates are often already employed and/or not actively looking for opportunities.
86% of Human Resources professionals feel that recruitment strategies are becoming similar to brand marketing strategies.
According to a study by Jobvite, most recruiters feel the best medium for growing an employer brand is social media (47%), followed by company website (21%) and marketing and advertising (12%).
76% of companies choose social media as their preferred way to communicate employer branding messages.
By 2020, companies believe that social media marketing will be the top requested HR skill.
Currently, half of all employee referrals are sourced through social media. This has lead to the vast majority (9/10) of companies using social media in some way to attract, source and engage talent and/or showcase their brand.
While making sure your company reviews are positive, 68% of consumerswill only trust reviews if they see both positive and negative reviews.
Half of those surveyed said they would leave an online negative review if they had a bad experience with a company.
Only 57% of organizations say that have an employment branding strategy.
Recruiters who represent a company with a strong employer brand are twice as likely to receive responses from candidates.
Strong employer brands drive 2x the amount of applicants per job compared to those who do not.
80% of talent leaders feel employer branding significantly impacts their ability to hire top tier talent.
Employer Branding & Candidate Experience
If an applicant has a negative experience with your brand, 64% will tell their friends and family.
Another 27% would go further and actively discourage people from engaging with that brand.
When researching a potential company, 14% of candidates stated the most influential branded material was the company's values, followed by CSR (13.8%) and awards (12.7%). This is especially true amongst Millennials and Gen Z who places a greater weight factor on brand values and company culture.
And this shows, with 88% of Millennials stating that their values aligning to the company culture is important in order for the position to be a good fit.
When searching for a position, the average job seeker will review 18 different resources before applying.
Three-quarters of job candidates spend over an hour researching a company before applying for a role.
Over half of candidates have abandoned their applications after finding negative reviews online. On the other hand, only 45% of employers monitorand address those reviews.
The number one struggle for candidates is not knowing what it's like to work at a company and what their culture is truly about.
There is a disconnect between brands and job seeker expectations; 80% of job seekers say would not re-apply to a company if they weren't notified during their original application process. Only 61% of employers said they notified both successful and unsuccessful candidates.
Job seekers recently rated social networks as the most useful resource compared to job boards, ads, employee referrals, recruiting agencies, and recruiting events when looking for a position.
Over half of job applicants are willing to take a smaller paycheck if they can get the opportunity to work for a well-known company with a strong employer brand.
The average job seeker will read six reviews before forming an opinion of a company.
62% of job seekers visit company social media channels to evaluate their employer brand.
79% of job applicants use social media when searching for a job. This increases up to 86% for those in the first 10 years of their career.
56% of top talent rated a company's reputation as 'a great place to work' as the deciding factor when considering if they would apply for a job.
If a company has a bad reputation, 69% of applicants will not take a job offered to them, even if they were unemployed.
Employer Branding & ROI
Improving your employer brand can decrease the cost of hire by 50% and can increase retention by 28%.
When it comes to reviewing the company and discussing work culture, the voice of your employees is 3x more credible than your CEO's.
According to the Harvard Business Review, a company with 10,000+ employees could spend as much as $7.6 million USD in additional wages to counteract their poor reputation in the marketplace.
Investing money in an employer brand is beneficial for business revenue. Companies with a strong employer brand see, on average, a 43% decrease in cost per hire as it's easier to attract talent with a well known attractive employer brand.
On average, a large organization spends $129,000 to $335,900 USD on employer branding initiatives.
More than two-thirds (67%) of employers believe retention rates would be higher if candidates had a clearer picture of what to expect about working at the company before taking the job.
84% would consider leaving their current company if they were offered a job at a company with an excellent reputation.
Strong employer branding can increase your stock prices by 36%.
Benefits
As previously mentioned, there are many benefits of improving and maintaining a strong employer brand. Here we break down the top five those with strong brand reputations enjoy:
Improved Recruiting
The majority of job applicants use social media in their job search to research and conduct due diligence on a company's reputation. Those with strong employers brands attract more job applicants and have an easier time landing top talent. Strong employer branding turns recruitment strategies from push to pull.
Higher Retention Rates
When employees are aligned with their organization there is much less turnover. According to Weber Shandwick, 77% of employees are very likely to continue to work for their employer in the next year if they have strong alignment vs. 64% for those employees who are not.
More Productive Employees
Increasing employee engagement investments by 10% can increase profits by $2,400/employee, per year. Employees who are connected to their organization are 54% more likely to put in more effort into their job than is required. Those who align with the employer brand, believe in their company and make more of an effort to ensure its success.
Happy Advocates
Employees who are 'bought-in' are more likely to encourage others to buy their company's products or services and twice as likely to post or share praise about their employer on social media. Happy employees sharing praise and products through their social media not only amplifies the brand message but also generates sales leads. According to IBM, when a lead is generated through advocacy that lead is 7X more likely to close compared to other lead gen tactics. 
Brand Differentiation
People want to work with brands they can trust and know are dependable. Most customers don't purchase just a product or service; they purchase a brand. Patagonia and Starbucks are examples of companies who invest a lot in their employer brand and subsequently their employees. A strong and clear employer brand helps create differentiation in the marketplace and gives their organization a competitive advantage.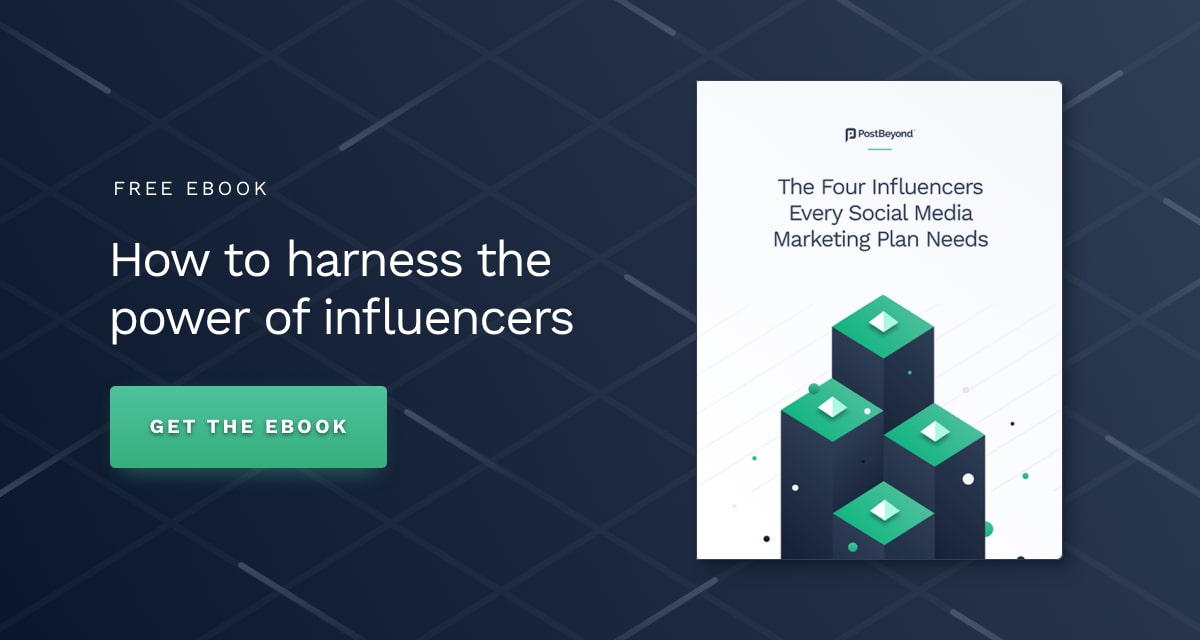 Best Practices
When developing a successful employer brand there are some essential best practices to follow
Lead with a Purpose
Organizations with a clear and defined mission and vision statement have an easier time creating strong employer branding and attract those in the market who align with their views. Employees are much more likely to stay in corporations who
Provide them with the training and resources needed to do well at their job
Treat them fairly regardless of race, gender, age, or sexual orientation
Have a purpose and make a positive contribution to the world, market or their industry
Showcase Company Values
Employees are much more likely to agree that their leadership team is strong if they follow and align with the organization's vision and values. Creating and showcasing company values are essential for creating a strong work culture and attracting like-minded employees. A strong work culture helps instill both internal and external trust and solidify an employer brand. Living by company values creates proof that can be leveraged as content to further promote the employer brand.
Develop a Clear Strategy
Employment branding without an employer branding strategy is doomed to fail. As with all other marketing, PR, and communications initiatives key objectives, strategies, goals, and KPIs should be set and measured. A strong employer brand should result in stronger social recruitment practices and better quality applicants, but how will this be measured and tracked? Before launching any formalized program attention should be paid to goal setting and attribution tracking.
Monitor Reputation
When establishing or further defining employer branding, it's imperative to first understand a brand's current reputation in the marketplace. This can be done through social listening and monitoring review sites. Companies must also look within to make sure the view employees' hold aligns with the market and the company's brand image. A brand must align its employer brand internally before attempting to make changes externally.
Address Branding Gaps
In addition to monitoring a company's reputation, it is also important to conduct regular assessments to make sure there are no gaps in the employer brand. Training new hires, conducting employee surveys and exit interviews all help to ensure employees have a strong understanding of the employment brand and if there is any misalignment it can be diagnosed quickly. A survey conducted by Weber Shandwick found only 19% of 2,000 surveyed felt that their experience in the workplace accurately matched what was being promoted publically. 
Involve Employees
Keeping a company's intranet and social advocacy platform updated regularly with photos, videos or company updates. It is extremely important to keep updated on what is happening within the organization as employees who feel involved generally also feel more committed to the organization and its success. Employees can also add authenticity to an employer brand as messages created or disseminated directly from employees are more likely to be seen as credible in the market. 70% of adults online reported trusting recommendations from friends and family, but only 15% trusted companies' social media posts.
Employer Branding & Social Media
With the rise of social media, companies now have the opportunity to display their culture more authentically than ever before. Social media's purpose is to create authentic social interactions which makes it the perfect medium for displaying and elevating a company's employer brand. After all, 59% of employees say they selected their current workplace at least in part because of that workplace's social media presence.
The two main benefits of showcasing an employer brand on social media are social recruitment and social advocacy.
Social Recruitment
Today, more than 70% of employers use social media to locate, communicate with, and screen potential hires. On the other side of the coin, 86% of all job applicants use social media for their job searches. This makes social networking sites one of the best ways for would-be employers to ensure they're speaking directly to their target and ideal feature employees. Social recruitment has some unique features that allow this medium to recruit faster, cheaper and better-aligned candidates than traditional methods:
Connect with ideal candidates who may not be actively looking
Create more engaging and authentic messaging
Provide job seekers with an insider look into company culture and values
Help to control costs associated with ad spend and job posting sites (cost per hire, response time, etc.)
What's more, companies with ongoing employee engagement programs achieve a 26% greater year-over-year increase in annual company revenue, as compared to those companies without these programs.
Social Media Advocacy
Very few people who hate their employer would ever encourage their social networks to join that organization. Because employer branded messages shared by employees are seen as more authentic and trustworthy, people are generally more receptive to these posts. 
In addition to generating employer branding messages with more impressions and engagement, social media employee advocacy is also beneficial for employees. Offering rewards or compensation for social referrals and shares encourages employees to participate and by participating it helps to get them more involved in the organization and become future champions of the employer brand.
Examples of Employer Branding
Brands like Starbucks have looked internally to their own employees to help them add credibility to their employment brand and source talent. Allowing employees to share branded content on social media gives a candidate a first-hand view of life as a Starbucks employee and the company's culture. Starbucks is leveraging social media and UGC (user generated content) to showcase their employee experience. This helps them showcase their employer brand in an authentic engaging way while controlling costs. Their Marketing and HR department work together closely to create a strong employer brand and disseminate those messages out to the public.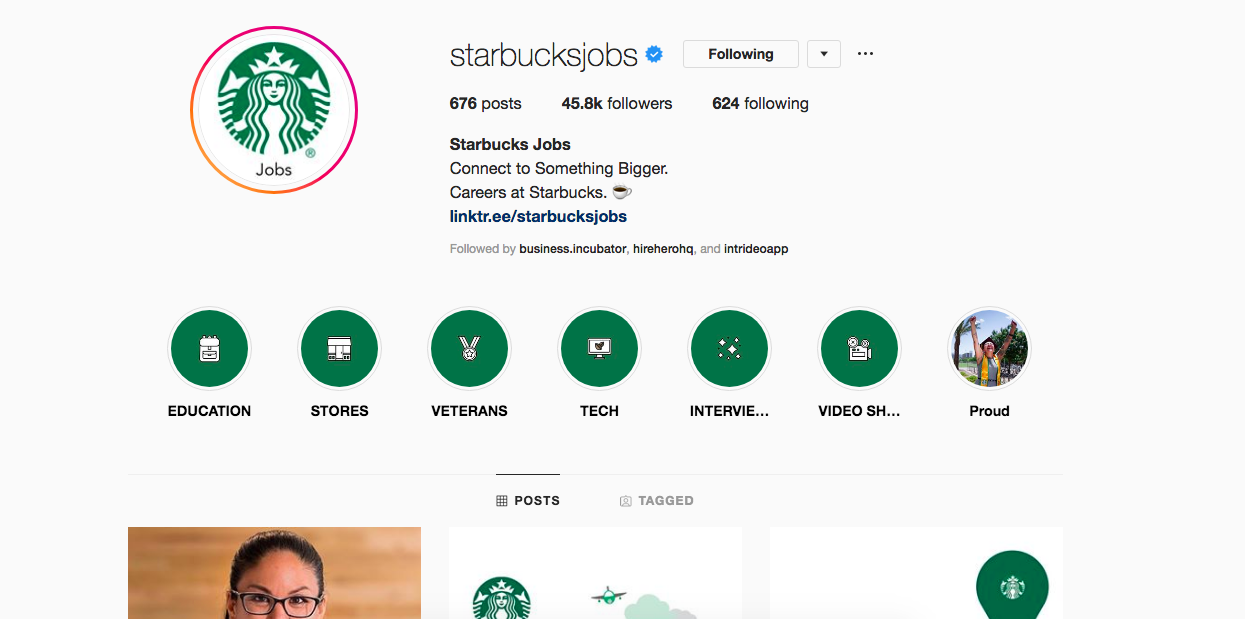 In 2015, networking giant Cisco Systems decided to put a considerable amount of effort into building a more authentic employer brand. "We stopped posting like we were a 70K+ person company, and…started posting like we were 70K+ people working for the company," explained Carmen Collins, who runs social media for Cisco's talent brand. Today their employee voice is at the front of the company's blog, Life at Cisco, its careers site, and their social channels. The company regularly let their employees take over their Snapchat to give a raw view of the company culture. This tactic resulted in a 600% follower increase week over week after launch.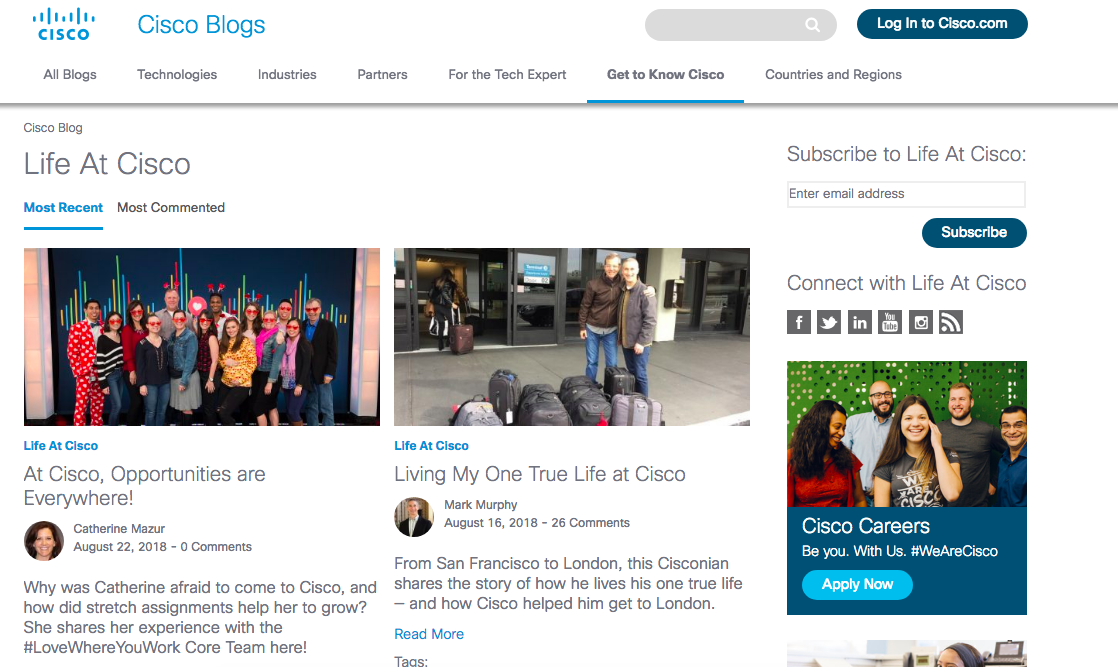 Employer Branding Activities
"69% of applicants will not take a job, even if they are currently unemployed if the company has a bad reputation," according to recent Glassdoor research. By creating a strong employer brand and controlling its image, marketers can help to ensure potential employees and customers see the types of content that align with the company vision. Here are the key activities that need to take place in order to ensure an employer brand is cohesive.
Vision and Mission Onboarding
Ensure that employees both new and legacy know the organization's mission and values. According to the survey by Weber Shandwick, aligned organizations are those where employees strongly agreed their employer had a clear code of conduct, communicated their vision and goals effectively, and kept employees informed. For strong employer branding, in the market, everyone needs to be on the same page this helps to mitigate mixed messages and keep current employees more engaged.
Feedback Surveys
In order to make sure goals are communicated effectively, it is critical to create an employee-employer feedback loop. Sending out feedback surveys on various initiatives, goals, and events within the company is a good way to spot areas that need improvement and areas where the company excels, which can also be promoted on social to help solidify the employer brand.
Employment Advocacy Programs
As was mentioned above, promoting company values and what the company does well is key to attracting top talent. Creating a company branded social media pages is a great first step, but it's limited. Creating an employee advocacy program and leveraging the reach of employee's networks is essential in spreading the employer branded messages. Messages reach 561% further and get 7x the engagement when coming from an employee because there is an initiate sense of credibility employees add that a branded channel just cannot compete with.
Get Transparent
Great companies have plenty to offer employees, but it's naive to assume everyone else knows that, too:
Creating internal newsletters showcasing what is happening within all the different departments helps keep the whole organization aligned. Other ways to increase transparency include:
Hosting monthly townhalls builds a sense of trust and security within an organization
Creating a jobs page and listing not only the open positions but also salary ranges, benefits and other job perks help to showcase the company as well as the position.
All of these internal communications activities pay dividends when building an employer brand. For example, the number of employee referrals is a good indicator of the internal perspective of the employer brand because employees who enjoy where they work they would also encourage others to join.
Conclusion
Strong employer branding is ultimately about developing a strong company culture and communicating authentically and consistency in the market about the organization's employee experience. Those who do will have an easier time with recruitment, more engagement, stronger employee advocacy, and better retention.
---

Turn your employees into advocates
Create, distribute and share content with PostBeyond