Heidi Cohen drew from her extensive background in marketing to deliver a highly anticipated workshop How to Create Quality Blog Posts Quickly and Consistently at Social Media Marketing World.
Before assuming her position as President at Riverside Marketing Strategies, she held multiple leadership roles in marketing for globally-renowned brands. As an authority in the content marketing space, she is the Chief Content Officer of Heidi Cohen's Actionable Marketing Blog, a popular resource for strategies, tactics and tips related to modern-day marketing challenges. And as if that doesn't keep her busy enough, she has taught graduate-level marketing courses at NYU, Rutgers and CUNY-Hunter College.
We had the opportunity to ask Heidi a few questions about her thoughts on the state of content marketing. Take a look below!
Q: What do you see as the biggest challenge facing content marketing in this day and age?
Attracting reader attention that supports building an engaged audience is significantly more difficult.
You need quality content your target audience (including prospects, customers, influencers and followers) actively needs and wants because your content must be contextually relevant. Make your content available in the form and through the device your audience chooses to use when they want it.
Q: Content saturation is a growing problem for content creators. What tips would you suggest for increasing visibility in a high volume environment?
Content marketers should aim to be in their readers' inner content circle. This reader focus translates to attention as measured in time spent on content.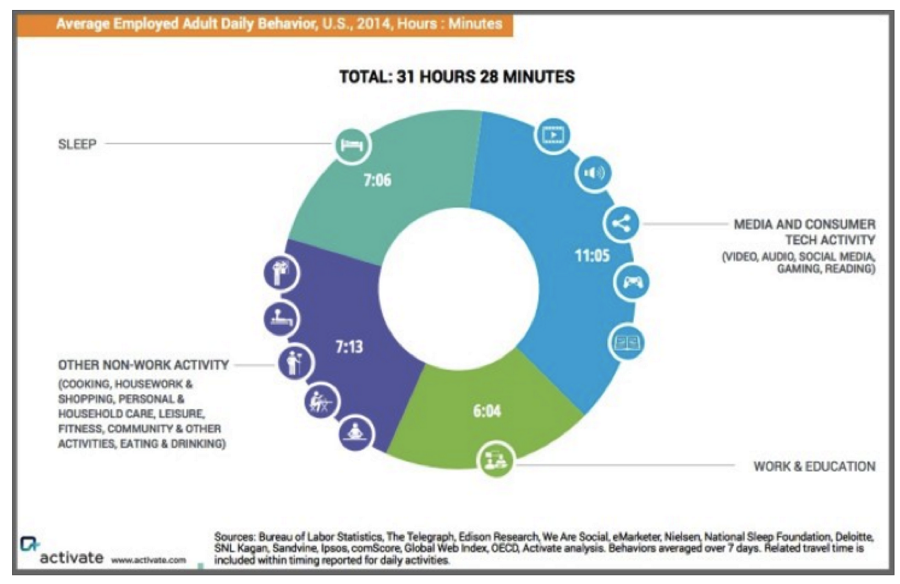 Here are 4 Actionable Content Marketing Tips:
1. Improve your content quality.
Skip the homogenized content — it's empty information calories.

2. Make your content contextually relevant.
Consider your potential reader's needs, device and location.
3. Extend your content promotion and update existing content to maximize your investment.
Have a well-developed content repromotion plan.
4. Tap into the sharing economy through the use of content uberization.
Use platforms like LinkedIn Publishing, Medium and long-form content on Facebook. Leverage their audience and reach butdon't create duplicate content!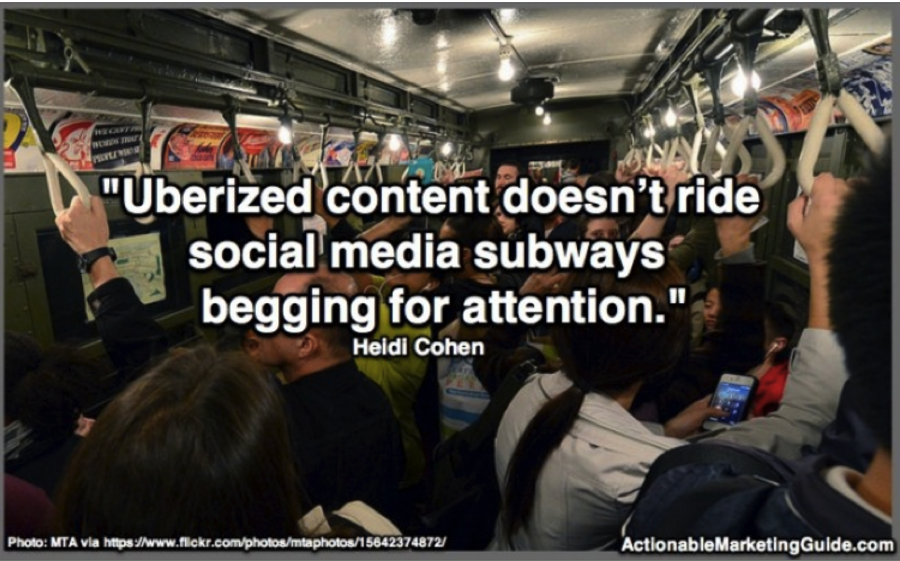 Q: You are leading a workshop at Social Media Marketing World on how to write quality blog posts efficiently. What has informed your own strategy for doing so through your past experience?
From the outside, readers think I came from nowhere and started writing my Actionable Marketing Guide blog in 2010. However, this isn't reality.
My family owned a small hyper-local weekly newspaper. As a result, I learned the media business from the inside in high school.
Since I always wanted to write the great American novel, I spent 5 years studying creative writing in classes after work in New York City and at summer programs including the University of Iowa Writer's Program and The Fine Arts Work Center in Provincetown. This allowed me to study the craft with Pulitzer Prize-Winning authors like Michael Cunningham.
I spent 10+ years teaching graduate marketing at NYU, CUNY/Hunter and Rutgers University. This taught me to break complex marketing concepts into bite-size chunks.
As a paid journalist, I wrote ClickZ's "Actionable Analysis" column from 2004 until 2012. This column was a testbed for discovering a writing format that yielded measurable results and at least one of my columns was in ClickZ's Top 10 most viewed columns every year.
Q: What has been the most important lesson you've learned in your career in content marketing?
Content marketing isn't an end or a business goal. As a part of the corporate team, marketing builds a company's assets that contribute to its balance sheet. (Like your brand, it's part of good will. Each piece of content is a building block in your thought leadership that attracts an audience and develops a house file.
Your marketing must drive qualified leads and sales. Think beyond short-term sales to build relationships with customers and end-users or else, this will be your last sale to that customer.
More broadly, content marketers must adapt to the dynamic environment. As content marketing grows up, nimble marketers will evolve towards contextual marketing.
Q: What is on its way out in the world of content marketing? What no longer works?
The era of "Once and Done Content" is over!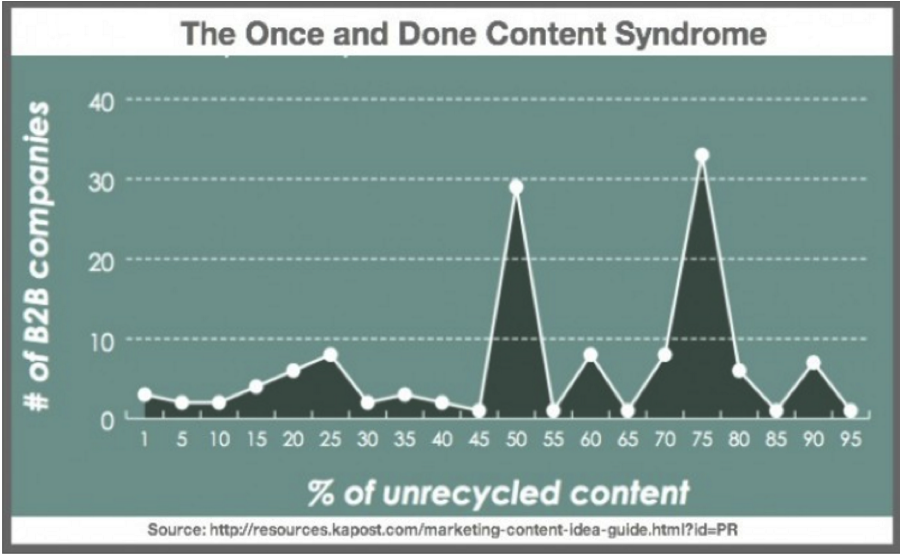 With the maturing of content marketing, businesses must show a measurable return on every dollar invested in content creation, distribution and conversion. This signals the beginning of contextual marketing. Creating short lifespan content can't compete for budget dollars long term.
Content marketers must approach content creation holistically across their organization including blogs, product documentation, customer service, human resources, investor relations and other non-marketing content. In the end, this will enable marketers to maximize the use of non-marketing budgets to create useful information customers need.