The way people find and access information has changed a lot over the years, which has greatly affected marketing and sales. Most organizations still don't know how to communicate properly to their prospects and customers. In order to get a competitive advantage, some companies have adopted a culture of content. Anyone that still hasn't is now behind, and has a lot of catching up to do.
There are clear reasons why you'd want to enable your employees to share content, and why your organization should adopt inbound marketing. Social selling, a hot topic these days, is one of them.
Before we explore this topic further, here are a few stats:
While there are some companies that are still behind, many companies have done a good job of implementing content strategy and inbound marketing in their business.
By producing content regularly, optimizing email captures, and nurturing your database through automation, you make sure that you constantly have a full and active sales funnel.
But what about social selling? What about your employees? How full is their own funnel? What are they doing to help raise awareness and generate leads?
Your Company's Inbound Strategy Is Only Half The Model
So you have an inbound strategy in place. You're creating content, improving SEO, and investing in social media brand channels. Now what? You're done right?
Nope. Although that's a great start, you're missing on your most important asset – your employees.
Just like enabling automation and community management software for your brand, you need to update your systems to include knowledge libraries and infrastructure for your employees to access and share content.
Employees are your best marketing channels, and you need to empower them. It's time to invest in the success of your employees.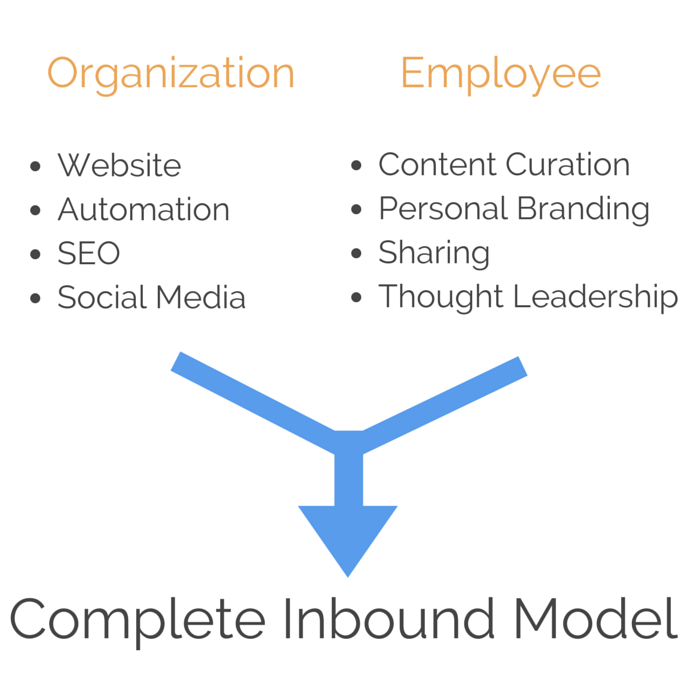 Content Sharing and Buyer Education
In today's world, you're no longer selling. You're helping your prospects buy. There's a huge difference.
Sharing content strategically with your networks and prospects helps educate them. By providing a knowledge library to your team, you're arming them with the right content to help deals move forward.
Buyers might interact with you on several different channels. Even if you sparked interest through a cold call, your prospects might interact with the content you share on Twitter and LinkedIn 10 times before they're ready to respond or buy.
Buyers are smart. Once you've talked to them, they'll educate themselves even further through content.
If they're not part of your brand's inbound funnel, how do you keep up with them? How do you make sure they're nurtured, without constantly sending them annoying emails or cold calls? How do you make sure that they come back to you when they're ready to buy, because you're the thought leader or expert?
Every sales person now has to become an inbound marketer.
Social Selling Isn't About Sales
Social selling as a term shouldn't even exist. It's incredibly misleading.
Nobody is going to close a deal on Twitter. You still need to send emails, join meetings, and make calls in order to close a deal.
But social selling is really about content and inbound marketing at the micro level. You're educating people. You're attracting prospects and making connections BECAUSE of the content you're sharing. You're starting the sales process on social with soft touchpoints before direct contact.
Every individual in your company can be an inbound marketer and generate their own funnel, provided the right infrastructure, processes, and technologies are in place.
So how do you do it? How do you make sure your sales team is constantly nurturing prospects through educational content?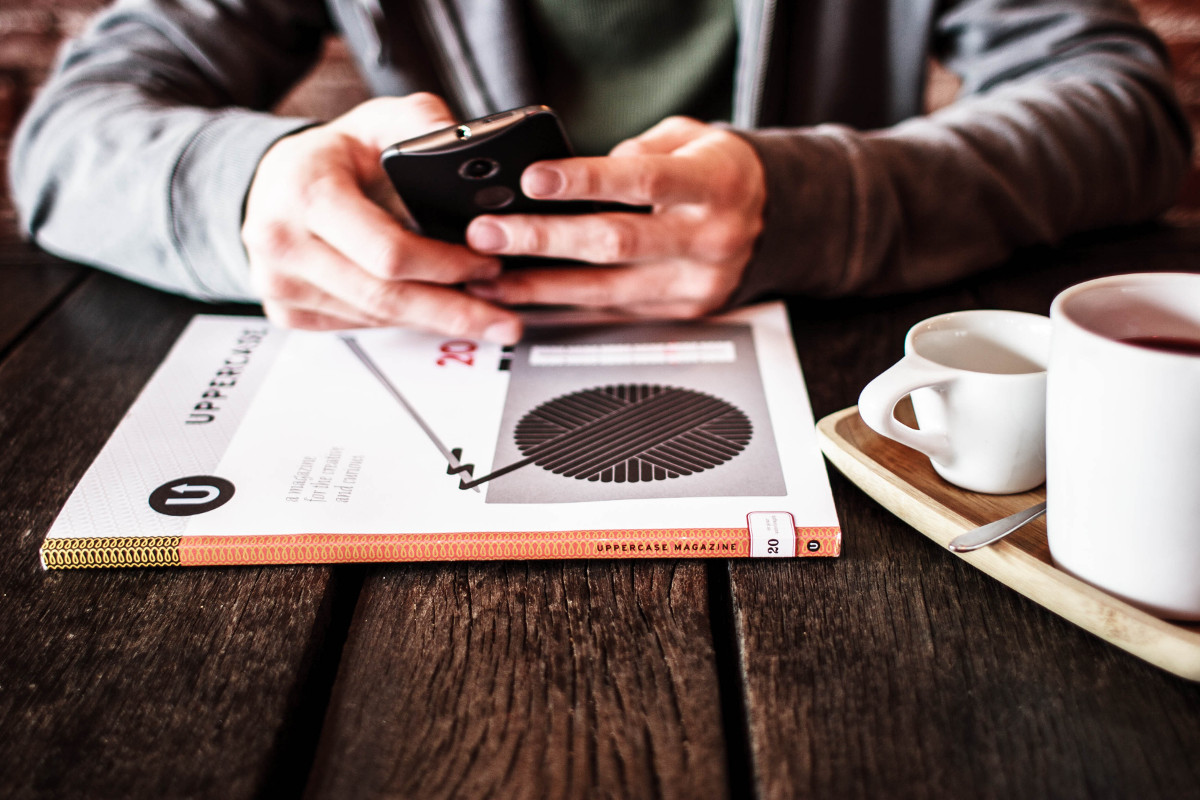 Turning Your Sales Team Into Inbound Marketers
When your sales team responds to conversations on social, it builds rapport. It expands their networks.
Every connection they make through content helps build their thought leadership and keep their funnels active.
So what do you need in order to make this happen?
Infrastructure and Processes: First, you need the right systems in place. How will your team access the right content? How will they be able to share it? Who approves the content? Who creates content? You'll need to think about the different processes involved and get an infrastructure that fits your needs.
Knowledge Library: In order to be able to educate prospects, you first need to educate your team. Your employees will need access to the right content in order to keep prospects interested. You'll need to provide a library full of your own content and industry content so your sales team can share at different stages of a deal.
Help With Personal Brand: Your employees are smart and are experts at what they do, but they might not be inbound marketers and social media savvy. They'll need coaching and training. Having the right technologies in place that helps schedule and share content to their personal networks will make them more comfortable, and will make sure their feeds are always active, building their personal brands.
One of our customers, Allstream, did a great job of implementing PostBeyond with their sales team. They knew their people had the expertise, but they needed to build up the thought leadership of their employees to help generate more awareness and increase leads through social selling.
Just like you would build a set of processes and tools for your brand's inbound marketing strategy, you can do the same with your employees, at scale.
Real Connections Happen Through Employees
Your employees are your best marketers. They're your best recruiters. They're your best sales channel.
Empowering employees to share content to their personal networks helps build up their personal brands and thought leadership, which leads to a stronger professional network.
By using the soft sales approach of social selling, your teams can continuously fill up their funnel with strong prospects.
Listening to the right conversations, proactively sharing content, and referencing past social media conversations in your emails helps build rapport quickly, and moves your deals forward.
This is how business works now. This is how people buy. Nobody likes to be sold to. It's time you update your systems and catch up to a shift that's been happening for years.
One of my good friends, Robert Caruso, always said:
Content leads to conversations. Conversations build relationships. Relationships translate into ROI.
This is what social selling is all about. Are you empowering your employees to connect?
What's your take on social selling? How do you enable social selling within your organization? How do you train your employees at scale for social selling? Please leave a comment below and share with your colleagues!