Do you want to know the secret to social selling on LinkedIn?
Well, it starts by treating LinkedIn as more than just a social network loaded with B2B prospects.
You shouldn't be on LinkedIn if you're only going to prospect and reach out to people hoping to get a demo call. Buyers aren't interested in unsolicited DMs, especially from people they don't know or trust.
Using LinkedIn for sales in a monotonous and mechanical fashion will not help you get more – or better – prospects nor help you close faster.
To succeed in LinkedIn social selling, you have to shift your approach from 'selling' on LinkedIn to providing real value and building real relationships.
In this guide, we'll walk you through how to do social selling on LinkedIn in an effective way:
Social Selling on LinkedIn
Social selling on LinkedIn is the process of using LinkedIn to find prospects, start conversations, deliver value, and build relationships with the ultimate goal of creating sales opportunities.
It's not about finding a prospect, sending a connection request, and then messaging them with a sales pitch. We can safely say that strategy won't get you a demo call. In fact, we'll bet that your prospects have, on average, dozens of such DMs in their inboxes already.
You don't want to be just another connection.
With a solid social selling strategy, you'll be the person that people want to follow on LinkedIn. In fact, you'll even get potential customers reaching out to you. Why? To help them solve problems with your expertise and, where it counts for you, your offerings.
LinkedIn's Social Selling Benefits
The right LinkedIn social selling strategy will help you reach your individual and team KPIs.
LinkedIn found that social selling leaders create 45% more sales opportunities than peers who don't engage in social selling. Social selling leaders are 51% more likely to meet their quotas.
Finally, 78% of social sellers outsell peers who aren't active on social media.
How to Sell on LinkedIn and Get Results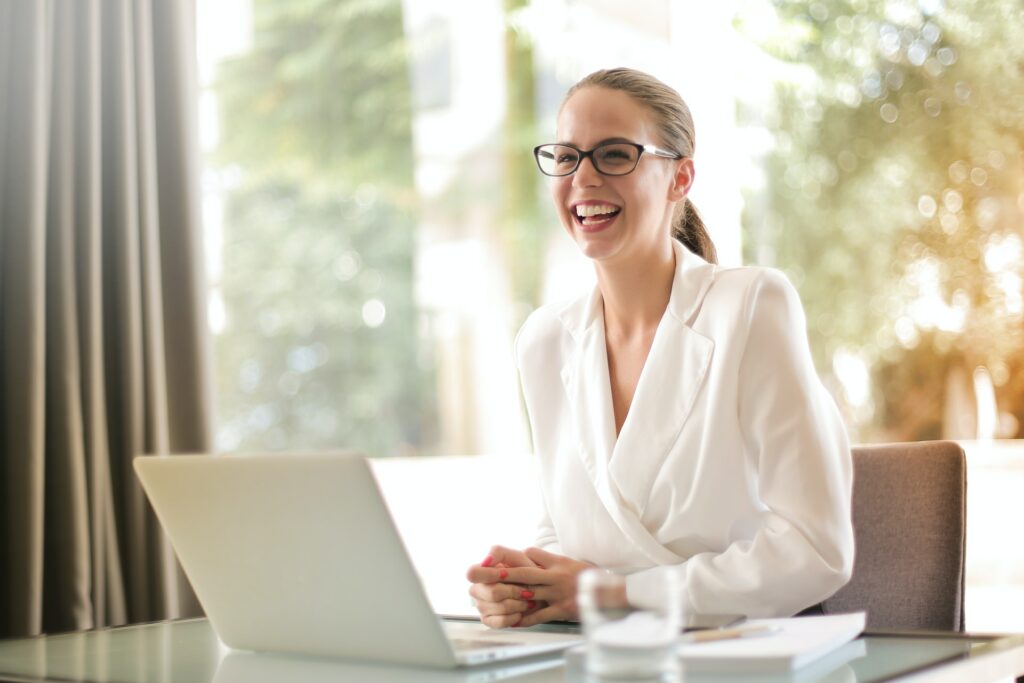 There's definite value in upgrading your LinkedIn social selling skills. Here's how you do it:
1. Tune Your Profile for Selling on LinkedIn
For most of us, our de facto 'LinkedIn personality' is that of a job seeker. It makes sense seeing how we'll generally start with LinkedIn when hunting for our next opportunity.
But for LinkedIn social selling, you'll need to reframe your LinkedIn personality into that of an expert problem solver. Practically, you have to look at each part of your LinkedIn profile from the angle of, "how am I helping?"
LinkedIn Headline
From the top, make it clear that you're here to deliver value and solve problems. Something like, "I help B2B brands drive revenue" is a start, but dig deeper into your industry, target market, etc.
Craft a headline that is both specific and quantifiable. If you can speak to your past experience, then all the better. For example, "I've helped B2C brands 3X their revenue via cross-sells & upsells for 13+ years" or "I help B2B brands reduce marketing ad spend by X% and increase lead generation by 2X in 6 months."
LinkedIn Summary
If you've tailored your LinkedIn headline as a benefit statement or claim, then you need to use your LinkedIn summary as proof.
This is where you'll want to explain (at a high-level) how you've helped your customers drive their revenue growth and/or optimize their spend. You need to be specific with examples and provide quantifiable social proof (like real-world metrics).
Basically, think of what it'll take to get your prospect to read your summary and walk away from it with the idea that you're an expert.
LinkedIn Work History
This is a little tricky. Your job history is supposed to be a reflection of your work experience. So, the successes you document would be in the context of attracting your next employer.
But you can make it 'dual-purpose' in that you can use those to appeal to prospects too. Recall qualities that would resonate with a potential customer.
So, for example, highlight activities like helping prospects get executive/leadership buy-in at their companies, or spending extra time to make sure a prospect knows they're signing up for something that'll work for them. Or call out key metrics, like how you helped clients cut costs.
LinkedIn Profile Photo
According to LinkedIn, profiles with photos are 14 times likelier to get viewed. It'd be a good idea to invest in a professional headshot for yourself and your sales team.
If you can get a professional photo that 'captures' you in an authentic and lived way, then all the better. It's tough to explain this in words, but just think about the LinkedIn profile photos you can remember the most. Try mirroring those.
2. Provide Tangibly Useful and Actionable Content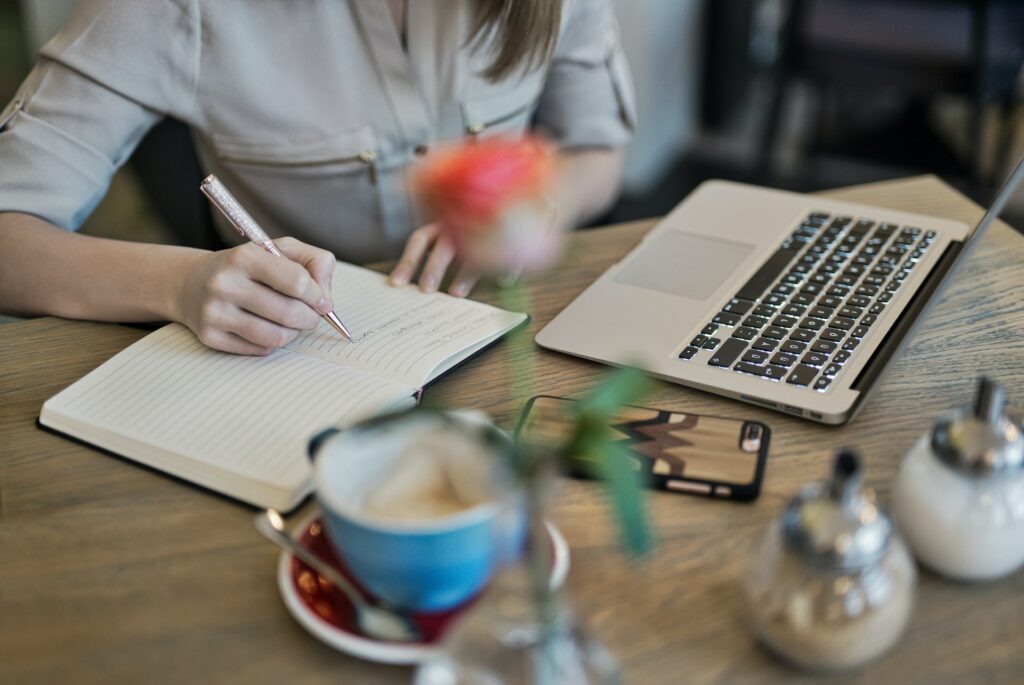 Once you've finetuned your LinkedIn profile, you'll want to focus on your content.
Let's be honest; producing content isn't easy. It takes time, patience, and consistency, especially for social selling.
However, just because it isn't easy, doesn't mean producing LinkedIn content is insurmountable – you can definitely thrive, just remember that it takes time and work.
Start by spending time looking at what your network contacts are talking about:
What problems do they keep bringing up?
What solutions are they talking about?
What keeps them up at night?
What gives them that dopamine rush or sense of satisfaction?
You want to take on topics and ideas that touch across all those questions. That way, you'll provide content your audience is actually interested in and will want to respond to.
Bonus points if you produce content that people can act on. So, for example, creating a list of tips for a commonly-used tool or software suite. Or hidden tricks or a cheat sheet for a major tool used in your target industry or among your target buyers.
Resources on Creating LinkedIn Content:
3. Connect to Build a Relationship, Not Get a Sale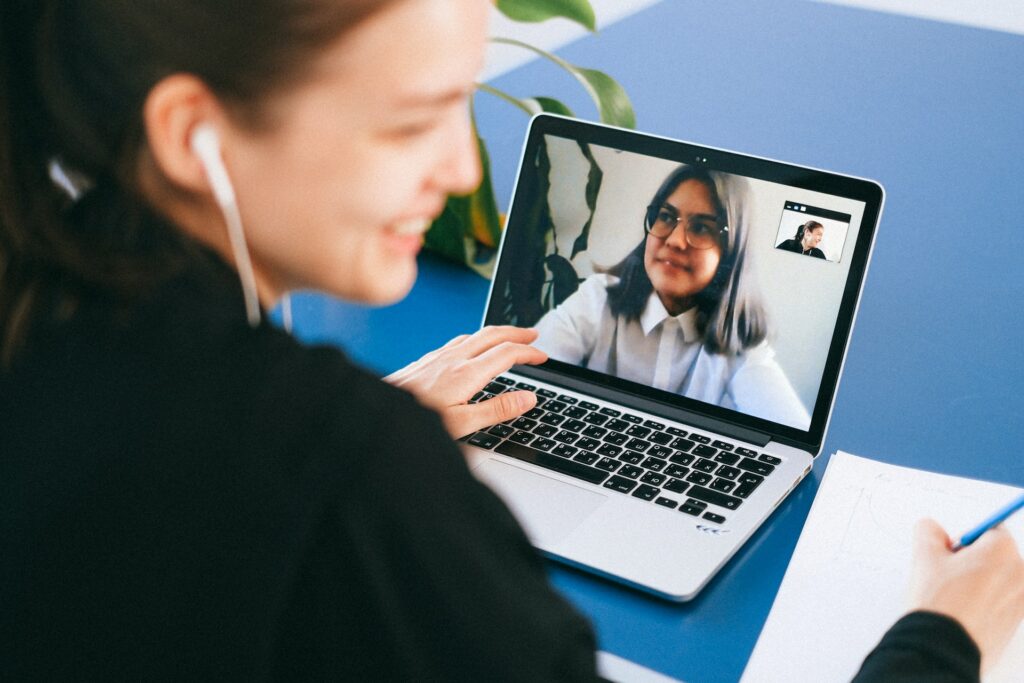 To grow your network, you'll have to connect with people, especially your target audience and prospects. However, when you reach out, don't do it from the angle of trying to sell something or "cutting straight to the chase" with a demo call.
Remember. You're not just trying to sell but rather, build a relationship with the prospect where they'll see you as trustworthy, authentic, and helpful.
So, when reaching out, personalize your request with a note about how you're following your prospect's content, want to grow a community of like-minded people, etc.
4. Start and Support Conversations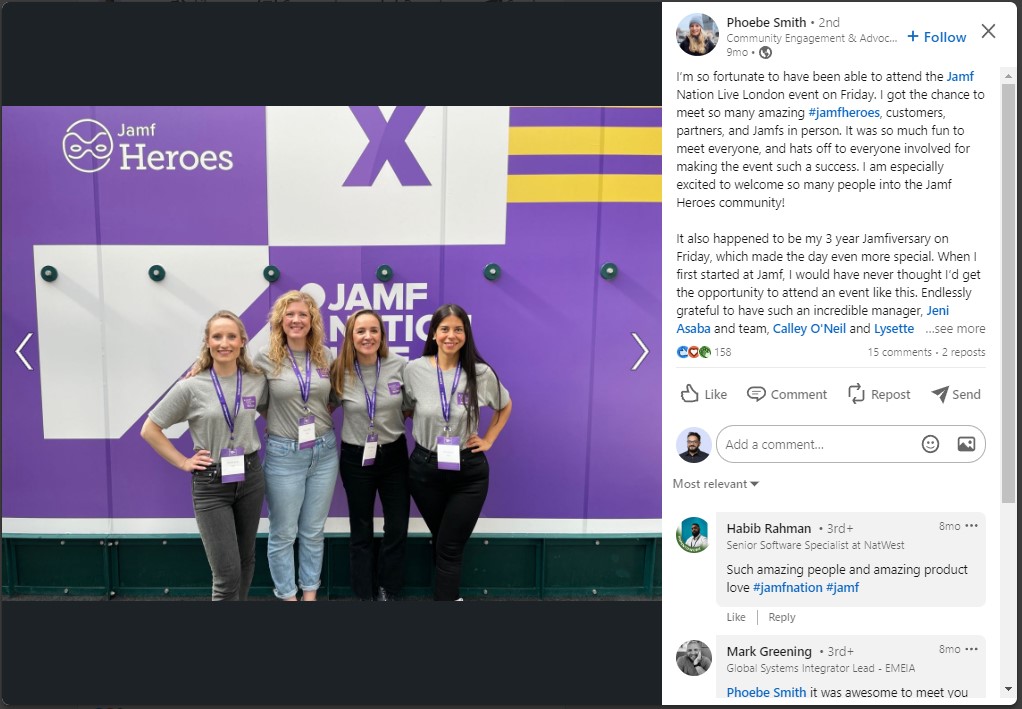 Next, tailor your LinkedIn posts in a way where you drive both reactions and comments. The latter is super important. Not only do comments help push your posts to the top of feeds, but they're an excellent way to prove your thought leadership and expertise.
You should also comment on the posts of your contacts, especially when they ask questions or seek clarity on issues relevant to your brand and offerings.
5. Treat Your Network as a Community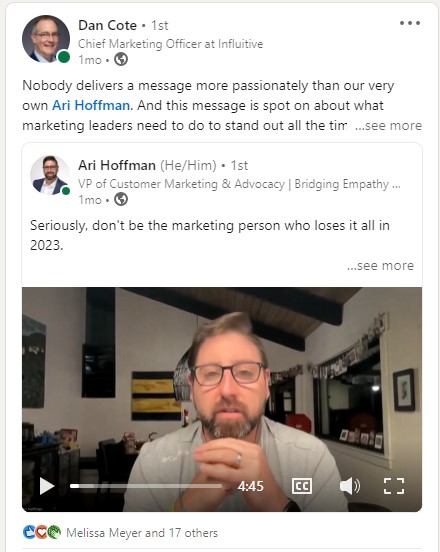 One of the signs that you're doing things right is that you'll sense that you and your network are a community. You don't have a formal group or page or anything. Rather, whenever you post on LinkedIn, you'll know that certain people will react and/or comment on your work.
You'll get into conversations with your audience, and if those exchanges generate value or useful insights, you'll have more people follow you. At this point, you can expect potential buyers to reach out and connect with you, as you're at the center of the solutions they're seeking.
6. Coordinate With Your Wider Team
Social selling on LinkedIn shouldn't be on you alone – it should involve your sales team and, if possible, your wider company.
As a group, you'll unlock a few key capabilities that'll help drive more reach and engagement on LinkedIn. For example, your teammates can immediately engage with and comment on your posts, pushing you to the top of LinkedIn's profile feeds
You can also build a LinkedIn community among fellow employees first before growing it out to prospects. That way, when new people come across your profile, they'll find that your posts are driving conversations already (via your colleagues).
7. Scale Up
To get your whole sales team involved, you should consider removing manual processes and friction as early as possible.
It'll be tough to keep any early momentum going if you're just relying on spreadsheets, not the performance of your social posts, and pushing people to do manual steps (like downloading and re-uploading videos to their profiles).
However, a dedicated social selling platform can eliminate all that friction through automation, centralized content hubs, and analytics all out-of-the-box. It'll help you grow your social selling on LinkedIn in a scalable and efficient way.
Use the LinkedIn Social Selling Index Score
From when you start social selling on LinkedIn to the point where you have a mature program in motion, keep an eye on your social selling index (SSI) score.
The LinkedIn SSI is a fantastic resource that tells you how we'll you're doing in terms of:
Building your personal brand through thought leadership, valuable content, etc
Engaging the right people on LinkedIn
Providing insights that people find valuable
Building relationships
SSI also helps you benchmark yourself against others in a similar industry or space as you. It's a good way to see if you're on the right track to becoming a LinkedIn social selling leader.
You can find your SSI here.
More Resources for Social Selling on LinkedIn