You may have heard of the term employee advocacy but what about employee influencers?
The rise of influencer marketing has been remarkable. The popularity of influencers on social media has boomed and companies have quickly adapted to promote your products and services and reach your customers.
However, companies are realizing that major influencers simply aren't driving the level of engagement they were hoping for, and as a result, employee influencers have emerged.
We recently had the pleasure of hosting Neal Schaffer, author of The Age of Influence, to explain what employee influencers are. Neal Schaffer is a leading authority on helping organizations through their digital transformation of sales and marketing. He has helped organizations develop and execute social media marketing strategy, influencer marketing, and social selling initiatives.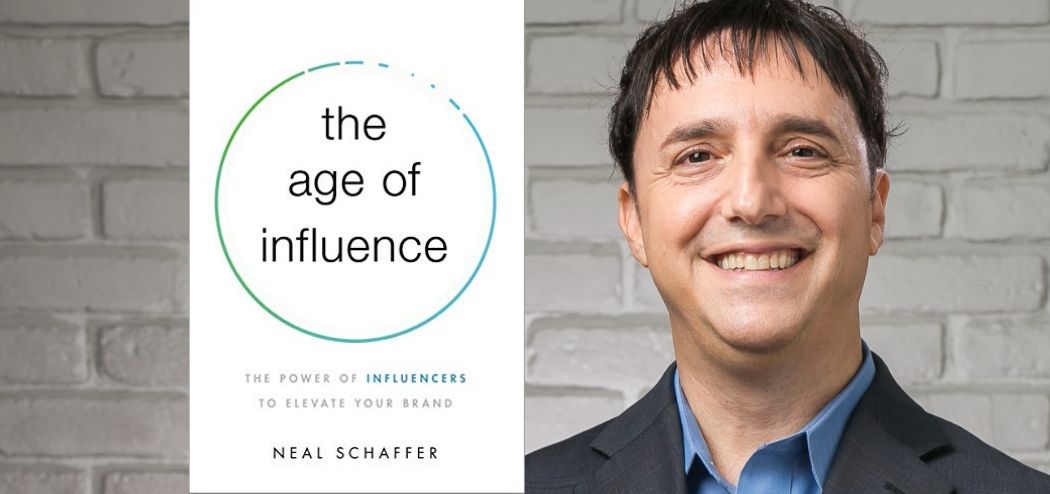 During the webinar, we covered several key topics:
Why brands need to rethink the role of employee advocacy.
How to leverage the power of your employees' voices on social media.
Examples of how leading companies enable employee influencers.
To give you a better glimpse into our conversation, here are three key takeaways from the webinar.
1. The Way We Categorize Influencers is Wrong
What people within the influencer market are finally realizing is that size doesn't matter.
Influencers with a smaller number of followers actually have higher engagement rates and a deeper relationship with your followers. There's also a lower chance that they bought followers or engagement as well.
"What has happened is that the people with the most followers have priced themselves out of the market. But also the bigger your community becomes, the less average engagement you tend to get." – Neal Schaffer
Right now, the trend focuses on working with smaller niche influencers within marketing. And if 1,000 followers are considered an influencer, the question companies should ask is, how many people in my organization have 1,000 LinkedIn connections or Twitter followers.
Employees who have 1,000+ followers can open up the possibility for companies to tap into y influence. For example, if your organization has 1,000 employees, then there's likely a few dozen employees or executives that are already at that mark. If they all shared content across their social networks then your social media reach and engagement would be amplified.
Neal mentioned that he looks at influencers differently, instead of followers, he thinks in terms of brand affinity. Typically, brands look at influencers based on the massive number of followers they have. These relationships are both expensive and transactional.
The untapped potential for influence is working with people who are already using your products or services. Major companies are looking at brand affinity and asking themselves, who is most likely to want us to succeed? The answer: look to your employees, customers, and partners because they have the most brand affinity, are engaged with your brand and they have an organic niche following.
2. Successful Employees Influencers Require Training
The companies that are most successful in employee influencer programs are the ones that invest in training.
Neal mentioned that a large global CPG began a program to train a group of nano-influencers on how to create better content. They hired photographers, copywriters, and consultants to train people who were users of their product and posting about it on social media.
Neal recommends that employee influencer training should include:
Personal branding
Online profile development
Functionality training for each social media network
Social networking & engagement best practices
How to build a following
The typical training for traditional influencers is precisely the same approach for employee influencers. Your employees need to do better on social media but this requires a stronger personal brand, a better online profile, and a better understanding of how to use each social network.
3. Your Best Employee Influencers Are Your Salespeople
Salespeople are natural candidates for an employee influencer program because they can monetize their influence.
Contrary to popular belief, social media isn't just for the 19-29 year old demographic. Drawing from his experience, Neal mentioned that the older generation tends to have a knee jerk reaction when social media gets mentioned. What he realized is that they are often the best performers on social media because they already possess the business acumen.
 "[The older generation] are the same people who once they get trained to become your best performers. They understand that this is a new tool but the old rules of social etiquette, networking, and business relationships are more important than ever."
When salespeople become active influencers on social media, they will:
Maintain mindshare with current clients and deepen relationships with customers.
Build new relationships with prospects.
Discover business intelligence about people and organizations.
Find conversations that could lead to new business.
Become a trusted source of information about your company.
It's no wonder that salespeople as influencers would generate a mutual ROI. According to Forrester, 91% of B2B buyers are now active on social, making this is the ideal platform for salespeople to participate.
A salesperson's responsibility to engage customers is why they should be an active part of an organization's employee influencer strategy. They are already in the frontlines of your organization and they are the first human interaction with your brand. By equipping your salespeople with the right tools and training, they can become a massive force of influence.
The Wrap Up
The fundamental truth is that people buy from people they know, like, and trust. If your employees are active on social media in a positive manner, then it is going to help both your employees and your brand gain visibility. By allowing employees to collaborate with you in content creation, they will feel they are a part of the process thus making them more likely to share that content with their networks.
Social media is not just marketing. It is a mental shift towards looking at it as a collaborative environment. Your collaboration with employees will propel your digital and social media success. The relationships built will have a tremendous impact on your company.
Watch the webinar replay here: Employee Advocacy is Out, Employee Influencer.