Build credibility and thought leadership
Arm your sales team with the right content to build their personal brands & accelerate the sales cycle.
Empower sales reps to build thought leadership by sharing content with prospects
Get your team up to speed on social media best practices
Fuel lead generation with deep insight into content reach and engagement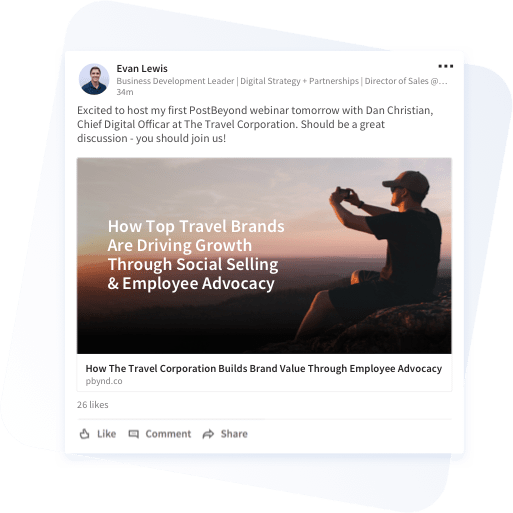 Streamline sharing for your team
Take the hassle out of sharing by providing your team with pre-approved content they can share to their networks in seconds.
Save time spent researching and sourcing content to share
Centralize company content and product information in one easily accessible location
Schedule multiple posts at once stay top-of-mind with prospects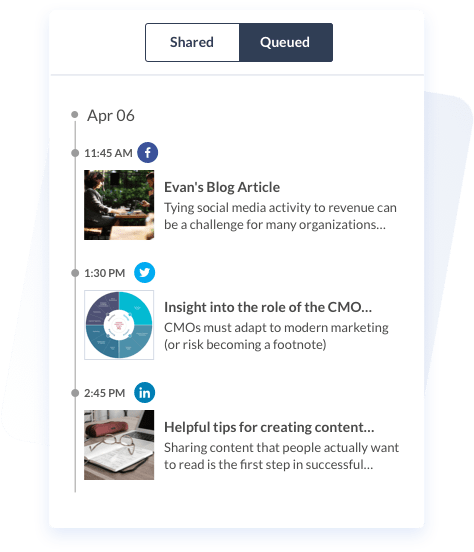 With PostBeyond, every employee can help fill the funnel, from awareness to lead generation. It helps your employees build thought leadership and gain trust, and puts the company as a whole in a positive light.
- Adriana Martinez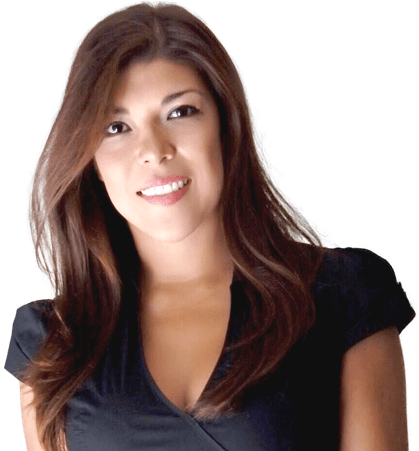 Fuel each stage of the sales cycle
Shorten the sales cycle by arming sales reps with insightful content for every stage of the buyer journey.
PostBeyond allows marketing content to be easily updated and categorized, helping sales teams deliver relevant and timely content to their prospects.
Learn More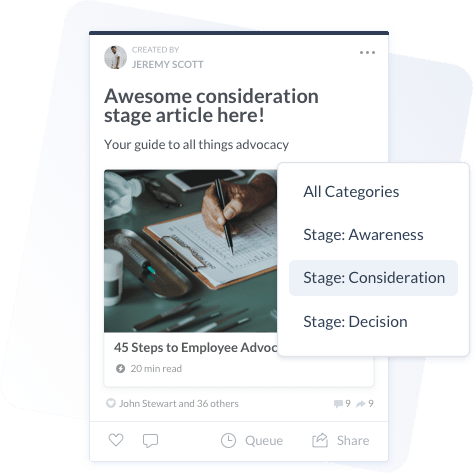 82% of B2B buyers said the winning vendor's social content had a significant impact on their buying decision.
– Harvard Business Review
Stronger 1:1 relationships
Elevate your sales reps and improve how they connect with social buyers.
PostBeyond helps sales reps build a social selling routine, enabling them to consistently share content and showcase their industry expertise.
Watch Webinar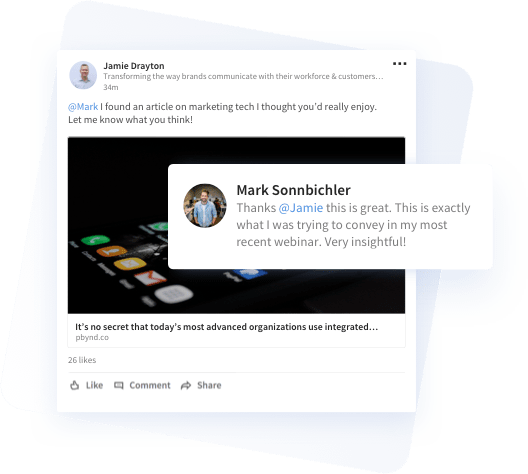 More than 72% of salespeople using social selling as part of their sales process outperform their peers and exceed quota 23% more often.
Up-to-date anywhere, anytime
Ensure your company and product updates reach all field reps in real-time.
PostBeyond allows your sales reps to receive your content and notifications through one platform, accessible on any device.
Read More
What's next?
Learn more about social selling with these resources.