Build Relationships Through Social Selling
Help your sales team establish their thought leadership and build relationships with prospects through relevant content.
Request a Demo
Build expertise and thought leadership
Equip your sales team with marketing approved content they need to succeed. Empower them to become social thought leaders by providing them with resources, relevant content, and industry news that they can share with their prospects.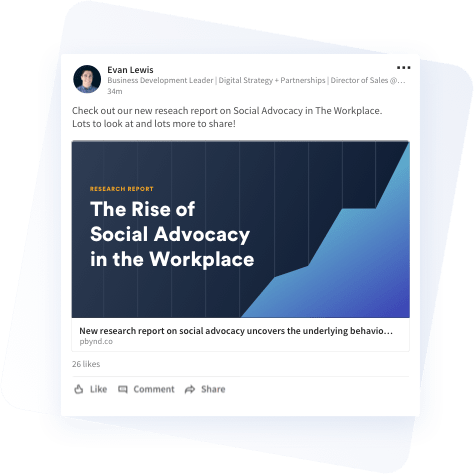 With PostBeyond, every employee can help fill the funnel, from awareness to lead generation. It helps your employees build thought leadership and gain trust, and puts the company as a whole in a positive light.
Adrianna Macontre
|
Head of Content Strategy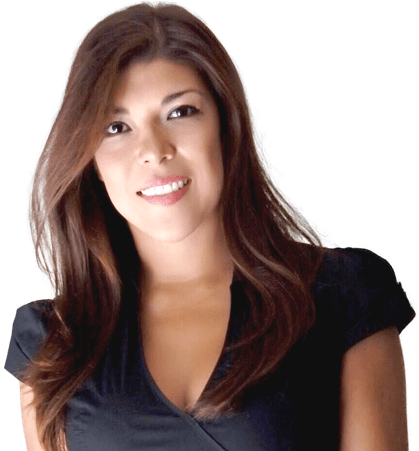 Engage your future customers
Start conversations with your prospects earlier in their buying journey, foster meaningful relationships with the right people and share relevant content with them on social.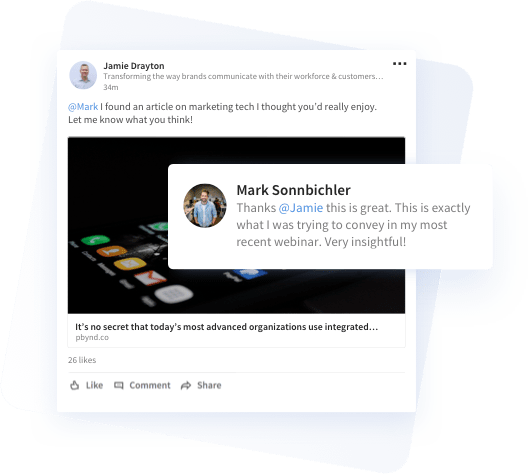 Lightning Quick
Share content within seconds
Ensure your sales team spends more time selling and less timing searching, by distributing relevant, pre-approved content for them to easily share.
82% of B2B buyers said the winning vendor's social content had a significant impact on their buying decision.
Centralize all your sales content
Organize your sales and marketing content into one simple library. Manage your resources and make it easy for your sales team to access quality, approved content.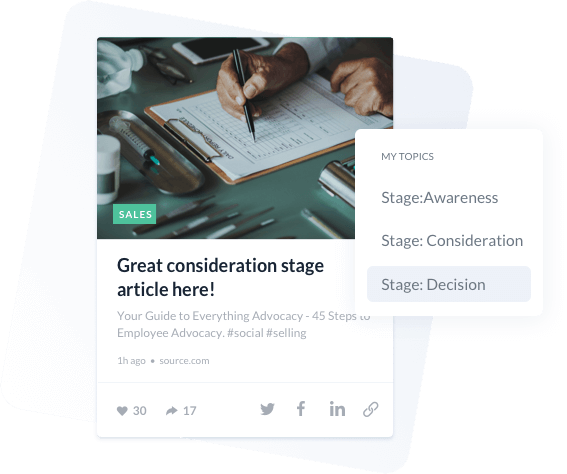 Reward and motivate your team
Drive the behaviors that lead to sales outcomes through friendly gamification. Promote some healthy competition with our leaderboard to motivate your sales team and recognize top performers.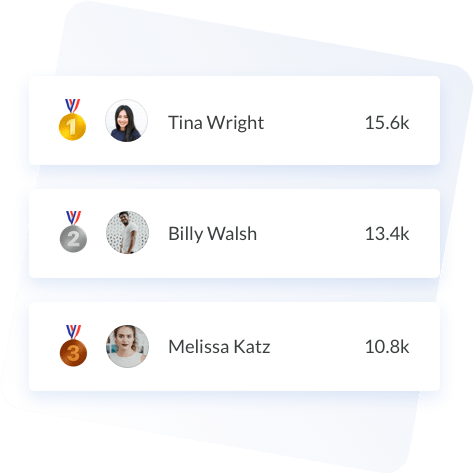 What's next?
Learn more about social selling with these resources.