Aptum is a global provider of essential business-to-business products and services, such as colocation, network connectivity, hosting, cloud and managed services that allow customers across Canada, Mexico, the United States and Western Europe to focus on their core business. With 16 data centers, extensive FastFiber Network® and more than 50 points of presence in North America and Europe combined, Aptum is a trusted partner to businesses small, medium and large, providing the ability to access, move, manage and store mission-critical data worldwide, backed by superior customer support.
Claudine Dumont is the Director of Global Marketing Operations at Aptum, a company that provides a range of B2B products and services from network connectivity to managed IT services.
Claudine and her team noticed a shift in how their buyers interacted online. They were becoming more sophisticated and were seeking out specific solutions to their business challenges.
She realized she needed to equip the sales team with the necessary technology to engage today's buyer. With employee advocacy, it was about positioning the sales reps as industry thought leaders who had the right knowledge, resources, and credibility to participate in social conversations.
Empowered by Marketing, Made for Sales
There was no silver bullet to solve the brand's challenges overnight but Claudine knew they needed to be on all marketing channels. Most importantly, they needed to empower their employees to be brand ambassadors.
When thinking about a solution, she channeled the CEO's stance on employee engagement. Aptum's CEO Philippe Jette consistently said that he considered all his employees to be sales professionals. Everyone had a role to play in amplifying the brand in their day-to-day so it was important that every employee had the means to promote Aptum.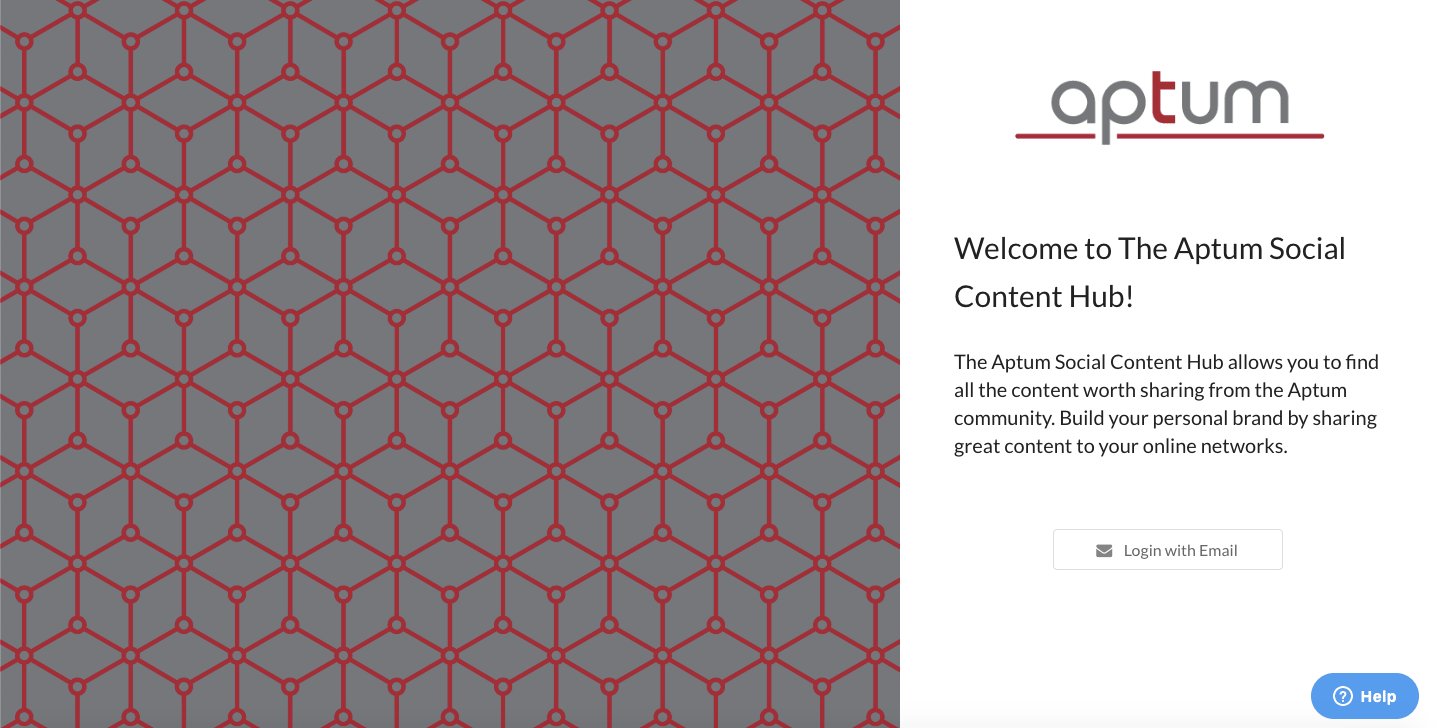 With PostBeyond, they could now enable their sales professionals to get involved in conversations earlier by easily sharing approved content to their social networks. Armed with employee advocacy, they took a step towards modernizing their sales approach and increasing their thought leadership.
Measuring ROI
Claudine focused on measuring the ROI of all marketing initiatives across the department. With PostBeyond, they tracked Earned Media Value to provide a valuable outcome for their employee advocacy program. Beyond just their marketing metrics, she also saw great value for the sales reps.