Amplify Your Reach with Employee Advocacy
Empower your employees to be the authentic voice for your brand and reach a wider audience on social media.
Request a Demo
Centralize your content in one place
PostBeyond helps organize both branded and third-party content in one simple platform. We ensure all the content your employees need is easily accessible and segmented for their different teams.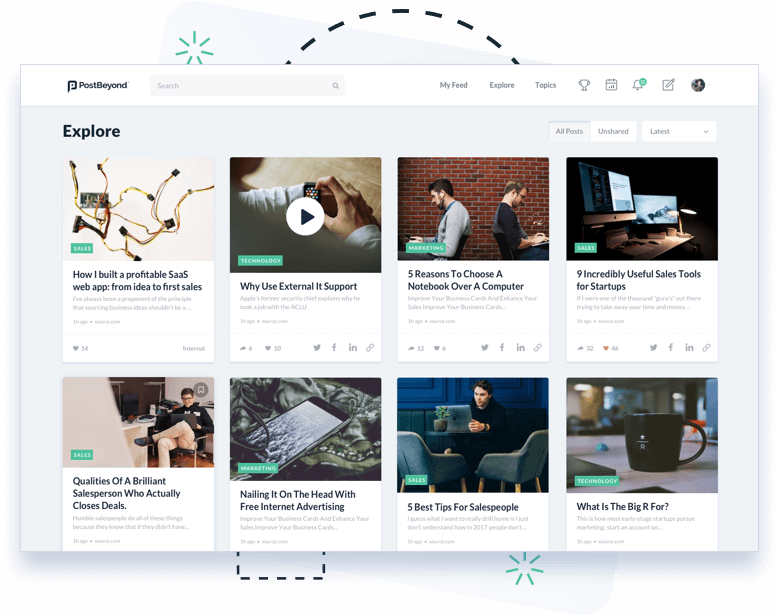 Keep your brand voice consistent
Ensure your employees share the right content to the right social networks with a streamlined content creation and sharing workflow.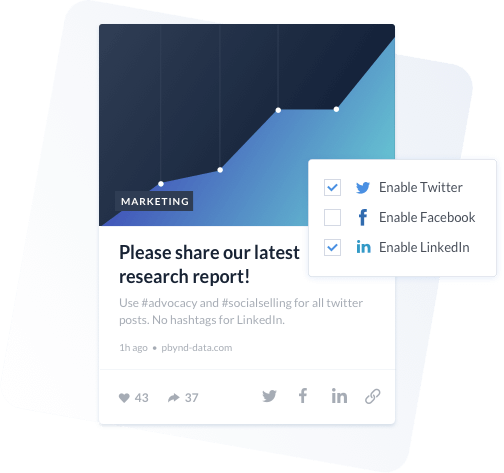 "PostBeyond really helps with content generation and informs our content marketing strategy. With the "Suggestions" feature, I have 180 other eyes to help me find articles, infographics, videos, etc. A lot of the content that our employee advocates find, I wouldn't have been able to find myself."
Brandy Wilson, Global Marketing & Communications
Reach a larger audience on social
Branded messages reach 561% further when shared by employees versus branded channels. Leverage the social networks of your employees' to amplify the social media reach of your content.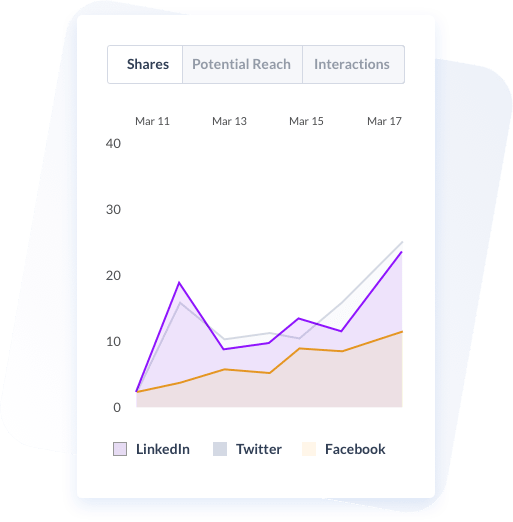 Create and share content easily
Seamless content curation and distribution makes it easy for employees to browse and safely share relevant, approved content to their social networks.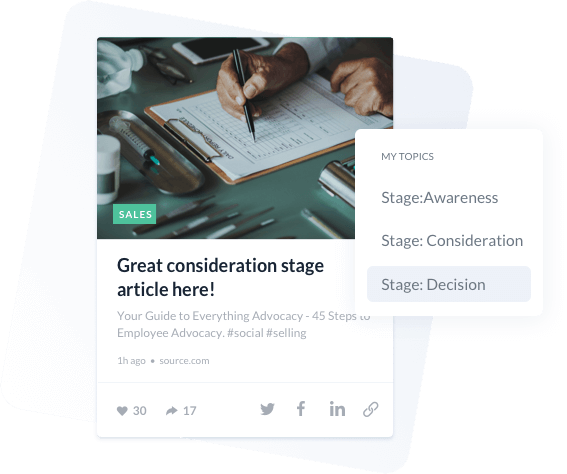 Content shared by employees receives 8X more engagement than content shared by brand channels.
Drive real marketing results
Optimize your content strategy while learning who your top performing advocates are. Seamlessly connect your marketing technology to measure metrics such as website traffic, earned media value and lead generation.
Request Demo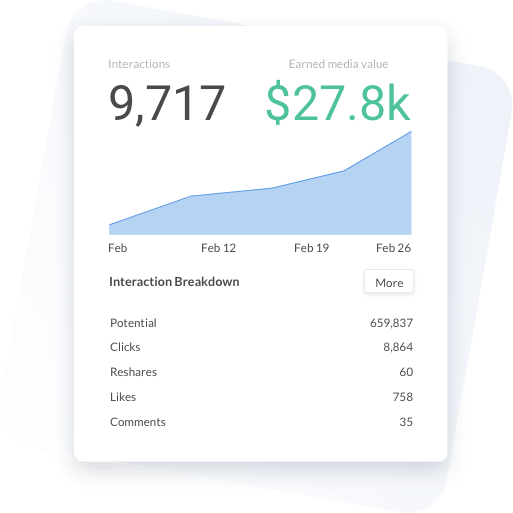 What's next?
Learn more about employee advocacy with these resources.