Turn Employees into Advocates
Enable consistent, measurable sharing through your employees.
Learn more
Improve brand awareness & sentiment
Employee advocacy drives brand awareness and sparks new conversations around your content.
Keep the latest company content in one centralized library
Simple social sharing and scheduling from any device
Get real-time insights into brand amplification and engagement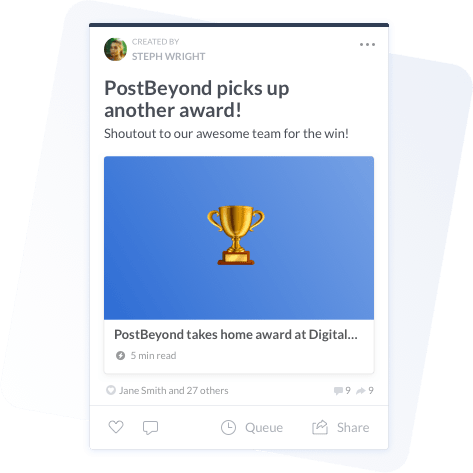 Your employees are your biggest asset
Empower them to amplify your message and become industry thought leaders.
Elevate the profiles of your employees on social media
Identify & reward your top advocates
Involve employees in curation through content suggestions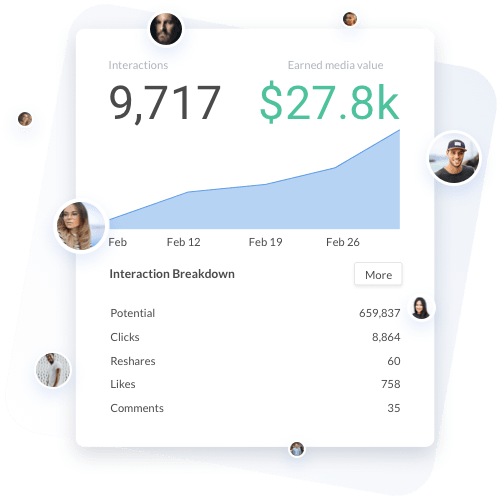 "PostBeyond really helps with content generation and informs our content marketing strategy. With the "Suggestions" feature, I have 180 other eyes to help me find articles, infographics, videos, etc. A lot of the content that our employee advocates find, I wouldn't have been able to find myself."
– Brandy Wilson, Global Marketing & Communications

Seamless content distribution
Save time and effort by curating shareable content that employees can access from any location or device.
PostBeyond organizes branded and third-party content in one platform, allowing employees to easily browse and share with their networks.
Employee Social Media Guidelines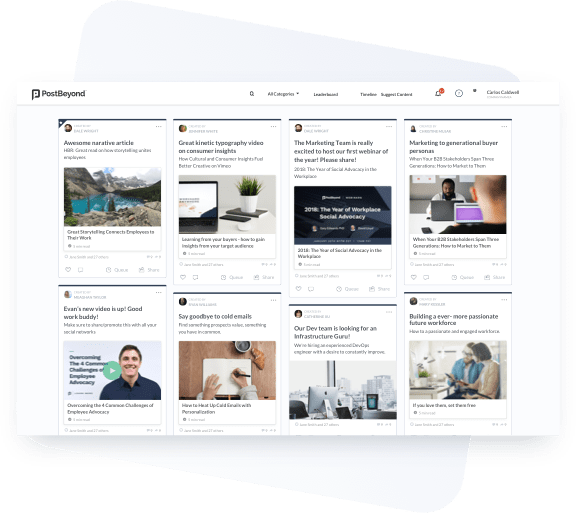 21% of employees are estimated to be employee advocates, another 33% have high potential to be employee advocates.
Authentic brand advocacy
Amplify the reach and trust of your content while protecting your brand.
PostBeyond grows your organic reach by enabling employees to share pre-approved content in a measurable and compliant way.
Learn More
Informed and optimized content strategy
Use data to optimize your content strategy and maximize program impact.
PostBeyond's analytics highlight the content and user groups that are driving results in your employee advocacy program.

Request Demo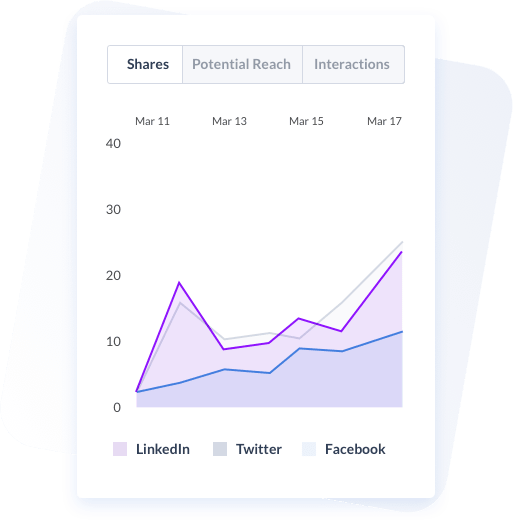 What's next?
Learn more about employee advocacy with these resources.