Strengthen your employer brand
PostBeyond's content library helps employees showcase your workplace culture on social media.
Enable all employees to share job postings and company photos with their networks
Provide easy access to company news and training materials
Improve communications with analytics on content consumption and engagement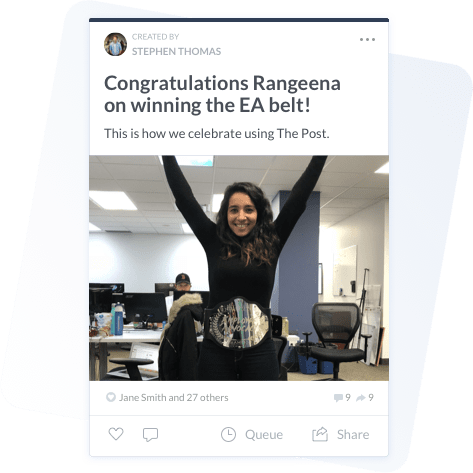 Attract and retain top talent
Your employees are the megaphone that your recruiters have been waiting for.
Use PostBeyond to promote your employer brand and establish your company as a world-class employer.
Learn More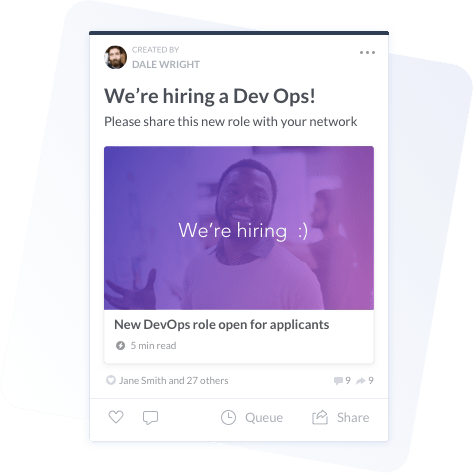 "It's an easy way to send out timely and relevant content to your social networks, which positively impacts visibility and credibility. Perfect for recruiters."
– Kari, Executive Recruiter
Hire effectively with employee referrals
Employee referrals are the fastest and most cost effective way to attract candidates that fit your culture.
PostBeyond helps you leverage the power of employees on social media to expand your talent referral network.
Read More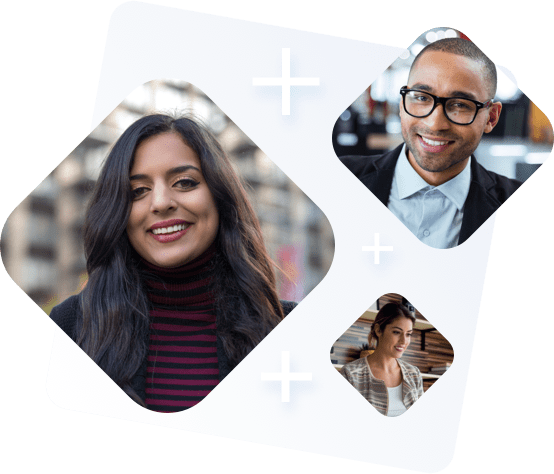 69% of applicants are likely to apply for a job if the employer actively manages their employer brand.
Intuitive employee training
Get new employees trained quickly by centralizing onboarding materials and must-see documents.
PostBeyond makes it easy to organize and share content across your organization, helping to break down silos and create transparency.
Read More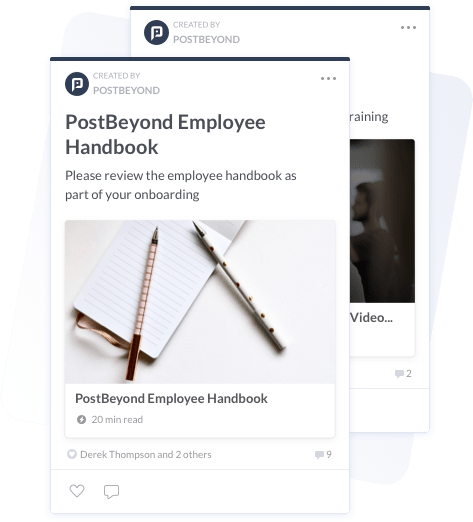 What's next?
Learn more about employer branding with these resources.