Attract Top Candidates Through Employer Branding
Recruit top talent by leveraging the collective social networks of your employees to showcase your employer brand.
Request a Demo
Strengthen your employer brand
To attract top talent in today's online world, companies have to be where their candidates are. In most cases, it's social media. Empower your employees to become your best advocates for your employer brand on social media.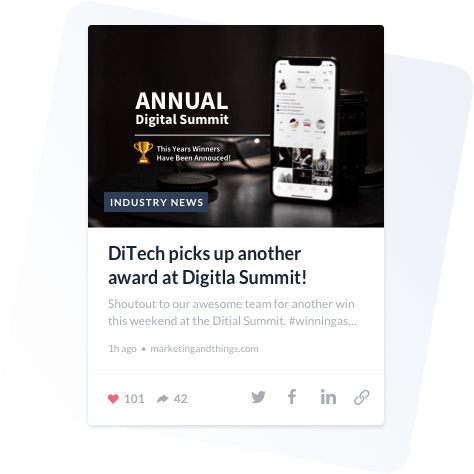 Attract and recruit top talent
Social media is a great recruiting platform for busy HR leaders. Empower your most engaged employees to advocate for your company to capture the attention of top candidates on social media.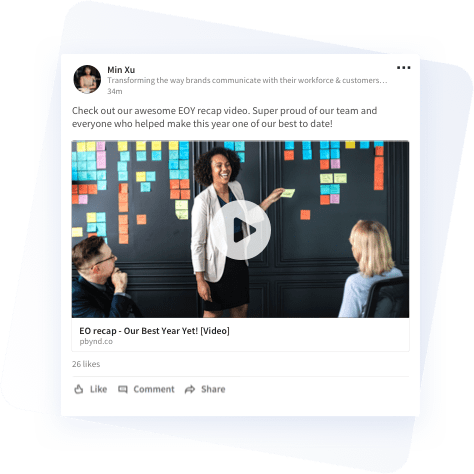 "It's an easy way to send out timely and relevant content to your social networks, which positively impacts visibility and credibility. Perfect for recruiters."
– Kari, Executive Recruiter
Showcase your company culture
Paint an authentic picture of what it's like to work for your company by enabling your employees to share HR-approved content such as team events, employee recognition, and job openings.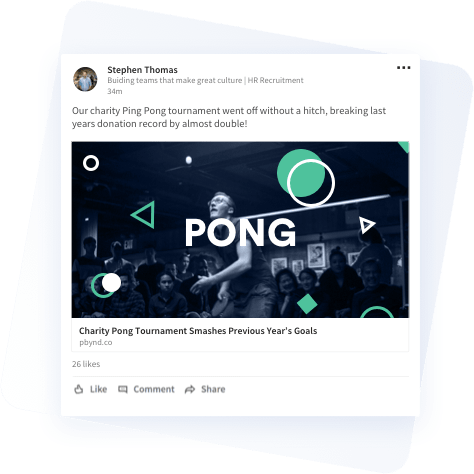 69% of applicants are likely to apply for a job if the employer actively manages their employer brand.
Build a strong talent pool
The best candidates come through employee referrals. Centralize all your content like job openings, events and company updates and make it easy for your employees to generate referrals and reach qualified candidates.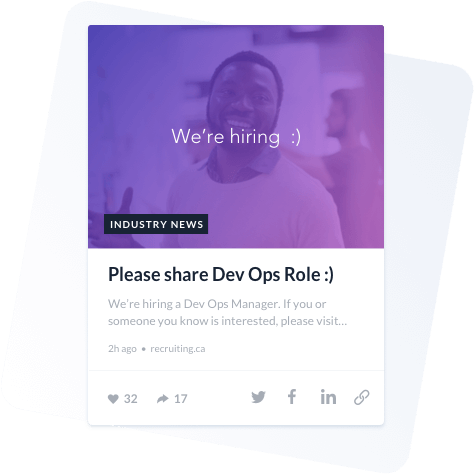 What's next?
Learn more about employer branding with these resources.