Brands are more interested in brand ambassador programs than ever.
Why?
In today's socially-connected age, trust is the top currency to growing brand reach and winning customers. However, the ones who hold the most of this currency aren't brands, but people. It's not even a contest. People are nearly three times as likely to trust recommendations from family or friends than company social media posts.
With brand ambassador programs, businesses want to leverage people to endorse the brand in authentic ways to build trust with their target audiences.
Interested? This guide will help you pick up every key part for launching a brand ambassador program from start to implementation to growth. Here's everything you need to know.
What is a Brand Ambassador Program?
In short, a brand ambassador advocates for your brand. Think of the fitness geek who talks up their favourite dumbbell manufacturer, or an employee who praises their company for supporting an important cause. These advocates are your top supporters: they're the first to Like or Share your content, and they're actively promoting you to their networks.
A brand ambassador program works to leverage that potential by finding those people and, in turn, leveraging their advocacy to support your business goals, like extending brand reach.
Brand Ambassador vs. Influencer: Are They the Same?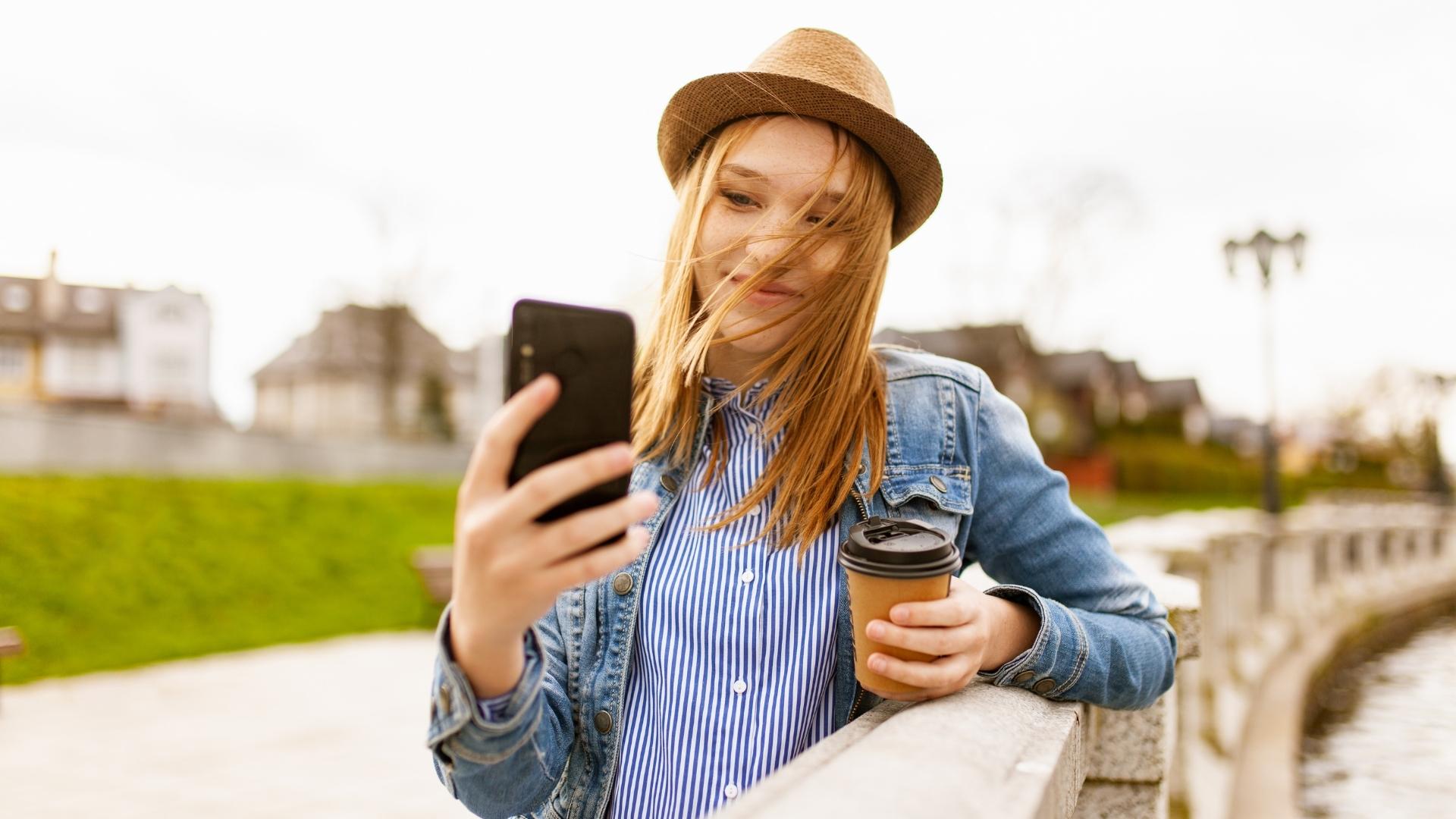 In one sense, brand ambassadors and influencers are similar in that they're putting brands at the center of their conversations.
However, there's a key difference between brand ambassadors and influencers.
Influencers generally work on a transactional basis. Companies will approach them to market a product or service to their audiences. The advocacy in this sense doesn't last for very long — it's usually a piece of a one-off or short-term campaign.
Brand ambassadors, on the other hand, enter a brand's radar because they had supported the company on their own accord. Their love for your brand comes from an authentic place, and in turn, their audiences can recognize that. Longtime users of a product or service may advocate for that brand over a longer period of time.
Types of Brand Ambassadors
Based on your goals, you'll find potential brand ambassadors in different groups and places:
Customers
Customers likely make up the majority of brand ambassador programs. These are people who advocate for your brand, products and services to their audiences. Programs for this also go by the name of 'customer advocacy.'
Employees
A growing number of brands are encouraging their employees to promote their company. They could do this by incentivizing employees to share brand content or free them to talk about their experiences working for the company. This is also called 'employee advocacy.'
Affiliate-Based
Customers can partner with a brand where they promote products and services and, in return, get a commission for sales. This program is similar to customer advocacy, but it's programmatic and less personalized. Technically, a non-customer could also become an affiliate partner – they just need to sign-up on the company portal and get the affiliate link.
Campus
Some brands recruit ambassadors for campuses. These are often students who will promote products and services on university/college campuses.
Benefits of Brand Ambassador Programs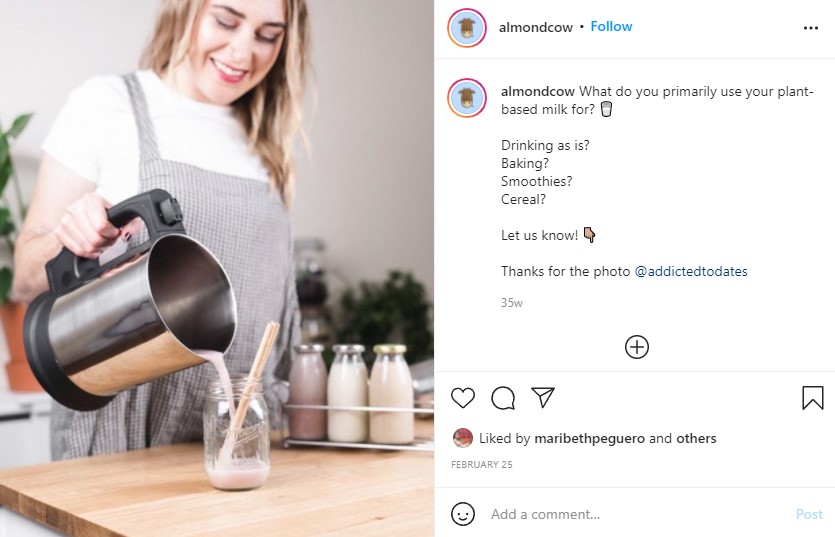 Builds Credibility and Authenticity
People trust the information that comes from other people, especially when the latter are thought leaders or credible personalities on their networks. According to Nielsen, 92% of consumers say they trust recommendations from friends and family over advertising.
The fitness expert who recommends their favourite vitamin brands is an obvious example. But credibility and trust carry over in smaller and more intimate networks too.
One employee could have 300-400 connections on LinkedIn. These circles consist of family, friends, past colleagues and other contacts. People both know and trust each other in those networks, so positive exposure of a brand can go a long way in generating interest and trust.
Extends Brand Presence on Social
LinkedIn algorithms and other social media platforms push content that your network contacts engage with the most to the top of your feed. Brand channels or accounts don't get that type of reach on their own. Brand ambassadors can carry your brand to audiences you won't be able to directly access when leaning on your official accounts alone.
Encourages User-Generated Content
When people are given the license to express themselves the way they want, you'll see them create lots of user-generated content (UGC). This is the content that resonates with people the most because it's personal and authentic.
However, the wide diversity of UGC also swells your publishing calendar with free content. UGC are the words of your customers, so this content reinforces your brand credibility as well.
Builds a Community
With enough people talking about your brand, you'll build a community. This community could immediately engage with your posts and share your content to more networks.
Promotes Feedback
Brand ambassadors can also test or pilot new products and services before you launch them. On the one hand, your ambassadors could give you early feedback, but on the other, they may promote new products/services to their audiences before you officially launch. It's like getting a head start with your marketing.
Drives More Sales
You can generate more sales thanks to greater authenticity and reach. This isn't limited to B2C only. In fact, even in B2B scenarios, brand ambassador reach could help generate leads as well as inform potential decision-makers about your company.
Cost Effective
Brand ambassador programs can be a cost effective way to generate wide-scale reach and exposure. Your brand ambassadors can get your brand to places your official accounts could only access through advertising. Calculating earned media value will help you see how much that organic social reach would have cost you if you spent money on ads.
Guide: How to Start a Brand Ambassador Program in 5 Steps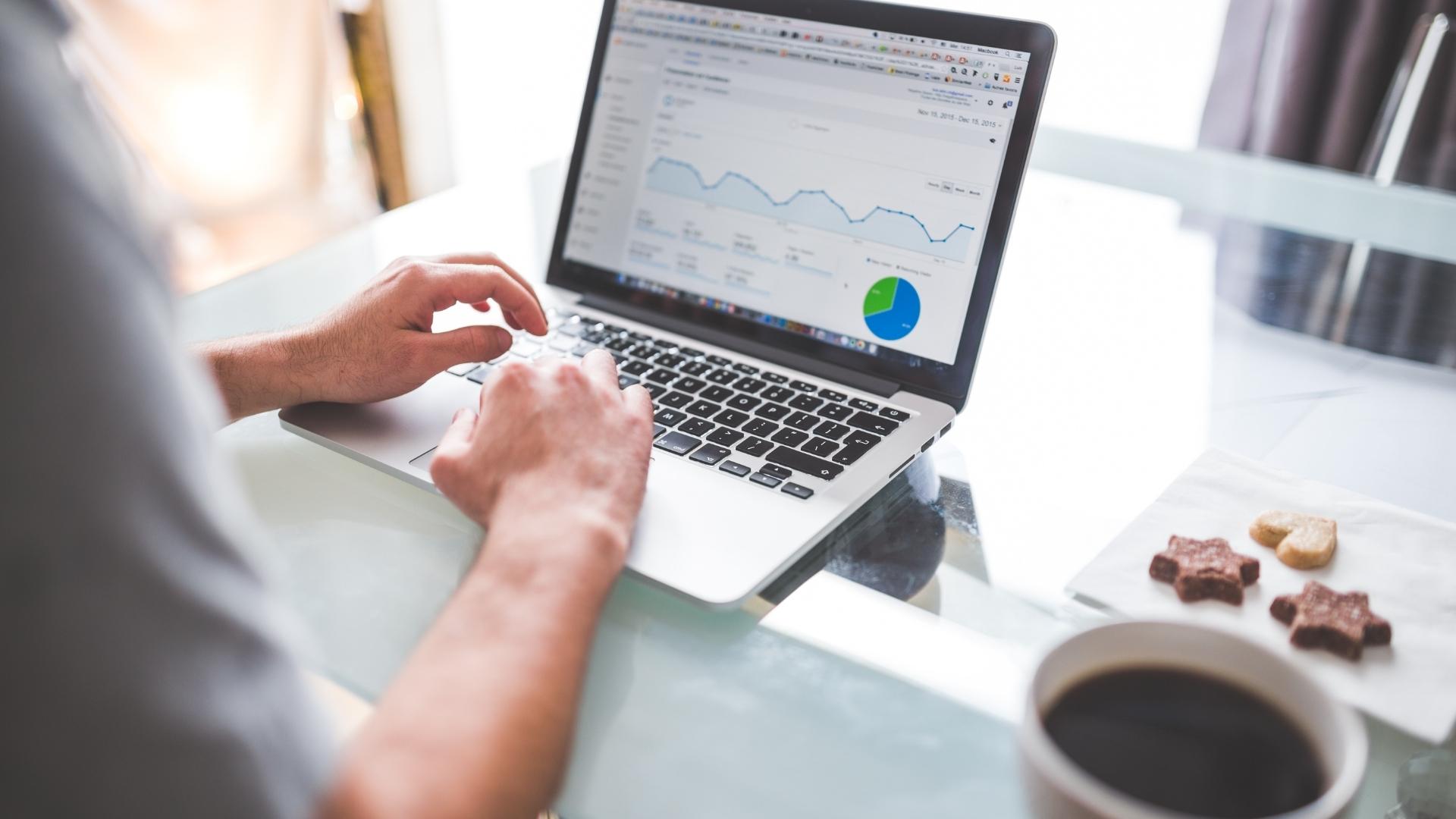 This guide will help you launch a brand ambassador program. The key to a successful brand ambassador program is to set the right goals, find the right people, and stay on the right track through continual measuring and iterating.
1. Set Clear Goals
Start by identifying what you want to achieve. The steps and tasks involved will vary between goals. You can set multiple goals, but keep in mind, you'll need a strategy for each.
Here are a few common brand ambassador program goals:
Brand Awareness
You're looking for ambassadors who can spread the word about your company to as many people as possible. Generating reach through the personal networks of customers and/or employees is a good starting point as the potential cumulative reach is massive.
Increase Reach on Social
You want ambassadors active in every target social media platform. If you're looking to expand your reach within a specific platform, then you're looking for people who are connected to lots of groups/pages. You might also think in terms of geographic regions; in this case, you're looking for people with connections in your target locations.
Talent Acquisition
Employees are the best brand ambassadors for attracting job candidates. They can talk about their experiences at your company. They can also promote your brand's values and initiatives to their networks and give potential talent a window into how your company works.
Generate Leads or Sales
Involve the right people from the start. For sales enablement, you'll want to focus on your sales team to nurture their connections for you (i.e. social selling). In terms of B2C sales, you'll want brand ambassadors who deeply understand your products/services plus an audience who will trust their recommendations.
2. Find Brand Ambassadors
You need people with existing networks on social media. But you'll need to make sure these individuals have bought-in to your brand and both its values and products/services.
Perusing through your existing customers is a great start. Look at your existing brand channels and see who's engaging you the most. Use analytics to see if there are certain websites and/or social accounts referring traffic to your website.
If you're leveraging your employees, start by looping in customer/external-facing teams. In our experience, people from these teams are already active on social media and are eager to build their online presence.
With customers and employees, you should involve them in content creation. Your best bet is to encourage user-generated content (UGC). Because UGC comes directly from the ambassador, it's the most authentic portrayal of your brand.
3. Provide Training and Support
Give your brand ambassadors content, collateral and other assets. This support will help them with their activities on social. You should also keep them informed about upcoming products or events so they're prepared and ready.
If you're working with people who are less familiar with social, you can offer training, workshops, and guides. You should also build a social media policy to define what your company allows and prohibits when others represent your brand.
4. Track Performance
You'll need to know how your ambassadors are performing. Go beyond 'Likes' and set social media KPIs that will identify who's driving the most acquisitions and/or engagement.
Look at how often people post, the impressions and engagement they're generating, and how many new people they're exposing your brand to.
5. Offer Incentives
Not only do the right incentives help kickstart wide-scale sharing, but they're a great way to both sustain and build long-term momentum. Incorporate rewards, contests and recognitions to keep your brand ambassadors engaged with your company.
Examples of Companies With Brand Ambassador Programs
1. Adidas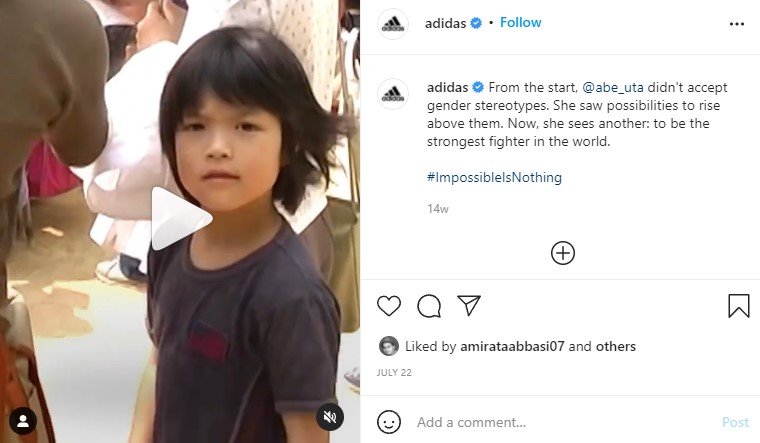 Adidas offers an affiliate-based program. Would-be ambassadors can apply to Adidas and get access to both a tracker and a centralized hub for creative assets
2. Lululemon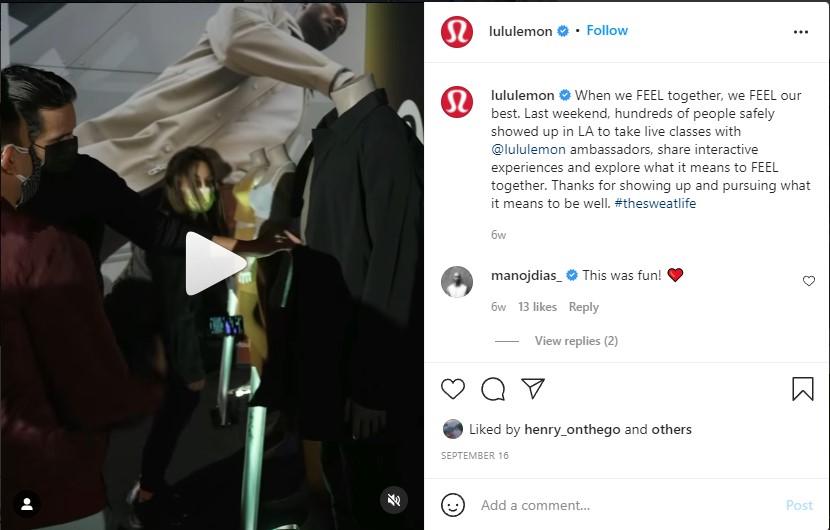 Lululemon invites people to become brand ambassadors. The application process to become one starts in-person at a Lululemon store. One neat thing about Lululemon's program is that they feature ambassadors as mentors and teachers. They also use ambassador feedback to inform product creation, store design and other aspects of the company.
3. Nike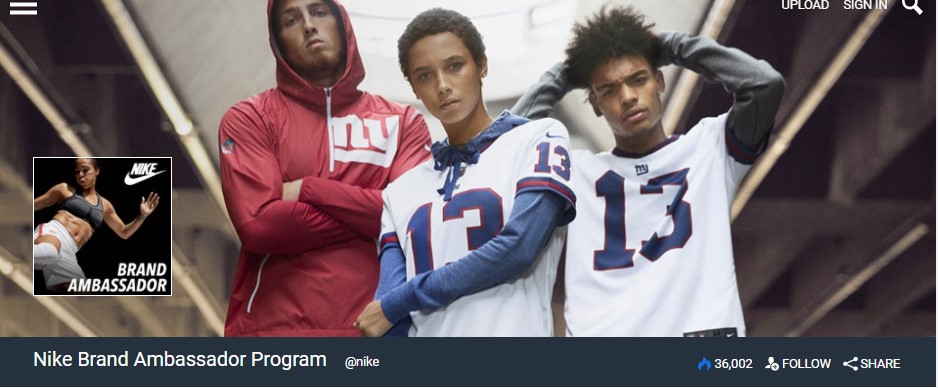 Nike offers an affiliate-based brand ambassador program. Ambassadors get a commission from sales on Nike's online store. Nike also provides guides and how-to's on getting started with both the program and sharing on social media.
4. Under Armour

Under Armour's affiliate-based program is similar to the examples above. However, it makes a specific mention of built-in analytics and reporting. These tools make it easier for ambassadors to see how they're performing and find optimization opportunities.
5. H&M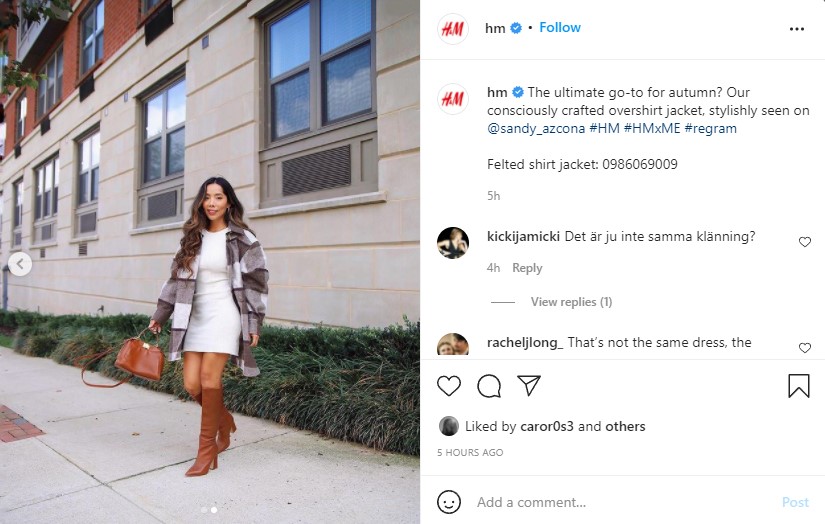 H&M's brand ambassador program heavily features UGC from consumers. One of the creative things H&M (and other fashion and designer brands) do is they use UGC to show-off different looks and styles using their products. It's like building a product catalog with real-world people, but on Instagram.
Interestingly, H&M also features its employees as brand ambassadors and uses EGCs to show off new styles and looks.
6. MVMT Watches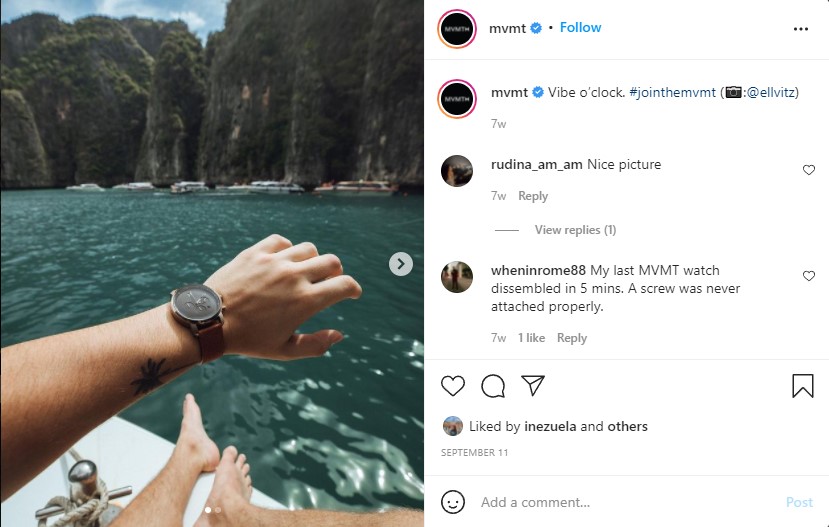 MVMT's brand ambassador program calls for content creators to promote the brand and its products. Interestingly MVMT offers a separate program for affiliates, so it's trying to achieve different goals through each initiative. However, it still offers incentives to brand ambassadors, such as gift cards and commissions on sales.
7. Red Bull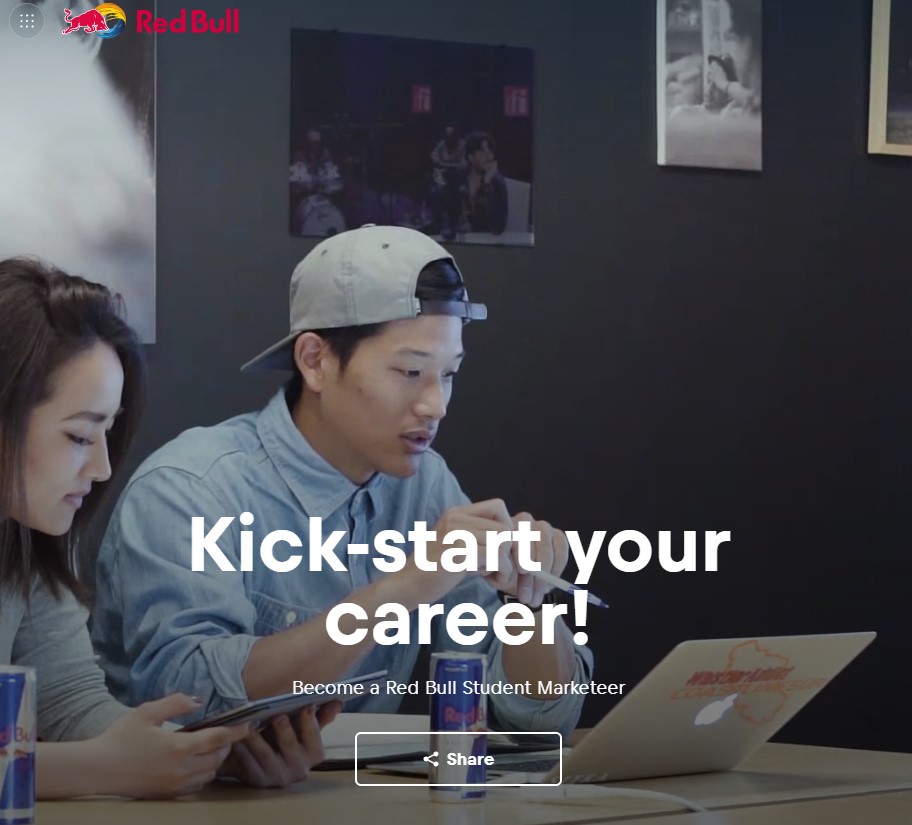 Red Bull's campus-based brand ambassador program is a long-established one. Since 1987, the company's been inviting students to become 'Red Bull Student Marketers.'
Student Marketers promote Red Bull products on campus, answer questions, offer samples and other tasks to develop brand awareness in colleges and universities. Red Bull may also assign these ambassadors to local sporting events.
Next Steps
Ready to launch a brand ambassador program? Perfect! A good starting point is to review and enhance your branded content. Would-be ambassadors will look your company up on Twitter, Facebook, LinkedIn and other platforms. You'll want to present a strong brand image to attract the people you need to help grow your presence on social.