According to Forbes, when looking at a company's valuation, 83% used to be based on tangible assets; 40 years later, it only accounts for 13%. Valuation is now also based on intellectual property, brand recognition, and brand sentiment. Meaning, your brand reputation is more important than ever.
In addition to this change, there is also the rise of AI and chatbots. This gives brands the ability to connect with more people and better target potential customers, but at what cost? There is a big difference between personalization and affability. Many brands who rely heavily on automated marketing and sales systems come across as cold and robotic.
This is where micro-influencers and brand advocates come into play. They give brands a 'real face' and charm that, as of now, isn't replicable with bots. Encouraging employees to be your organization's brand advocate on social is essential as 42% of people distrust messages coming directly from brands. Employees add a familiar face to large corporations that often look like cold and faceless.
Here are four ways you can leverage your employees to help humanize your brand on social media:
Engage with Customers and Prospects
One on one chats are more personal and much rarer this day in age. Letting customers know you hear them, care and appreciate their personal needs is one of the best ways to humanize your brand. Asking for customer feedback or jumping in and helping solve customer issues on social media can go a long way for a brand… just ask Elon Musk. Musk recently made headlines when a Twitter user asked if Tesla 3 could have a 'dog mode.'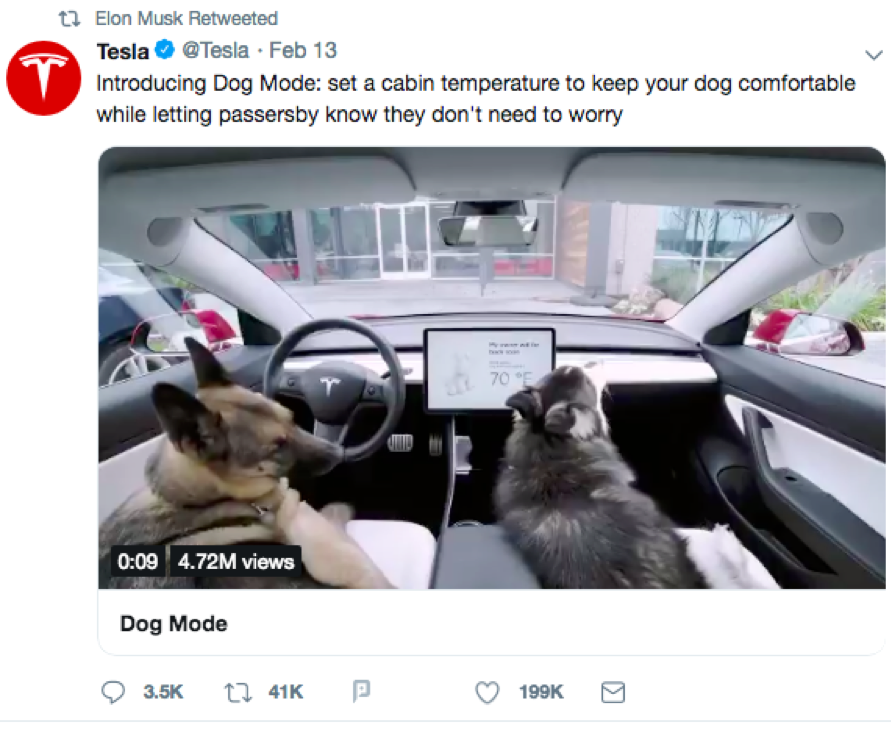 While Musk responded with a simple 'yes', he did follow through and dog mode was recently unveiled to the delight of customer and journalists. Apple CEO Tim Cook is also known for taking to Twitter to publicly show his appreciation for Apple employees and its customers. It doesn't need to be the CEO to be effective; a little recognition can go a long way.
Showcase Employees
Within large fortune 500 companies, individuals can get lost. If consumers only see your logo they'll start to see your brand as just an entity. One way to humanize your brand is to showcase those who make your organization great. Let customers see the employees behind the brand. Including real employees on the website, sales materials, and in social media discussions can help to add faces to a brand and make your organization more relatable. People want to see "behind the curtain," they want to know who they are doing business with beyond the brand name.
American department store Kohl's has a similar method with their #LifeAtKohls hashtag and dedicated Twitter Kohl's Careers account. It's an awesome blend of job seeking tips from their talented team and content from employees across the country who are excited to work with the company.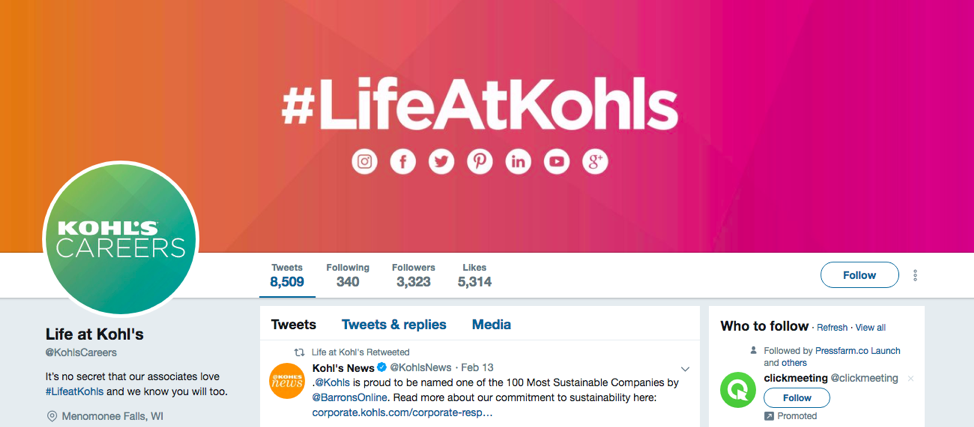 Encourage UGC
As mentioned above, including employees in the content creation as well as on branding takes humanizing your brand to the next level. Sharing user-generated and employee-generated content work in two ways: it flatters and benefits the person whose content is being promoted and it showcases your product/service is a way that resonates with customers. Just like customer reviews, UGC is more believable because it is seen as third-party.
One great example of this is Airbnb. In Q4 of 2016, they upped their UGC Instagram content and it resulted in a huge spike in engagement. Over 80% of their engagement now came from just those UGC posts. Airbnb has taken over the tourism marketing industry, becoming the third-largest online accommodation seller worldwide and one of their secrets to success is keeping its brand human and community focused. This strategy has also helped them build brand loyalty.
Implement Employee Advocacy
A Gallup study uncovered that "companies with high employee engagement levels have 3.9 times the earnings per share when compared to those in the same industry with lower engagement levels." Building an employee advocacy program helps streamline employee engagement and create a culture of content suggesting and sharing.
Implementing a formalized programs – encouraged by management – signifies to employees this is an important initiative and employees should feel comfortable sharing brand messages and industry related content with their social networks. It encourages employees to look for opportunities to engage with prospects and customers which is huge for brand awareness as employees have an average combined total of 10X more followers than brands' social channels. In addition to the extra exposure, when employees amplify your content from their own personal account it builds consumer trust and adds a more human touch.
By leveraging both employee and customers voices on social media, brands can add real and relatable faces to their brand image. Even as technology progresses, nothing can recreate humans interacting with humans. Brands who understand this and use it to their advantage will ultimately succeed in their marketing efforts.