About Turbonomic
Turbonomic delivers Workload Automation for Hybrid Cloud environments by simultaneously optimizing performance, cost, and compliance in real-time. They recently made a third appearance on the Inc. 5000, the most prestigious ranking of the nation's fastest-growing private companies.
Industry: Computer Software
Location: Boston, Massachusetts
Twitter: @Turbonomic
Facebook: Turbonomic
LinkedIn: company/Turbonomic
Fast-Growing Company with Limited Social Media Reach
For Turbonomic, their search for an employee advocacy platform started from a bottom-up approach which quickly helped build leadership buy-in. Both Andrew Racine, Senior Director, Demand Generation and Digital Marketing and Megan Gay, Marketing Program Manager, Digital Marketing at Turbonomic began their journey to find a solution that would meet the needs of their organization and most importantly their employees.
During an onboarding session, a new employee asked if Turbonomic had an easy way for employees to share content on social media.
Discussions surrounding employee advocacy gradually sparked across the organization and throughout the different departments. Both the Recruitment and Communications teams wanted an employee advocacy platform to help them disseminate their company messages. With employees from multiple departments asking for a solution, Andrew and Megan were able to secure company buy-in and they began their search for an ideal solution.
"Very rarely is everyone in agreement with what to buy and which direction we should go. To have so many people want employee advocacy without knowing what it might be was pretty rare."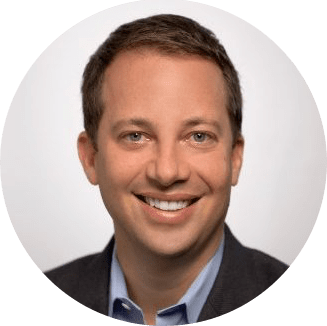 Andrew Racine
Senior Director, Demand Generation and Digital Marketing
As a fast-growing technology company, Turbonomic was consistently hiring new employees. Like many fast-growing companies their growth led to several challenges:
1. Inconsistent Messaging
It was a challenge getting all employees on the same page as they scale, especially getting content in a consistent manner.
2. Limited Social Media Reach
As savvy digital marketers, both Andrew and Megan are constantly looking for new ways to improve. They were keen to amplify their organic social media efforts since their corporate social media channels had a limited reach.
3. Scattered Content Across Different Teams
With so many growing teams and different channels of communication, they were unable to quickly see what content was actually important. Old wikis, content repositories, and emails were scattered so they needed to view all their content in one place.
Why PostBeyond?
The team needed a simple way to engage their growing workforce, improve social media reach and consolidate their diverse teams. Andrew and Megan wanted to launch an employee advocacy program with a vendor who would embrace a partnership approach and help tackle their challenges head-on.
With PostBeyond, they felt comfortable forming a long-term relationship. Within 30 days, Turbonomic was able to move from researching about a solution to launching an employee advocacy program.
The number one factor in Turbonomic's decision was how enjoyable the buying experience was. They felt PostBeyond had a strong understanding of their business challenges.
The second factor was the product itself. Andrew wanted a platform that was clean, easy to use and allowed employees to share content within a couple of clicks. Seeing PostBeyond's platform in action left him with a really strong impression of the user experience. The mobile app was also a seamless experience for the team and they loved how they can have different sharing permissions for each piece of content.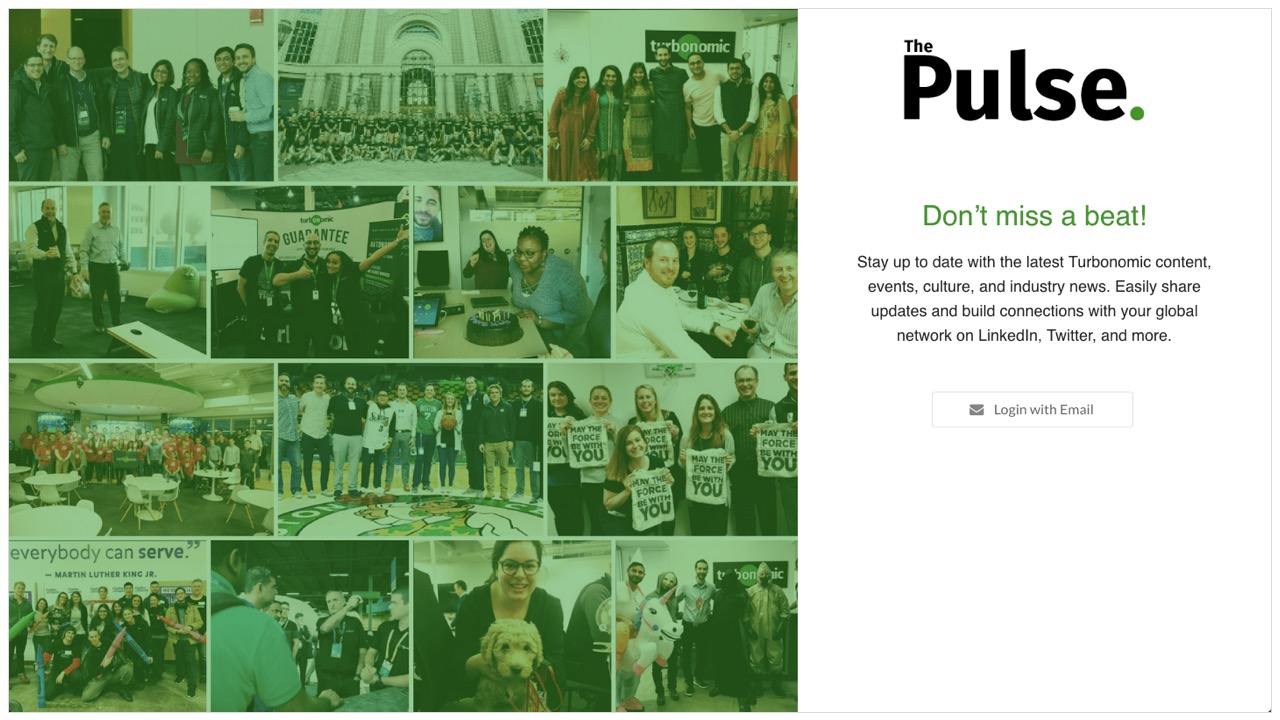 Exceeding User Adoption and Expectations
Before Turbonomic's employee advocacy program was launched, both Megan and Andrew had four core KPIs in mind which includes:
Percentage of Users Sharing
Overall Adoption Rate
Earned Media Value
Website Traffic
For Turbonomic, the best KPI to measure success was the percentage of employees sharing content within one quarter. If they could launch the program with a high percentage of employees sharing content then they knew earned media value and website traffic would also increase.
"We strive to have an active social media presence during our trade shows. At one event, we shared 16 different posts across all of our corporate social channels that reached 15,000 impressions. By enabling our team with 3 posts through employee advocacy, we reached 56,000 impressions. It was an impactful 4X difference in our brand awareness."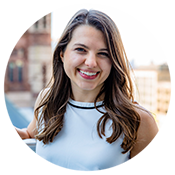 Megan Gay
Marketing Program Manager
Results: Outperforming Their Corporate Social Media Channels
PostBeyond worked hand-in-hand with Turbonomic to craft a roadmap to success. We worked together to agree on specialized content categories and metrics for content sharing. Once the program was launched, it was easy for the team to initially understand what was and wasn't working.
Working alongside PostBeyond's Customer Success Manager, we collaborated on Turbonomic's employee advocacy strategy. We formalized content categories and program goals for sharing. The Turbonomic team was able to immediately get what was needed and start running with it.
After launching Turbonomic's employee advocacy program, they were able to onboard their entire organization. Within 90 days, they exceeded their goal of users sharing by 80%. As a result, they generated over 5,600 total shares with almost 5X the engagement per post.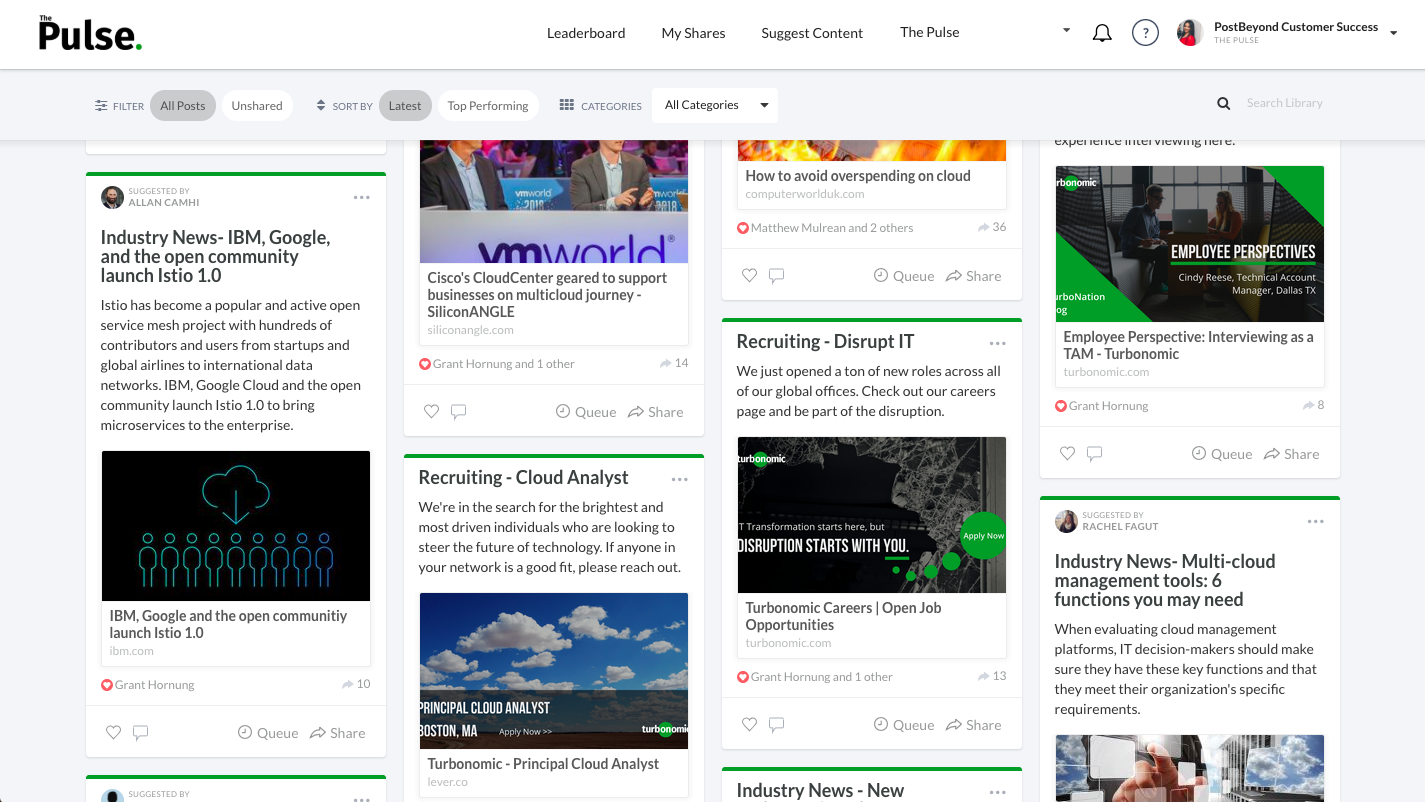 Megan believes that is was the way the program was implemented that had a lot to do with their early success. The timing aligned perfectly with their sales kickoff which helped onboard their entire sales organization. They were able to have a strong launch and quickly drive early adoption.
Currently, their content shared through their branded channels generated 25X engagement per post compared to employee shared content which has generated 180X engagement.
Next Steps: Humanizing the Turbonomic Brand
As Turbonomic continuously empowers their growing organization to use employee advocacy, they're looking to further drive adoption by running quarterly contests, educate their sales organization on social selling, and continuously using the program to amplify the brand as a whole.
The more they tap into their sales organization as the prime use group, the more value Turbonomic will see from employee advocacy. The next step involves creating sales champions and collecting testimonials of sales deals that were influenced by social media.
Most importantly, the team strives to empower their employees to humanize the Turbonomic brand.