To drive an employee advocacy plan, content is a no-brainer. But content only works when it's authentic. That's why today's audiences trust the word of other people, like their family and friends, more than official brand messaging.
When building content, you want to make sure that it carries enough authenticity. To do that, you need to lean on the personalities, ideas, and voices of your employees.

How to Build Content for Your Employee Advocacy Plan
Overall, the key is to center your employee advocacy plan on your employees.
You want to make audiences interested in your employees. They need to see your colleagues as thought leaders, problem-solvers, and relatable personalities.
But at the other end, you also need your employees to resonate with the content. The content needs to be interesting and relevant enough for them to promote it.
In a way, you're trying to win over two audiences: the employees and their networks. Here are five content ideas for your employee advocacy strategy:
1. Spotlight Employees in Branded Content
When making branded content, try spotlighting employees as much as possible. Make them the protagonists of your stories. You can do this by positioning them as experts or problem-solvers.
Good content mediums for this include webinars, blog posts with expert quotes, job testimonial posts, and company news about specific team members.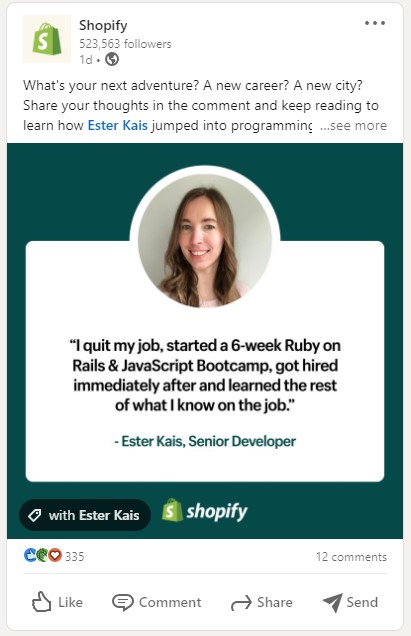 2. Leverage Customers
Getting customers to build assets is a good way to motivate employees to share content.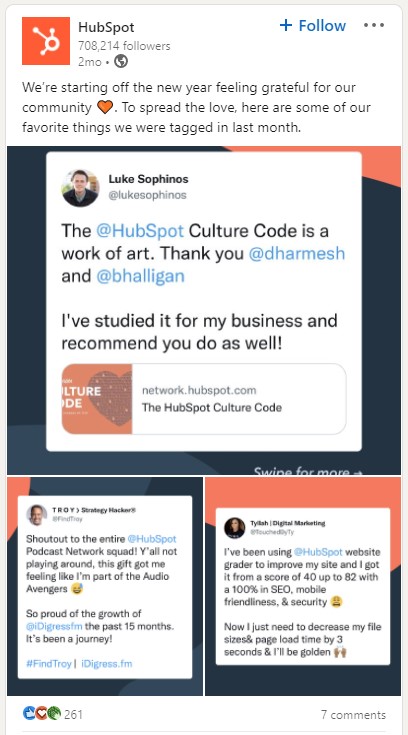 First, this shows audiences that your company's invested and interested in customer success. Second, it gives your customer-facing teams a way to promote customers. Third, your customers are powerful brand advocates in their own right, you need them to speak for you.
3. Use Third-Party Content
Don't restrict your output to employer branded content. One key part of an employee advocacy plan is authenticity. If your participating employees are only sharing company content, then audiences may not resonate with them.
You need to make it easy for employees to speak to the content. Your content needs to line up with your employees' interests and mesh with their work. For example, you can't expect product managers to speak to content about marketing or sales.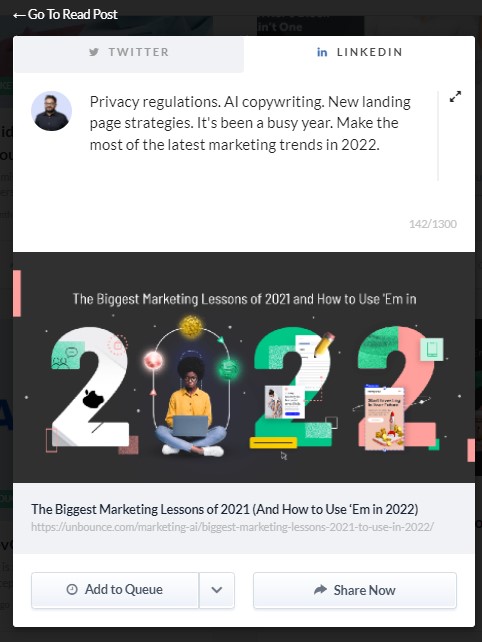 However, it's really challenging to build high-quality content in every niche, especially technical subject matter. Even if you can make that content, you might not be able to do it consistently or regularly enough to drive momentum.
This is where third-party content can really help. You can draw on a huge variety of sources to provide your team with interest and relatable content.
A good starting point for curated content is to look at blogs of your teams' tools. Here's a list to get you started:
Sales
Marketing
Product/Engineering
You can also ask people from each team about the content they consume, including podcasts, blogs, videos and other resources.
4. Drive Employee-Generated Content (EGC)
EGC is a powerful type of content for any employee advocacy plan. This content carries the authenticity audiences are looking for because they directly come from the employee.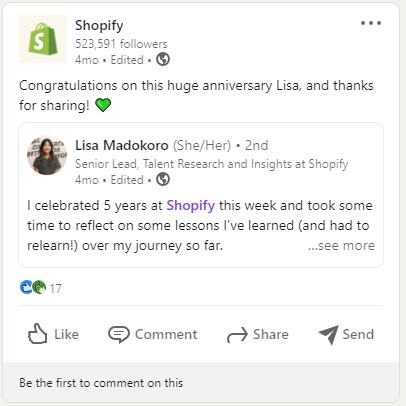 A strong EGC output can give you a few key advantages.
First, you can get a large variety of content. Your employees can come up with a lot of great ideas. They can write their own thought leadership posts, take photos, and even record short video clips. So, if you're looking to easily break a monotony in your content, then leaning on EGC is a really good start. You can also your employees' posts on your official accounts.
Second, EGC can encourage employees to share content. People like supporting their colleagues on social media platforms. By making EGC an option, you could also get more employees participating in your program. For example, some employees might see EGC as an opportunity to build their personal brands.
Third, EGC is also a great way to build your content pipeline. You may not be able to produce enough content alone. However, your employees can really help create volume and diversity in your content strategy. They can even chime in with their own knowledge to produce technical or niche content that you can't easily create alone.
The starting point to facilitating EGC is to create a social media policy. This document would be a reference point for employees to know what they can and cannot share on social channels. It serves as a runway that guides EGC growth all the while keeping people away from hazards.
5. Establish the Benefits of Sharing Content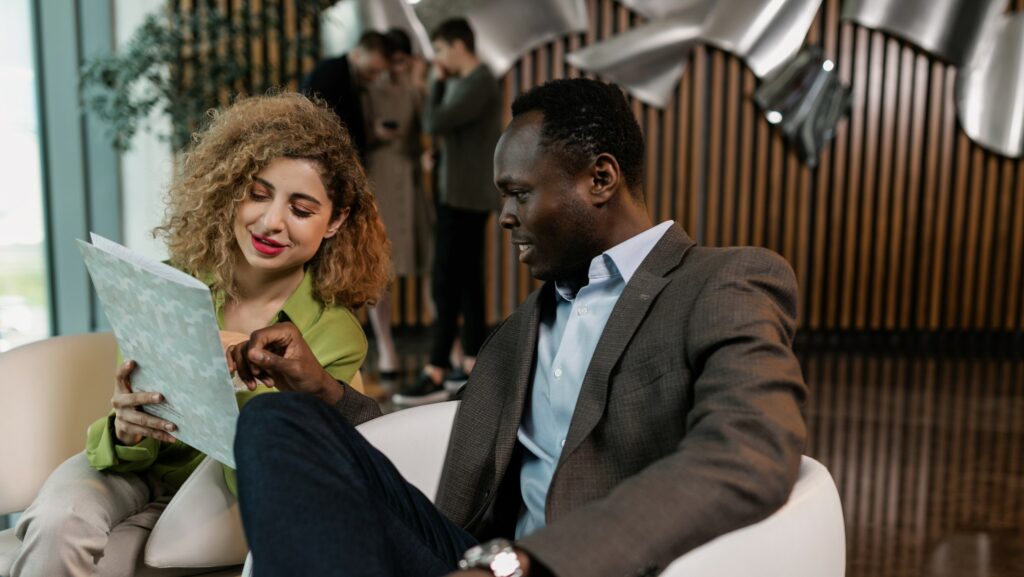 Producing content is only one-part of the equation, you need to generate team-wide buy-in as well. You need to ensure you have key teams and people onboard with your program.
One good starting point is mapping the benefits of employee advocacy to departmental KPIs.
You can show the sales team how your program supports social selling. Highlight how prospects will see your sales reps as experts. Finally, show how the program can reduce the deal cycle and/or generate more qualified leads.
Your executive team will appreciate how employee advocacy helps amplify brand awareness and supports the brand's reputation. They'll also like how getting more employees advocating for the brand could help with talent retention and talent acquisition.
To the marketing department, highlight how employee advocacy can support demand generation, website traffic growth, brand amplification, and brand credibility.
Finally, you can show the HR/people operations team how employee advocacy supports talent retention through higher employee engagement. You can highlight key metrics like increasing the number of qualified job seekers or reducing hiring costs.
Next Steps: Plan for Growth
With the right employee advocacy content in play, your goals should shift to driving growth. You want to onboard more brand ambassadors and drive more engagement. Consider incorporating leaderboards and rewards to attract more employees to participate in your employee advocacy plan.
Down the line you might even need an employee advocacy tool to organize your program in a way that makes it easy to mobilize lots of employees.
For More on Employee Advocacy: