When building a brand advocacy program on social media, you'll come across many different types of people. Down the line, you'll definitely work with introverts. With the right planning, you can get powerful social media influencers out of introverts.
Social Media and Introverts: A Perfect Match
There are things about the online world that make it more comfortable for introverts than the real life world. Moreover, it lets them connect with the world on their terms and from within their comfort zone.
In terms of social media, introverts get a space where they can better steer the conversation. They can choose the topics they want to get into. Introverts can also engage with the people they're comfortable interacting with.
Why Introverts Love Social Media
The advantage of LinkedIn and other social media platforms is that they give people more control in how they engage in a conversation. For introverts, social gives them the space to carefully think through a response or message. They can also choose who to respond to.
In a way, social media could take out some of the chaotic aspects of engaging people. For some introverts, removing chaos removes some of the difficult aspects of reaching out to and talking to people.
Social media also gives some introverts a space where they can shine. They can use LinkedIn and other platforms to get attention on the merits of their knowledge and ideas. This can enable them to emerge as thought leaders and build engaged audiences.
How to Build a Social Media Strategy for Introverts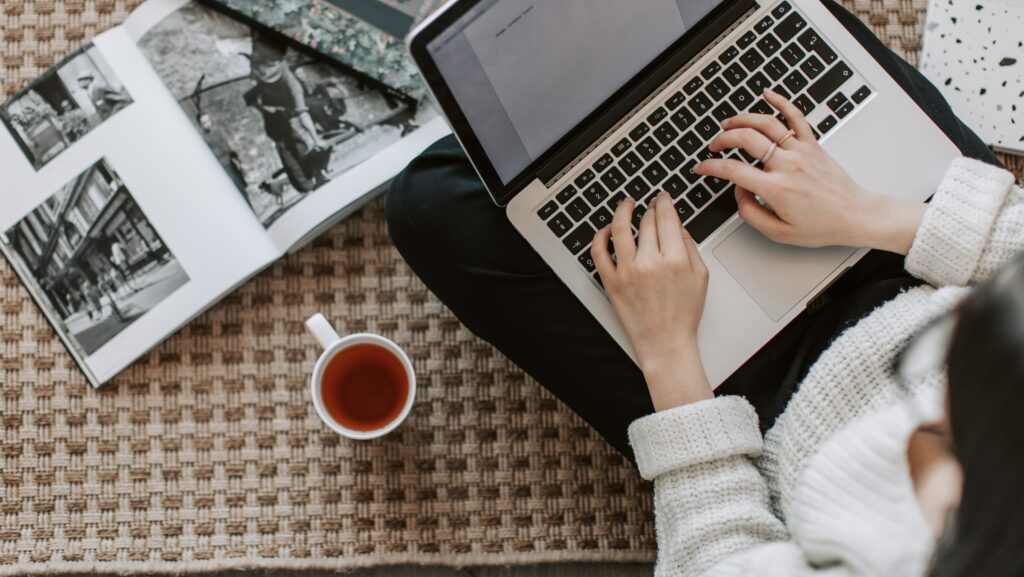 1. Work With Willing Volunteers
Start by getting excited people onboard. Be it introverts or even extroverts, you don't want to force people to do things they're not comfortable with. Look for teams and individuals who'll be invested in being active on social media.
2. Use Familiar Territory
For employee advocacy, we tend to favor LinkedIn. It's for good reason too. It's the top social media platform for recruiting talent and generating leads.
But it's a good idea to have an open mind. Some introverts are more comfortable with other platforms, such as Facebook or Twitter. Use their preferences to your advantage. You could leverage their knowledge, interests, and existing audiences pretty quickly.
3. Find Interesting Content
Next, prioritize authenticity. You should offer content that your advocates can personally speak to. The more comfortable they are with the content, the easier it'll be for them to engage their audiences. The more they succeed with their audiences, the greater your reach.
You should build processes that let your employees suggest and create content as well. This can be as simple as a Slack or Teams channel. Doing so will help deepen the buy-in of your employees towards your advocacy program.
4. Create Incentives
Use leaderboards and gamification strategies to keep up the momentum. Introverted people can be competitive too. You can sweeten the pot further by offering rewards.
5. Remove Fear & Doubts
Build a social media policy. You can use this document to clearly list what your employees are allowed (and not allowed) to share on social. Your employees might be worried about making a mistake. A policy helps lift the fear and uncertainty of being active on social media.
You could also provide support assets, like templates for social media posts, profile banners, and professional headshots.
This stuff can help your employees get off to a quick start. Besides making it easier for people to be active on social, these assets can also drive early results. This can encourage employees to keep up the momentum.
Learn More About Brand Advocacy