Employee advocacy on LinkedIn is fast becoming the go-to social media strategy for brands.
In today's landscape, audiences are engaging less with ads and official posts from companies. Instead, people prefer engaging with peers, friends, and other contacts they personally trust.
Given the situation, brands want to lean on their employees to help reach new audiences and drive more engagement. This move makes total sense. According to LinkedIn, employees have 10X more connections than official brand accounts. People are also three times as likely to trust the word of an employee compared to their employer (Edelman Trust Barometer via LinkedIn).
For companies rolling out employee advocacy, executing on LinkedIn is always top of mind.
Why Use LinkedIn for Employee Advocacy?
LinkedIn has 810 million members, making it both the top professional social media network and among the top platforms at large.
It's also home to 65 million decision-makers plus 61 million senior-level influencers (LinkedIn). Moreover, companies report that 80% of their B2B leads come from LinkedIn.
Given these facts, LinkedIn is a powerhouse opportunity for lead generation, talent acquisition, brand reach and much more. You basically have access to people who are directly relevant to the growth of your company across revenue, market reach, and much more.
Moreover, because LinkedIn is an essential part of professional growth (much like a resume), most of your employees are already on it. You have this great basis from which you can build your employee advocacy program.
Who Benefits From a LinkedIn Employee Advocacy Strategy?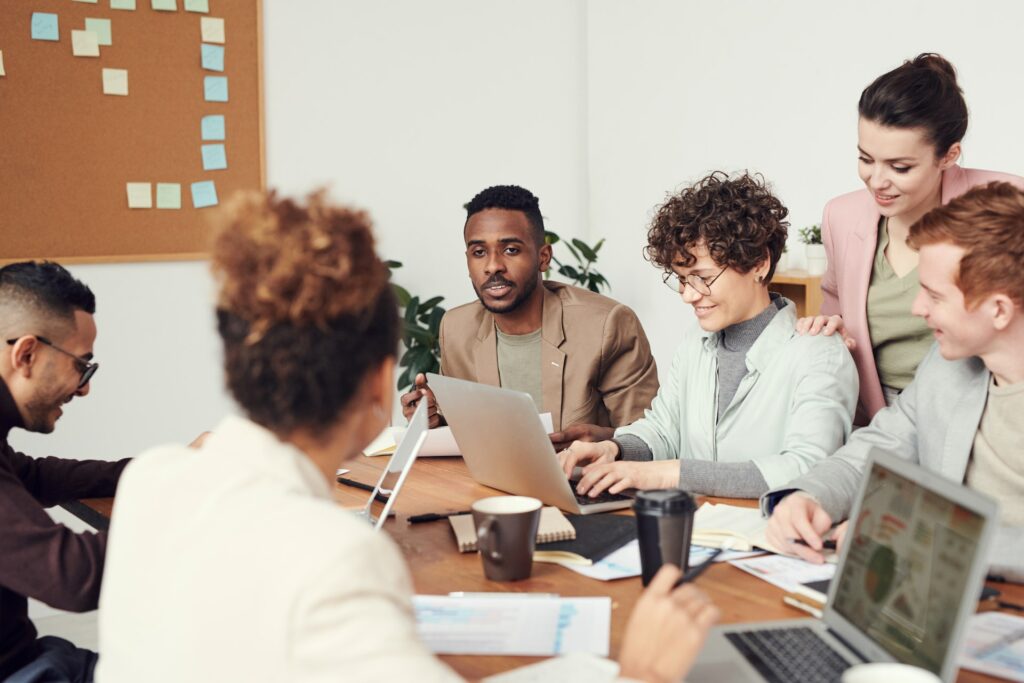 The right LinkedIn employee advocacy strategy will support the goals of key departments, like sales, marketing, and human resources/people operations.
Sales
Employee advocacy on LinkedIn gives your sales team an avenue to build credibility in their networks. With the right content, they can shift from being sellers to problem-solvers and guides. They want to get their prospects to see them as experts who can answer questions and give solutions.
This shift is critical for sales teams looking to build trust with prospects. In fact, building this credibility on LinkedIn is critical because 75% of decision-makers use social when making a purchasing decision (IDC).
Marketing
LinkedIn-based employee advocacy can unlock a potentially deep wellspring of organic traffic and reach. This is especially important now as marketers can't strictly rely on ads. Overall, marketing can use your employee advocacy program to drive thought leadership, brand reach, and much more.
Human Resources
Employee advocacy on LinkedIn is a powerful asset for talent sourcing and employer branding. In fact, brands with socially engaged employees are 58% more likely to attract top talent. They're also 20% more likely to retain their talent (LinkedIn). Your HR team will appreciate the opportunity to attract prospects to their talent pipeline than to just seek them out.
9 Steps to Building an Employee Advocacy Strategy on LinkedIn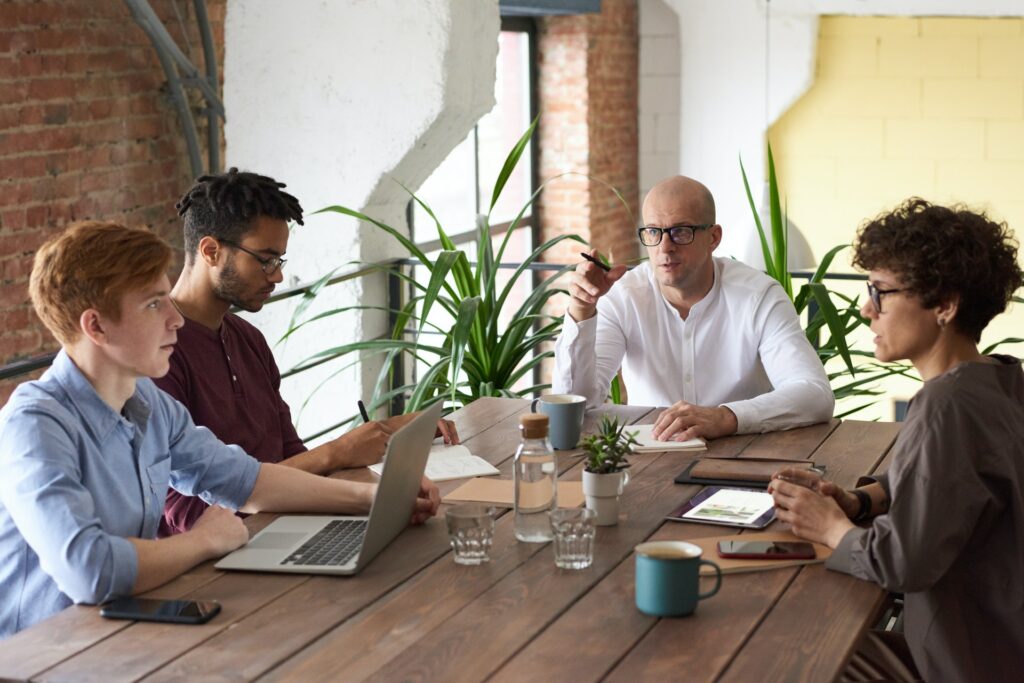 Step 1 – Set Your Goals With Team Input
Every guide starts with "define your goals." But it's a good idea to loop in the right teams to help tune your goals. For example, your sales team wants to attract and nurture prospects as well as build the credibility of its sales reps.
Use these tangible team goals to drive your strategy. Doing so will give you a clear direction of where to take your content and create early buy-in.
Step 2 – Recruit Willing Employees
You don't want to force the program on anyone. The strongest employee advocacy programs build on the authenticity and enthusiasm of employees.
Start with teams who are both already active on social media and those who have the most to gain from the program. For example, your sales and marketing teams have specific KPIs they need to meet. If they see the link between their goals and your program, you'll have a rockstar roster to kick-start your strategy.
Step 3 – Show What's In It for Employees
Reinforce the value of employee advocacy by highlighting the personal benefits. You can point at the opportunity to grow their personal branding and boost visibility.
Step 4 – Build a LinkedIn Policy for Employees
Write a social media policy. This document should clearly spell out what your employees are allowed/not allowed to post on social media. Steer it as an asset that empowers employees to engage on social, not discourage them.
Step 5 – Get Leadership/Executive Buy-In
Your executives set the tone for the rest of the company. If they're taking the lead, your wider team will follow suit. Your executives can also help your employee advocacy program in other ways too. For example, your executives can offer thought leadership and help fuel visibility to your content through sharing, engaging/reaction, and commenting.
Step 6 – Train Your Team
Walk your employees through the program. Show them best practices for sharing content (e.g. posting on specific times, commenting on posts, tagging, etc). You can also create playbooks that document your tips and best practices. Your employees can use them as guides.
Step 7 – Launch & Measure
Once you launch, start tracking the performance of your content. See which assets are helping you and your supporting teams reach their KPIs. Look for high-traction/engagement hashtags, topics, and other triggers. Finally, keep an eye out for top performing employees and see how you can leverage them in the future to grow your program.
Step 8 – Maintain Momentum
When making early gains, look for ways to sustain that energy. You can use leaderboards and gamification to keep employees engaged in the program. Consider adding processes that push your employees deeper into your advocacy program. For example, involve them in the content ideation and creation process.
Step 9 – Grow
Start tuning your processes for growth. For example, upgrade your training program into a more robust onboarding system for new hires. Create templates people can quickly use to create their own content. Look into employee advocacy platforms to help organize and support your growth.
More LinkedIn Marketing Tips & Guides