Tá muid ar ais!
That means "we're back!" in Irish. Don't ask us how to pronounce it – we aren't entirely sure…
Yes, we are back from this year's Web Summit in Dublin, and we have loads of highlights to share with you. And yes, these highlights include our favourite parts of the pub crawls.
Our big takeaway from our time at the Summit was to go in with an open mind and seize every opportunity to make a new connection. If you attend with the hope of speaking to that one investor or getting a story in the New York Times, you may be disappointed.
We recommend going to have fun and to connect with a diverse range of people. Keep your larger goals in mind, but remember that conferences of that size and reputation seldom go as planned for attendees.
So without further ado (and in no particular order), here are our Top 10 Moments of Web Summit 2015!
1. Sheep Summit
Dublin was just as beautiful as we imagined, but we had no idea their sheep came in such vibrant colours. And it looks like they decided to colour coordinate with the Web Summit pallette. How thoughtful!
3. Canadian Meetup
We Canucks are a tight-knit bunch, even if we've never met before! So it was no surprise that there was a Canadian meet up on Day 2 of Web Summit.
Drinks with a bunch of Canadians tonight at 6pm, The Grand Social #WebSummit #tech #Dublin #startupcan pic.twitter.com/4SY6f7rUAD

— Kei B (@BoldLove) November 4, 2015
We met some awesome new friends here, including Kei Baritugo of BoldLove Communications in Vancouver, and some of the Affinio crew out of Halifax. Don't worry – there wasn't any East Coast vs. West Coast hostility.
4. 80's Cover Band
No Canadian meetup is complete without an 80's cover band, right? It's a part of our heritage.
…Okay, we totally made that up.
Nonetheless, our time at the meetup was only enhanced by the fact that we got to rock out to Sweet Child of Mine while discussing growth strategy.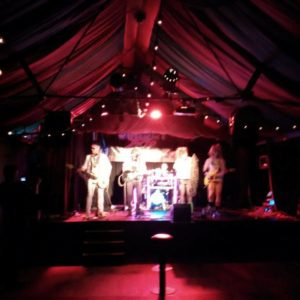 4. PITCH Competition
We were super excited to be selected for Web Summit's PITCH Competition. You may recall us buzzing about it last week.
Well, it was even more exciting in person.
Our CEO gave a lightning 3-minute presentation on who we are, what we do, and why it matters. Although we didn't make it to the final round of the competition, we had an awesome time sharing PostBeyond with the judges and audience.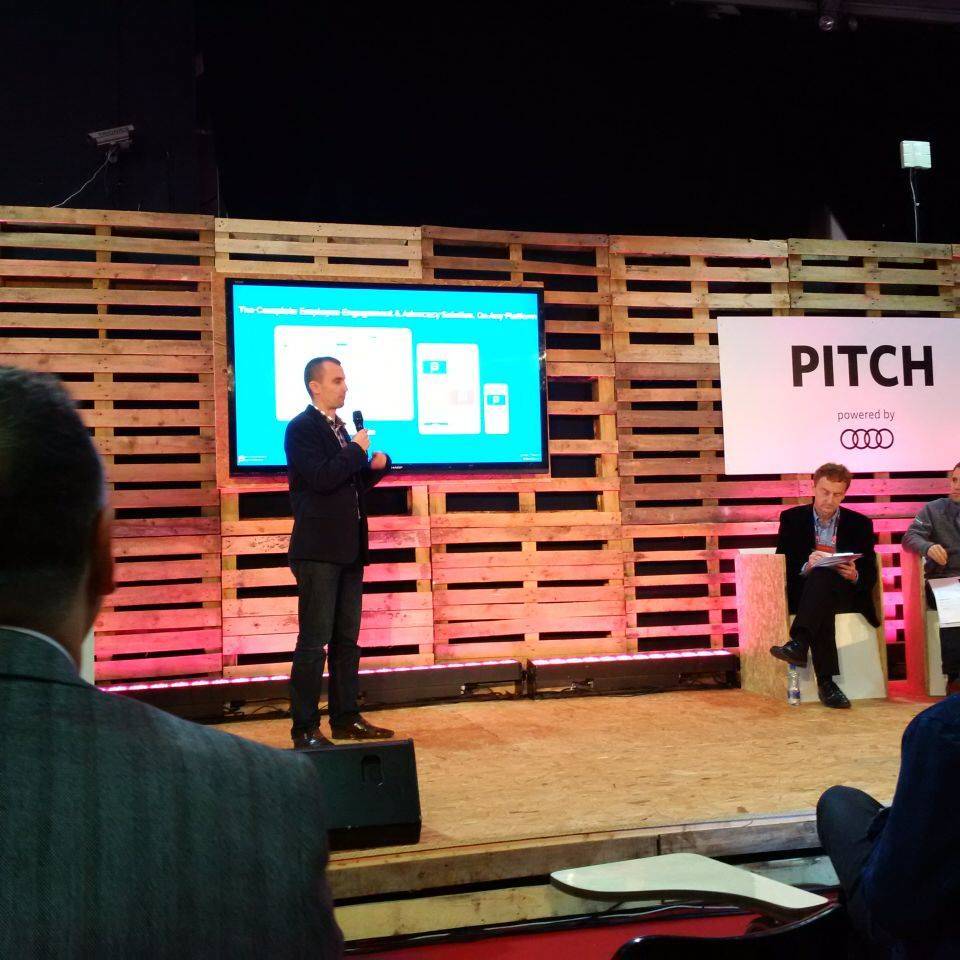 There were some truly brilliant startups competing in PITCH. We'd like to extend our congrats to all finalists, and the winners: Connecterra and Bizimply.
5. Ed Catmull of PIXAR
Web Summit's closing conversation was not one to miss. Ed Catmull, Founder of PIXAR, discussed the power of creativity and innovation. We particularly liked Ed's take on "restarting."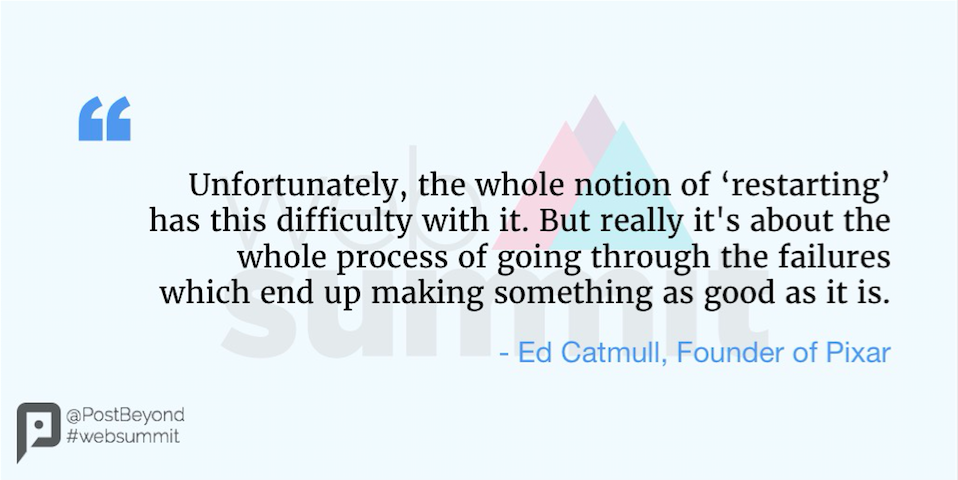 Most startups know that it takes failure to succeed (is that on a classroom poster somewhere?) Ed's talk served as a reminder that the chances of getting off to a perfect start are slim to say the least. There's no shame in starting over, and that level of dedication will be evident in the product you put out.
6. Movember Booth
It's no secret that we at PostBeyond love Movember. We know their Toronto team well, and we're consistently inspired by their great global team of passionate employee advocates.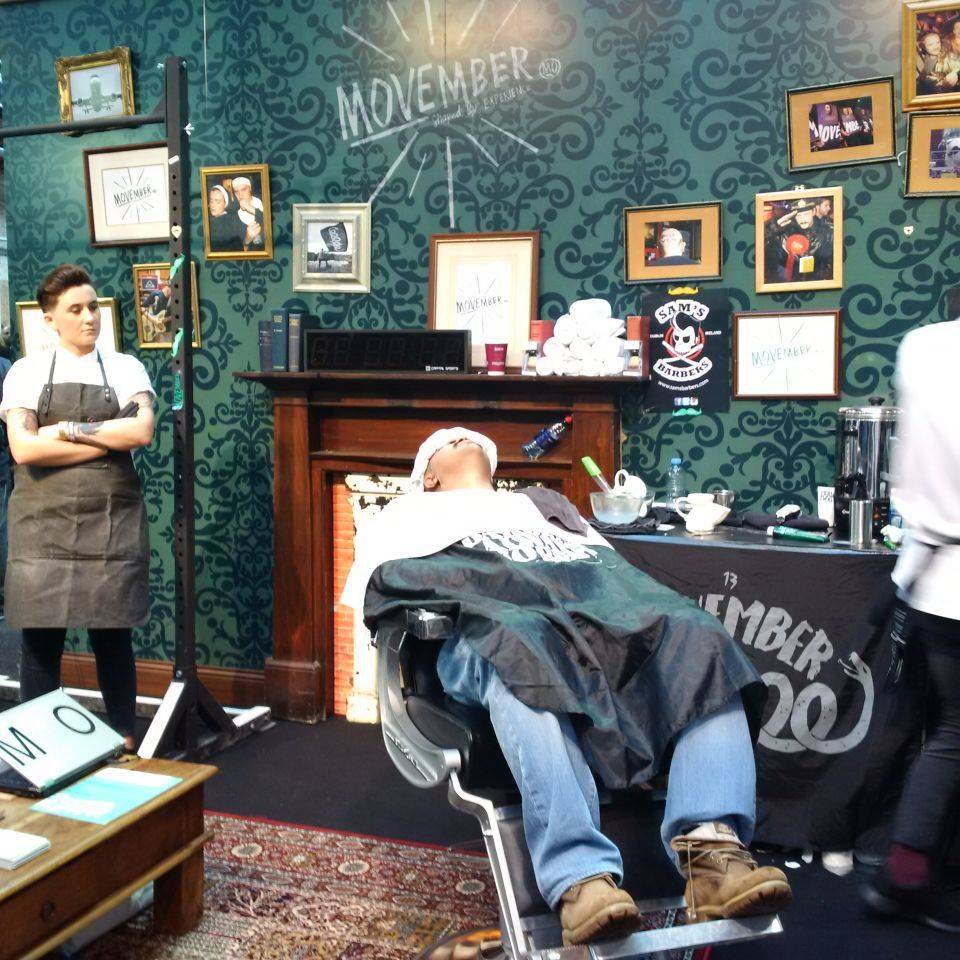 When we heard that Movember had a booth at Web Summit, we had to drop by. Although Movember technically started November 1, the team in Dublin were quick to offer a professional shave to any attendees wishing to grow their Mo' for the rest of the month.
7. #NightSummit
You weren't thinking of sleeping, were you?
When Web Summit says they aren't a 9-5 conference, they mean it. We took in the #NightSummit Pub Crawls for most nights of the conference, and we were impressed with how well local pubs and Web Summit staff handled the volume of thirsty techies.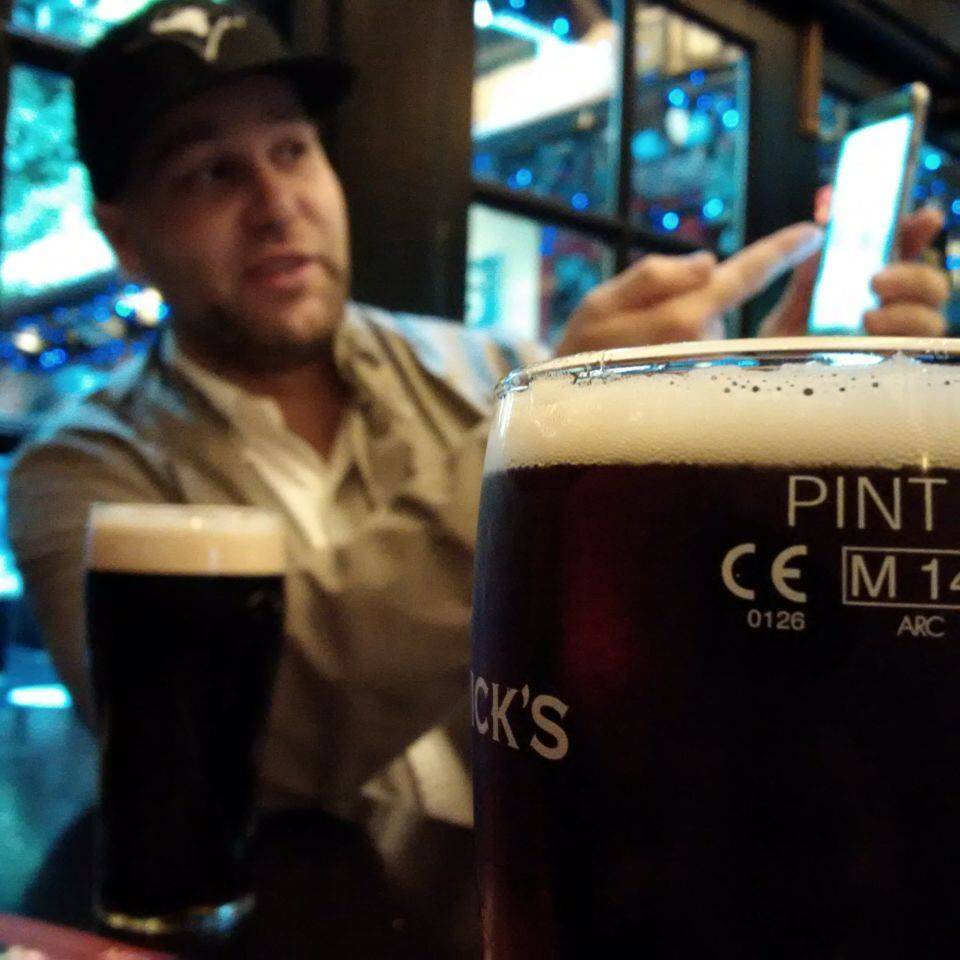 8. Bringing VR to the Masses
Palmer Luckey, Founder of Oculus VR, took to Centre Stage to discuss the future of Virtual Reality with CNN Money's Tech Correspondent, Laurie Segall.
During our chat, @PalmerLuckey said VR would be more ubiquitous than smartphones. Great interview. #WebSummit2015 pic.twitter.com/phVmjYTD6u

— Laurie Segall (@LaurieSegallCNN) November 3, 2015
Now, Virtual Reality in itself seems like a very futuristic concept. Imagining the future of VR is a whole other level of sci-fi. Palmer's ideas on virtual travel sounded pretty appealing and left us wondering if there will be a VR Web Summit in the (near) future!
9. Web Summit's Youngest CEO
Web Summit is known to bring top tech talent from around the globe, and today's talent is starting early! One of the most inspiring was Alexander from The Ability App – at age 10, was Web Summit's youngest CEO!
Youngest CEO (10!) at #websummit Alexander from @TheAbilityApp which helps those with disabilities access services pic.twitter.com/yBdGKaHH4S

— Web Summit (@WebSummit) November 5, 2015
Although we didn't get a chance to meet Alexander in person, we admire his dedication to improving the lives of people with disabilities. Entrepreneurship can start at any age!
10. Event Production
We have to hand it to Web Summit – the execution of this event was on point. From stage design to pub crawls, the Web Summit team knows how to run a large-scale event. Even in the face of power outages, the team managed the event with the utmost professionalism.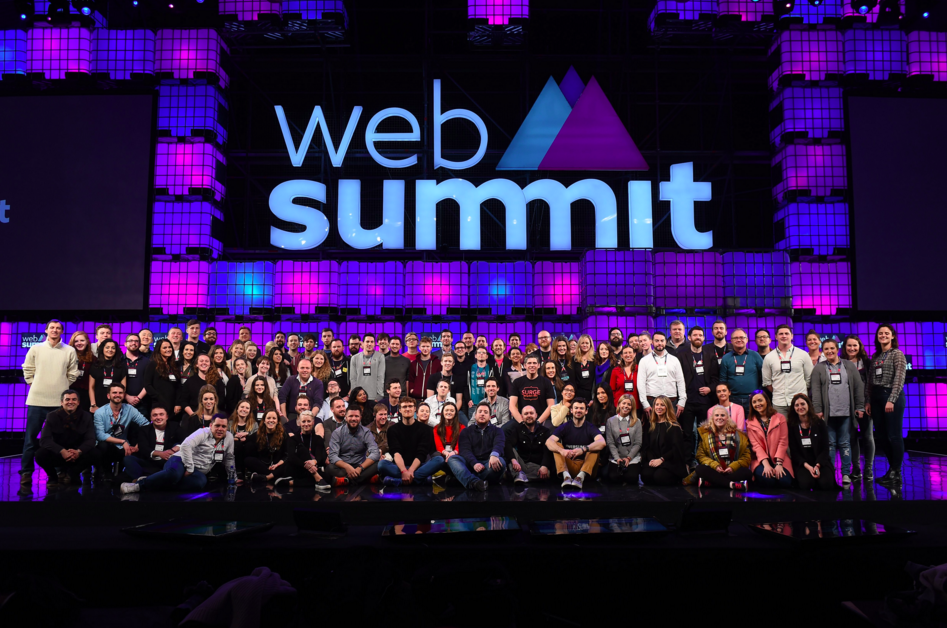 We're still reeling from what an amazing experience Web Summit was for us. There really is nothing like being surrounded by 42,000 people who are all just as excited as you are.
And speaking of the crowd, they were a pretty sharp looking bunch. Our new friend Kei even made Web Summit's Best Dressed list!
If we didn't get a chance to chat at Web Summit, feel free to drop us a line and get to know our team. Maybe we'll even see you at Web Summit Lisbon next year 😉