2016 was PostBeyond's biggest year yet. This in itself is exciting news, but it would be wasted if we didn't take time to reflect on how we got here. What have we learned from our customers? How can we better help organizations navigate the changing expectations of the workplace? What trends in the workplace have seen on the rise, and how do we prepare for them?
Although this is the time of year when you'll see countless "Top Trends for 2017" lists, I'd like to do something a little different and share some of the best insight I received last year from one of the top thought leaders in the Future of Work, Jacob Morgan.
Jacob's thoughts around the Future of Work have proven invaluable for us at PostBeyond. The principles that govern Future Organizations are exactly what we help to facilitate for our customers, so keeping a pulse on these trends is critical. As 2017 kicks off, we're looking forward to seeing the concepts Jacob predicted develop even further.
Listen to my podcast with Jacob below, and feel free to share your thoughts with me in the comments.
About Jacob Morgan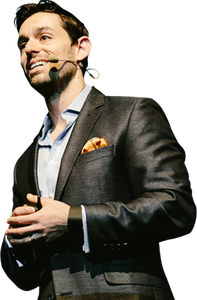 Jacob is an author, speaker, and futurist. His latest book, The Future of Work: Attract New Talent, Build Better Leaders, and Create a Competitive Organization, explores how the workplace is changing. Jacob also co-founded the Future Of Work Community which is a brand council of the world's most forward-thinking organizations who come together to explore the future of work. He frequently speaks at conferences and events all over the world and contributes to media publications such as Forbes, the WSJ, USA Today, INC Magazine, CNN, and many others. His clients include companies such as Microsoft, St. Jude Children's Research Hospital, NYU, Wells Fargo, The Harvard Business Review, SAP, Cisco, and many others. Jacob also hosts the popular Future of Work Podcast where he interviews business leaders, executives, and authors. In addition, he has a bi-weekly YouTube video series called the Future in 5 and a longer form program called The Future of Work Show where he goes inside of the world's most forward-thinking companies to interview employees, executives, and their offices.
WHAT YOU WILL LEARN IN THIS EPISODE
The importance of employee engagement and experiences
Why the HR function is changing and ripe for disruption
Principles of the Future Organization
Technology's role in the Future of Work
Trends shaping the future of the workplace
Why all managers must be leaders
Why fear based management is outdated and can't work in the future
Why innovation is every employee's job
How to future-proof your career and organization
LINKS MENTIONED IN THIS EPISODE