In part one of this trilogy, we covered why your CEO and executives need to be active on social media. In part two, we showcased examples of CEOs who dominate on social channels, but what about the average CEO who doesn't have millions of devoted fans following their every tweet?
This article showcases a social sharing case study featuring PostBeyond's own CEO, David Lloyd. PostBeyond is a SaaS startup with an employee advocacy product. We live and breathe social sharing, which means luckily for our marketing team our CEO is bought-in and knows the benefits of being active on social media.
In mid-July, the PostBeyond team attended a startup carnival charity event. One of the event highlights was an executive dunk tank. David happily participated and our team had a blast dunking our CEO.
The next day our marketing team added all the event photos onto our instance of PostBeyond we dubbed ThePost. From there, David shared a post of his dunk tank experience on LinkedIn and boom! The authenticity of his post resonated with his LinkedIn audience and his number of impressions grew like wildfire.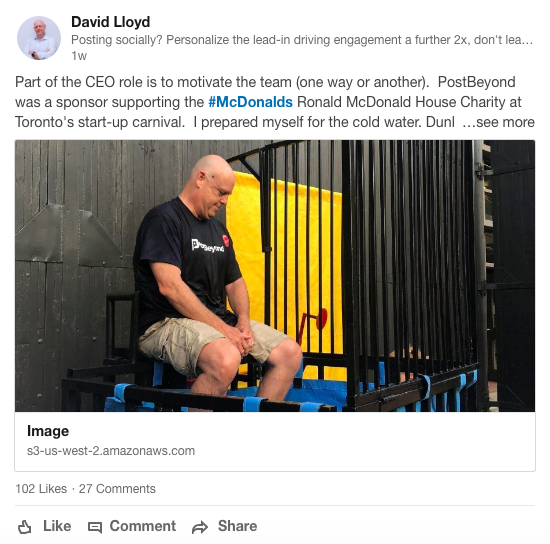 This one post generated the most engagement he has had to date with over thirteen thousand views and hundreds of comments. Meaning this post was not only visible to David's network but also his extended network.
Below are analytics pulled from the PostBeyond platform showcasing how David's one post – send out on Wednesday – created a spike in total reach and interactions for PostBeyond's social advocacy program. This highlights the influence a CEO or executive can have on a program and why it is so important for continued success that they are onboard and participating.


In addition to this increased visibility, this one post also resulted in tangible attribution… it drove an increase in traffic to the website. Below is an image originating from Google Analytics showing the weekly traffic sourced directly from LinkedIn.

In the previous article, we also discussed why it is so important for your CEO to not only post but also be authentic. As you can see, David does a great job of not only creating authentic posts but also responding to comments and keeping his social media engaging. Showcasing personality can go a long way to humanize a brand and connect to customers with more than just a product/service value prop.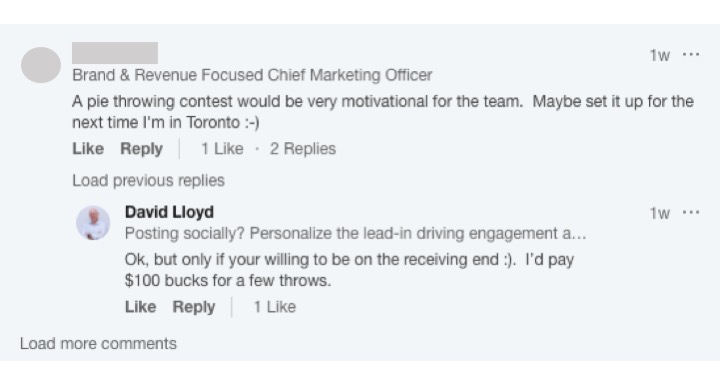 It only took David 2-3 mins to share out the image from ThePost and add an authentic message. This one activity generated thousands of views, some of which were current prospective clients! That level of targeted brand awareness and positive PR is invaluable.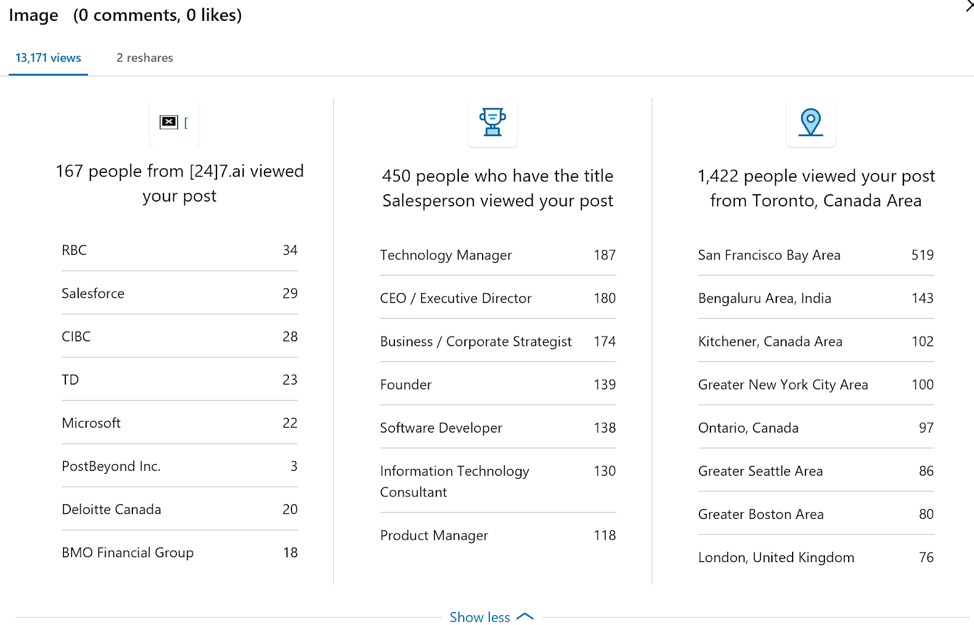 This is just one example that showcases no matter how big or smaller the organization, having your CEO be active on social media can provide tremendous benefits to your brand.
Want to learn more about social advocacy? Subscribe to our blog!