We've seen the impact that employee advocacy has for an enterprise, but what about the impact it can have for employees? How will an employee advocacy program be rewarding for your team – especially if they want to keep their personal lives and professional lives separate?
We've found that the answer lies within strengthening their personal brand. Employee advocacy offers your team the chance to become thought leaders in their area of expertise, and that's a powerful thing! It allows your employees to become experts and share their knowledge with their networks, while giving them the confidence that their company backs what they're sharing.
We teamed up with Neal Schaffer of Social Tools Summit and Maggie Huston of Oracle Social Cloud to discuss the most important questions about employee advocacy. Here's our take on why advocacy is important for your company:
Employee advocacy can have the following positive effects on your employees:
Growth in professional networks
Strengthening your personal brand
Better lead generation through social selling
Professional development through new skills training
Sales teams, for example, can use social selling to become trusted thought leaders while simultaneously nurturing their leads. Also, employees who are typically more reserved may use employee advocacy to expand their personal networks and begin building their personal brand.
Building Your Personal Brand
But what's the big deal about a "personal brand" anyway?
This is your professional reputation, and it will follow you throughout your entire career. Employers and peers will look at your online presence as a reflection of who you are and what you know. So with that in mind, it's important for employees to both develop their personal brand and become brand champions for their employer.
By doing so, employees are demonstrating an active investment in their professional development and becoming one of your enterprise's greatest leaders. Allowing your employees to speak on behalf of your brand sends a message of trust and encourages the employee to share knowledge with the entire team.
Incentives  like weekly email updates or leaderboards are great ways to encourage continual development with your employees. Recognizing and sharing wins of any size from your employees is one of the best ways to show them that you're proud of their achievements, and you're 100% behind them. It inspires them to keep that momentum going and stay loyal to your enterprise.
To learn more about employee advocacy, watch the full webinar with Neal Schaffer and Oracle Social Cloud.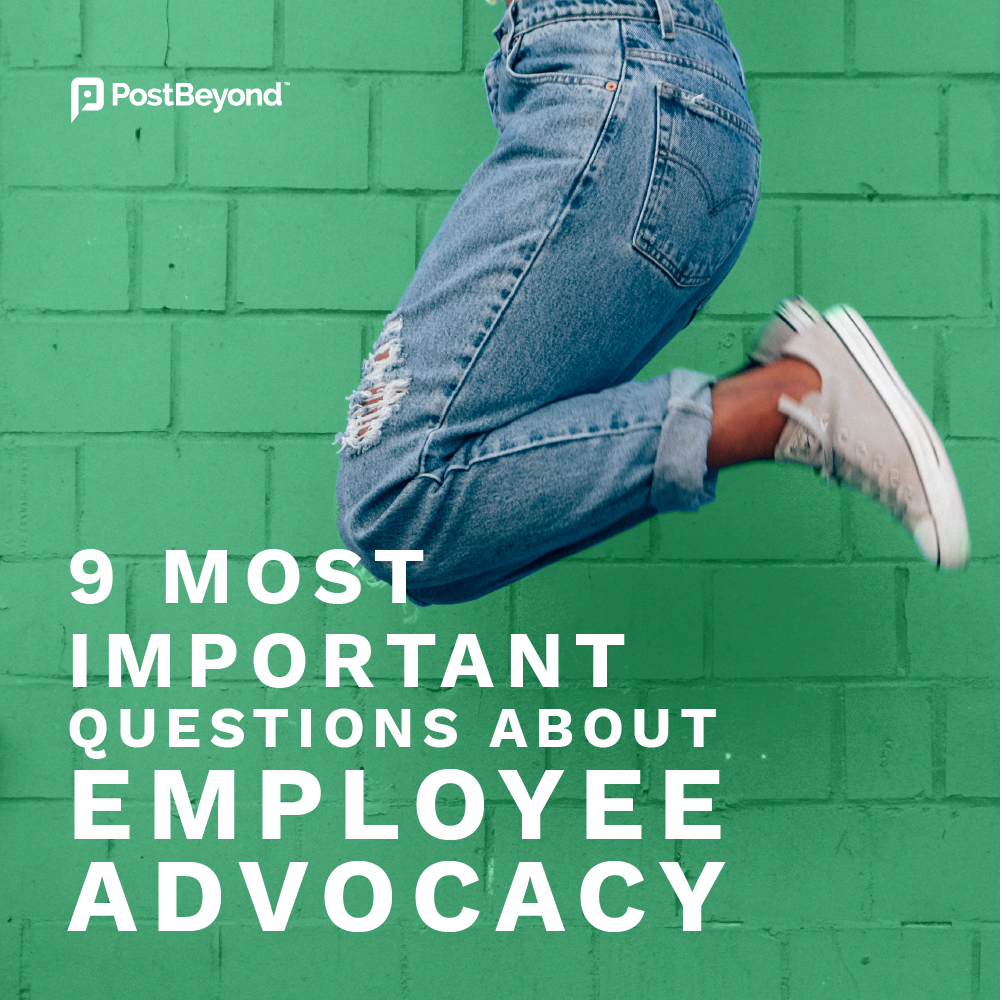 Have you ever experienced positive effects of employee advocacy? What inspired you to become a brand champion? Share with us in the comments!