Employee advocacy programs allow organizations to promote its brand through its employees and their social media networks. Employee advocacy can be everything from sending internal company e-newsletters, with social share links, to a full formalized program with goals, metrics, and specified software. As with most marketing campaigns, the more effort and strategy that goes into a program the better the results most often are.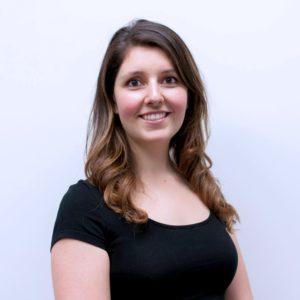 In this blog, we run through a Q&A with Sarah Beatty a Customer Success Manager here at PostBeyond. We discuss why the first 30 days are so crucial to the long term success of your employee advocacy program.
Here's a little about Sarah, she has been with the PostBeyond Customer Success team for over 3 years. She's seen it all and has extensive experience launching and supporting the continued success of employee advocacy programs across various industries. When she's not coaching her customers, she's obsessing over employee engagement and improving lives at work.
Let's start with the basics … why are the first 30 days the most important?
Money and time have been invested in researching, preparing and launching an employee advocacy program so department heads will want to see the value and positive signs of ROI right way. A strong start is crucial for the program is because it sets the tone. It helps employees understand how important this is to the business and what is expected of them.
Think about it, the first time you use a technology, how you feel about it pretty much continues to be how you feel about it going forward. If it's easy and fun to use, you'll keep coming back. If it's difficult and glitches on you, you're less likely to come back to it without being prompted. Generally, our first impression or interaction with new technology solidifies our impression and once set it's often difficult to change.
How did you come up with 30?
Research tells us it takes 23 days to form a habit. The first 23 to 30 days are so important because it sets the foundation, forms attitudes and develops habitual behaviors vital for the program's success. If employees invest the first month into building the right habits they are more likely to continue to use employee advocacy technology as part of their new day-to-day routine. Thirty days is also important from a tracking perspective as executives will want to see the first monthly report showing positive trends and signs leading to ROI for the investment they've made into the program.
What are three ways to ensure good sharing habits?
1 – Executives Leading the Charge: They're the OG (original) influencers in an organization- their views and behaviors toward this program will rub off on their staff. If an executive gives users context for why this is important then employees will better understand why they need to be participating. Make sure your executives are invested and fully understand how this program can drive business results.
2 – Setting Expectations: without clear goals and set usage expectations, employee advocacy programs get pushed to the side or down an employee's priority list until it is eventually forgotten. Holding users accountable to hit certain metrics reaffirms the importance of this program as a priority for the organization. Again where we can call on those exec influencers to help hold the team accountable to these metrics. Plus people do well when they have a clear expectation of what they have to do and when. It makes it easier for everyone.
3 – Recognizing and Rewarding: One of the best ways to encourage behavior is through positive reinforcement. In the initial phase, it is paramount to showcase quick wins and recognize and reward those involved.
Tip: A launch competition is a great way to get people in the habit of sharing and/or reinforce habits you want to see them make on the platform. Examples include prizes for those who schedule posts regularly or a weekly login lottery draw.
Are there program warning signs?
The one thing you want to be aware of is people not registering, low or no executive use or buy-in, and employees not showing up to training. These all showcase a lack of awareness – either the employee has no idea the program exists or they are not aware of how their participation will benefit them.
Another key warning sign is if staff don't have social savviness or fear technology. If employees are not social media or tech-savvy then employee advocacy is an uphill battle. If this is your organization's situation, start with addressing this issue first before launching an advocacy program. Start with social media guidelines and training.
The easiest way to turn around a program?
Start a company-wide competition and set it as an expectation to be X percentage of employees registered by X time. Even breaking it down by department or group can drive internal competition and start building behaviors.
Lean on executives. Get those who are bought in to discuss the program during meetings. Hosting an executive competition to see who has a 'stronger performing network' is another sneaky way to get executives in the competitive and sharing spirit.
Training! And how is this communicated. It is important to provide employees with advanced notice, different times to attend, and different mediums for participation. Training should also be engaging and focus on the value or pain point employee advocacy with help solve.
Increase social media aptitude by building out additional training and resources for those who may not be as social media or tech-savvy.
Tips for a solid kickoff
Start with a clear vision of what problem this program will solve and build all the materials around this.
Create a solid communication and promotion strategy so all employees who are allowed to participate are aware and bought into the program.
Executive buy-in aka credibility credibility credibility. This is one of the most important because if they are bought in and make it a priority then their employees are more likely to buy-in as well.
Build excitement for the launch. Have a party or tie the launch to certain popular events. Turbomonic used their sales kickoff as the chance to communicate their advocacy launch with the team. They built off the event's excitement which carried over into the program – within 90 days, they exceeded their goal of users sharing by 80%. As a result, they generated over 5,600 total shares with almost 5X the engagement per post.
Follow-up! Don't let early excitement dwindle down. Continue to bring it up to the program, identify those who need help, and to share early successes… all of this will help to ramp up the program and build good longer-term habits.
The biggest piece of advice you'd give to new program managers
Get help. It shouldn't be all on your shoulders. Other team members, your employee advocacy partner, and executives should all be helping and promoting the program throughout the organization. Also, metrics and goals need to be set in place BEFORE and continually watched to make sure the program is trending in the right direction.
How do you as a CSM help set clients up for success?
At PostBeyond our process is focused on coaching and partnership. We provide our clients with a dedicated CSM that builds a relationship with you and your brand so they are always up to date on your account. Our Customer Success Managers have also seen it all before and provide all programs with monthly data-driven reports that showcase trends and outline areas in need of improvement.
Learn more about PostBeyond and the benefits of having a dedicated CSM partner with you to launch your program.