Employee advocacy is a top priority for many leading enterprises today. Organizations that recognize the need to engage their workforce are the ones who succeed. It's an essential step in modernizing your enterprise, and if you aren't considering it, you risk being left behind.
But where's the proof?
Since we're data-driven here at PostBeyond, we've decided to compile a list of some recent statistics around employee advocacy, social selling, and employer branding. When woven together, these stats create a strong case for implementing an employee advocacy program.
Employees, Engagement, and Advocacy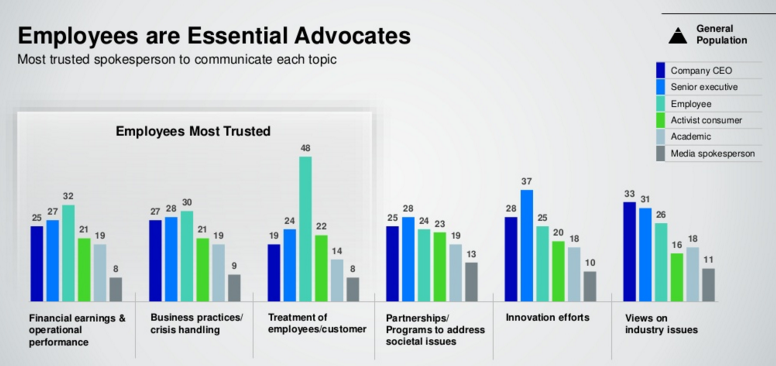 Source: 2016 Edelman Trust Barometer
Sales Enablement
Marketing and Brand

Employer Branding and Human Resources
Empowering your employees through content is one of the best ways to achieve alignment in your organization. It can mobilize your sales team with the right information, streamline your internal communications efforts, and help share your employer brand externally.