For many organizations, summer is a slower season which also makes it a perfect time to ramp up your employee advocacy program.
One of my favorite strategies for increasing program engagement is to make employee advocacy something people want to participate in. This means drawing them to the platform with interesting content (and incentives) exclusively available through your employee advocacy program.
Here are a few ideas for keeping your team engaged over the summer months:
1) Fun Summer Content
Summer is the perfect season to focus on improving and promoting your employer brand on social media. There are likely company picnics and fun team events happening. These provide a fantastic opportunity to promote your company culture to prospective candidates.
Sarah's Quick Tips:
Encourage your team to suggest photos from team events (they can easily do this using the PostBeyond mobile app). Resist the urge to share these photos on Slack or email. By solely hosting on your employee advocacy platform you'll encourage employees to log in and get the ball rolling on re-engagement.
Work with executives and team leads to encourage this behavior and when you see people circulating photos on Slack or email, politely remind them of how easy it is to use your advocacy platform to share these photos. (PostBeyond also makes it simple for employees to share these photos on their social networks, even Instagram!)
You can also encourage staff to suggest this type of content by setting up your leaderboard to award points for suggesting company event UGC.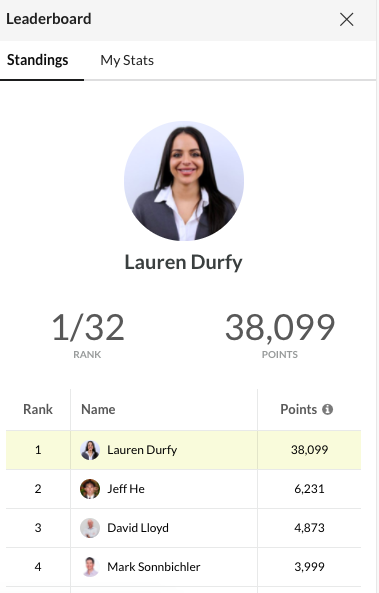 The perks: The benefits to your team are that they can see all of these photos in one place. The photos won't get lost in the noise or flood of emails. The benefits for marketing are these photo contents will help pull your team back onto the platform on a more frequent basis.
2) Photo Competitions
One of my other favorite ways to spice things up for the summer is to run a photo competition.
How to Do This?
Come up with a weekly photo challenge for your team (like your favorite place to eat lunch, or a selfie with your favorite co-worker, etc.)
Determine the best time to launch this competition — I typically recommend running it for at least 4 weeks. This gives it some time to ramp up and ignite the competitive spirit.
To make things fair, select the weekly winner based on which photo gets shared out the most from your content library.
The Perks: It'll help you generate more content and increase program adoption as your team can't help but want to check out the photos their colleagues are taking.
3) Team vs. Team Summer Themed Competitions
It's the season of holidays. Rally teams to avoid a drop in engagement on your Employee Advocacy platform.
How to Do It:
Try a team vs. team monthly competition to incentivize the behavior you want to see (more engagement on content, more suggested posts, etc).
Pick a fun name or theme for the competition to peak interest (such as Summer of (Social) Love, Share vs. Share, etc.)
Choose an interesting prize (like an ice cream truck visit or a 1/2 day off) to get teams motivated to participate.
Promote the competition frequently with lots of email updates, posters around the office, and discussing during team meetings or stand-ups.
The perks: You'll foster a mini-community around your employee advocacy program by bringing teams together to compete. Teamwork can go a long way toward helping to keep low-usage staff members accountable.
4) Summer School
If it's a quieter time for your business, use this time to re-educate employees:
How to Do It:
Run social media 101 training. Share best practices for leveraging technology to improve their social selling or social sharing practices.
Our Customer Success team runs these types of training sessions for our customers and are always happy to help provide ideas and guidance.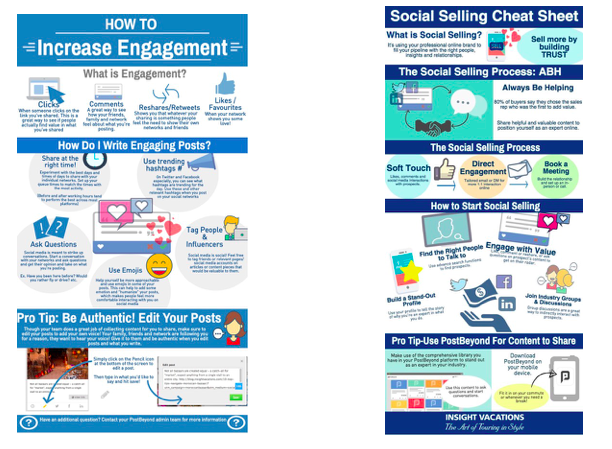 The Perks: The better employees understand why being active on social helps them in their roles and professional lives, the higher your adoption rates will be. I've seen this first hand that lower-adoption programs are often due to a lack of education. As soon as we run training, the program's adoption shoots back up.
To Sum it Up:
Summer is a great time to take advantage of these slower months to create fun contests and new training programs to help re-engage employees and increase the adoption of your employee advocacy program.
Looking for more ways to increase employee advocacy adoption? Download our "How To Drive Adoption For Your Employee Advocacy Program" ebook.