Why is employee advocacy on social media important?
Today's audiences trust what other people say more than official brand statements. Not only that, but over a quarter of consumers also look into how brands treat their employees when forming an opinion. The word your employees put in about your brand matters.
But how can we mobilize them? What goals do we set and how do we measure them? And how should we attribute ROI from our employee advocacy efforts?
What is an Employee Advocacy Program?
Employee advocacy is about driving brand reach and building brand credibility through your employees' activities on social.
Because audiences trust other people more than other sources, the content your employees post and talk about carries further than posts from branded channels.
This happens in several ways: Hiring prospects want to know the experiences of a company's existing employees. Potential customers would like to see the experts they may work with. And, overall, people value third-party validation (e.g, recommendations) – it's key for building trust.
But it's important not to reduce employee advocacy to just getting employees to share company content on LinkedIn or Twitter. Rather, advocacy is a holistic strategy that integrates into your internal marketing, employee engagement efforts, and much more.
Does Employee Advocacy Work? Key Stats
When executed right, employee advocacy works by driving more brand reach and recognition.
How to Start and Scale an Employee Advocacy Program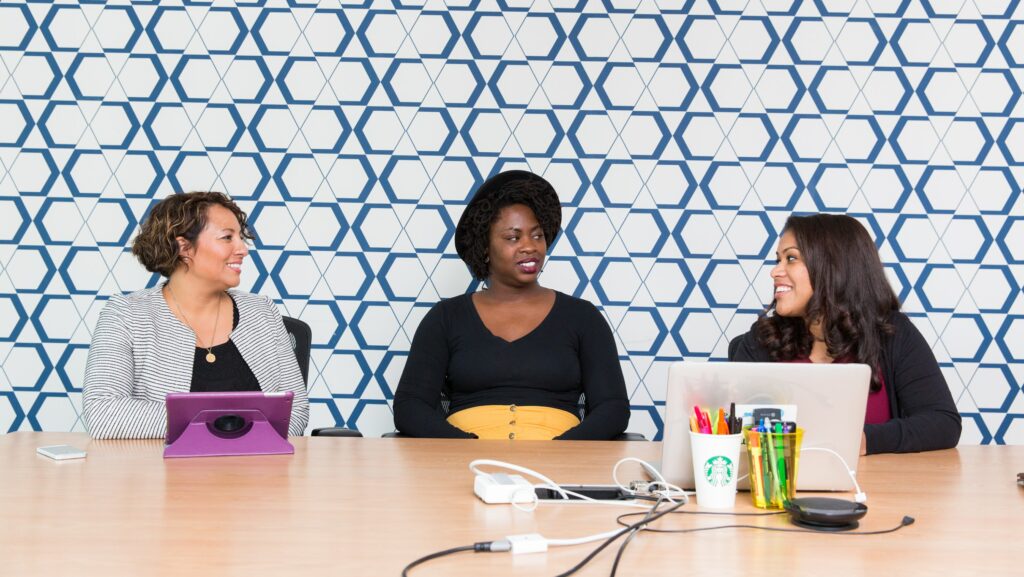 The key to a successful employee advocacy strategy is to ensure you have a plan in place for what happens before and after you start your program.
1. Get Leadership Buy-In
Your first step should be to get your executives and leaders onboard.
Not only do you need approvals, but company leaders also set the tone for the wider team.
They can champion your program by being the first to personally adopt and apply it as part of their routine. Enthusiasm from the top can encourage employees to buy in as well.
Don't neglect the departmental heads. Like the company leadership, the departmental leaders are key stakeholders. If you convince these leaders, you'll find that they'll push their own teams into becoming employee advocates.
The key to winning over departmental heads is to tie employee advocacy back to their KPIs. If they can see the direct value of advocacy in driving their goals, they'll want to support it.
As an example, the marketing team would want to see how employee advocacy on social media can drive organic traffic to the company website. They'd like to see employee advocacy support their wider content marketing goals, like thought leadership marketing.
Check out our step-by-step guide on getting leadership buy-in for employee advocacy.
2. Build a Positive Workspace
Effective brand advocacy doesn't come out of a void. It isn't something you can force either.
The right way to think about this is to look at employee advocacy as something that vocalizes what's great about your brand to others. So, if your employees have great experiences working for your company, they'll want to share that with their networks.
Ideally, then, advocacy is something pulses outwards. In other words, you need something that employees love and can speak to before you engage in advocacy.
Building a positive workplace that engages your employees and makes them enthusiastic about the direction of the company is key. Take a look at our list of employee engagement ideas to see how you can enhance your workplace.
You should also look at using internal marketing to drive employee interest towards the brand and its advocacy programs.
3. Set Goals and KPIs
Start by tying your employee advocacy goals to the KPIs of each key department. Your sales, marketing, and HR/people ops teams have specific goals they need to reach. You should try selling them on the idea that advocacy can directly help them reach those goals.
This is a good way to develop both cross-departmental buy-in and establish tangible metrics to measure your advocacy program. You want to make sure that the social shares, top performers, and other achievements support key organizational goals.
Get a start on building your employee advocacy KPIs by checking out our step-by-step guide.
4. Build Your Employee Advocacy Group
You need a starting group of employees to launch your employee advocacy on social media.
We typically find that sales and marketing team members are often the first to join brand advocacy programs. This is far from surprising because these teams often have the most to gain from advocacy. In fact, in a lot of cases, these teams are already active on social.
Our webinar offers a great insight into how to bring these groups on board with your advocacy.
5. Develop Processes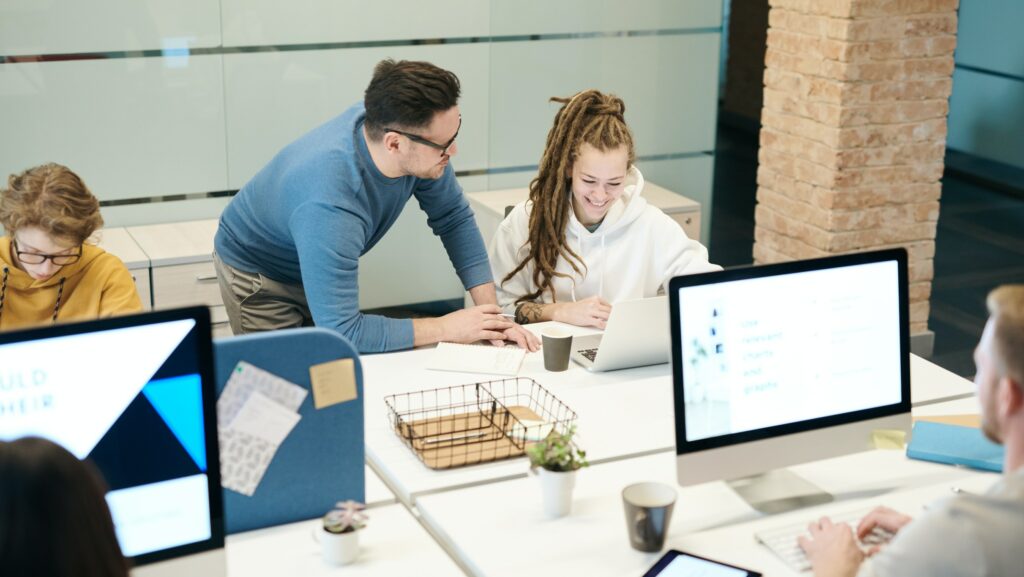 It's critical to have detailed plans and procedures in place to get your advocacy program moving and, as importantly, growing in the long-run.
Write a Social Media Policy
A good starting point is setting up a social media policy. This document is a central source of reference that helps remove the fear and doubt of engaging on social media.
Outline what your employees can and cannot post on social media. You should also define the etiquette or tone your employees should take on social. Think of the guidelines as a runway that helps your employees take-off on social, but also keeps them on track without veering off.
We have a step-by-step guide on how to build a social media policy as well as several strong examples from other companies.
Facilitate Brand Advocacy Activity
Next, think about how you can mobilize your employee brand advocates to act on social. You'll need processes for notifying people about new content. Moreover, you should look into building a central, easily-accessible hub for shareable content too.
Don't neglect your employees' input. Your program should be a two-way link. In fact, the most effective brand advocacy output comes from the voice of the advocate. So, build avenues for your employees to suggest relevant content or even create their own assets.
Build a Content Strategy
You'll want to organize your branded content investment and employee-generated content (EGC) output into a cohesive content strategy.
For employee advocacy programs, common content goals often include building up thought leaders, driving organic reach, and amplifying brand awareness.
Check out our growing list of tactics for developing content ideas.
6. Incentivize Employees
To retain and grow your employee advocate roster, you need to find ways to attract people and keep them engaged in the program.
Folks shouldn't see employee advocacy as an exercise of just sharing content. Rather, they should see it as an avenue that benefits them in multiple ways.
For example, employee advocacy can help your employees build their personal branding. They should see investing in their social media accounts as a way to build more contacts, grow their influence and other such benefits.
You could also incorporate leaderboards and awards to incentivize newcomers. In fact, you can use these tools to drive people to new action. For example, you can offer rewards to people who are posting videos of themselves for the first time.
See if our guide on contest ideas for employee advocacy offers some inspiration for your efforts.
7. Design for Growth
Finally, build to grow. You want to maintain – and boost – the momentum you have going into the start of your employee advocacy program.
For example, push your company to integrate employee advocacy in the onboarding process of new hires. You can assign several champions in each department to ensure alignment between team KPIs and your goals.
When you're scaling up with large advocate rosters, a dedicated employee advocacy tool or platform can help. It can bring key elements – like notifying employees of new posts, a central hub for shareable content, content suggestions, leaderboards, etc – into one suite. Whether it be your program admins or the advocates, the one-stop-shop could help simplify advocacy.