Internal marketing is traditionally about winning your employees over to your brand. However, it's also a powerful asset for your external marketing efforts.
Today's audiences trust recommendations of other people more than official brand messaging. Your employees are among those people. In fact, 28% of consumers said that they look at how a company treats its employees when forming a view of the brand.
The word employees put in about your company can go a long way for talent sourcing, social selling, brand ambassador programs and more. In effect, internal marketing is a key support vehicle for your wider external marketing efforts.
What Is Internal Marketing?
Internal marketing is when a company promotes its brand, values, missions, goals, culture and other attributes to its employees. It can involve messaging, perks, benefits and other programs.
The goal of internal marketing is to make your employees more engaged at work and, in turn, more enthusiastic about the company.
Types of Internal Marketing
Most companies will use three types of internal marketing:
Internal Communications
This is a common internal marketing vehicle. For example, brands use email newsletters to inform employees about the employee engagement programs and company benefits/perks. They also have a strategy in place to keep employees informed about where the company is heading, especially in relation to a major event.
Programs
Companies take initiatives to find fuel for driving employee morale, productivity and overall engagement. Brands will often build programs – such as benefit packages (e.g., insurance, discount services, extra sick days etc) – to give employees a positive view of the company.
Internal Campaigns
A growing number of brands are mobilizing their employees in support of causes important to the team. Companies are showing that they're both aware and supportive of their employees' values. Brands use these campaigns to reinforce employee engagement.
Why Is Internal Marketing Important?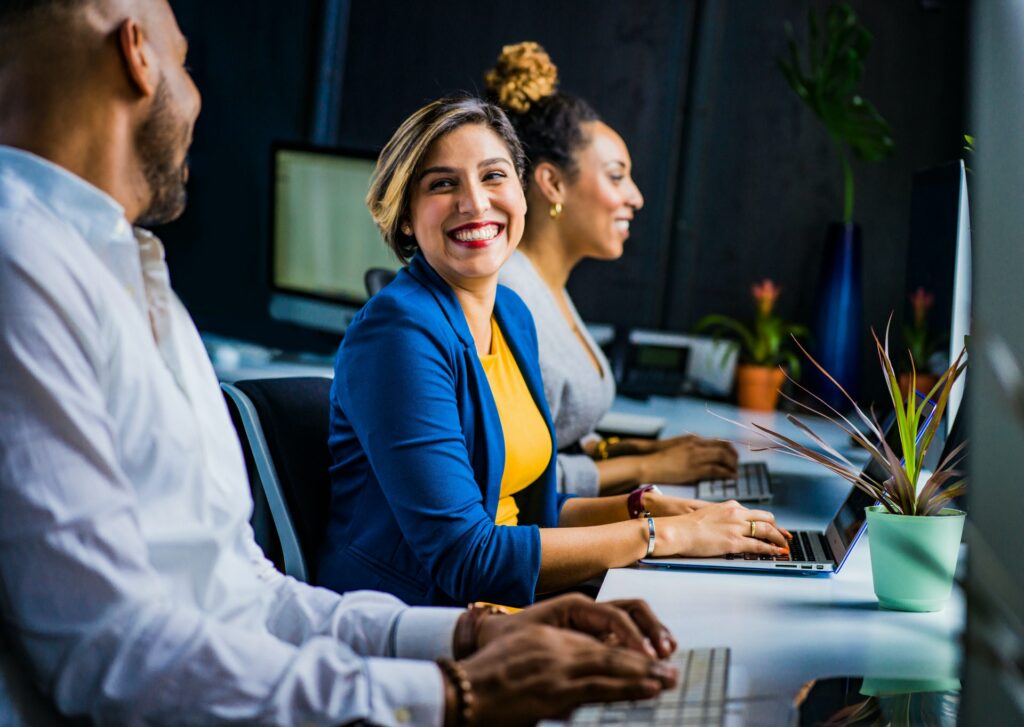 Internal marketing is important because it fuels employee buy-in towards the company and its initiatives, such as employee advocacy programs. When employees are enthusiastic about the brand, they'll advocate for it on their networks.
They might talk about how their company helped them out when setting up for remote work. They could also give potential customers a positive – but still candid – assessment of their company's product or service.
These powerful interactions originate from strong internal marketing. As an employer, internal marketing can improve your talent retention and social recruiting efforts. As a vendor, internal marketing can flow into positive customer interactions and relationships.
Simply put, when your employees have a positive outlook of the company, they'll show that outlook externally. Internal marketing is like a fuel that powers the light others outside see.
Internal Marketing is NOT a One-Way Street
Your internal marketing efforts shouldn't be a one-way interaction. It's easy to misconstrue it as internal communication, but it's much more than that.
Rather, internal marketing is a full-spectrum effort that keeps employees informed, invested, engaged, and enthusiastic. To achieve those goals, your internal marketing work should invite employee input just as much as it leans on leadership direction.
You need employees involved to truly understand and implement the things that will improve their morale, keep them engaged, and raise their productivity. These are also the goals you're trying to achieve through your internal marketing efforts.
How to Build Strong Internal Marketing Strategies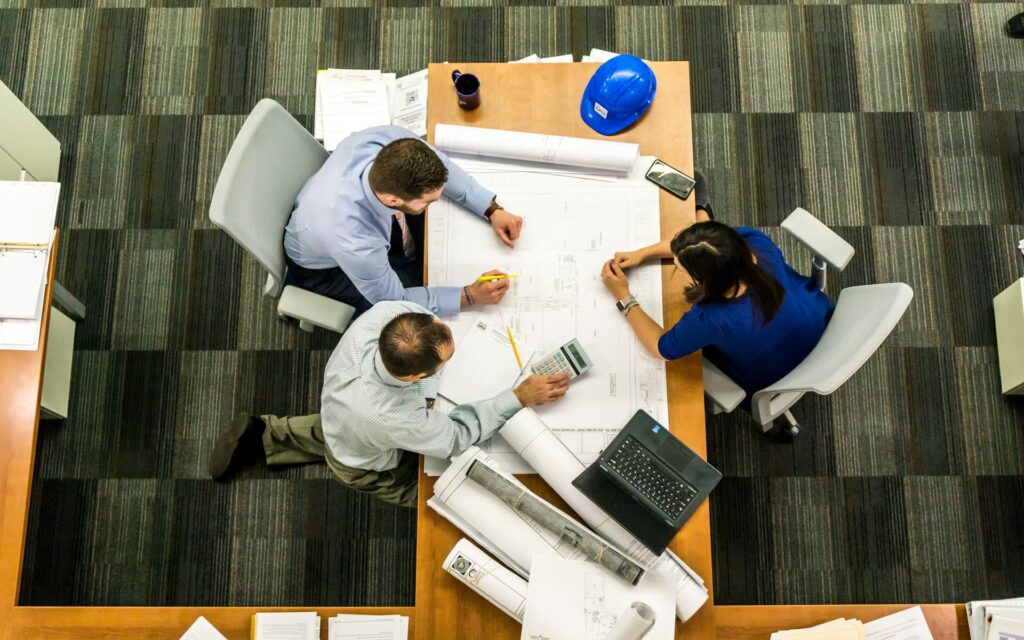 You should tailor your internal marketing strategy for both the short-term and the long-haul.
Activate Your Company's Mission, Vision & Values
Start by giving your employees a purpose. According to a Deloitte study, 'purpose-driven' firms saw a 30% improvement in innovation and 40% rise in talent retention.
Your company already has its purpose. It might even be hanging on your office wall in the form of your company's mission statement, core values, and vision.
These are your company's reference points – and they are more than decorations. Rather, they are your company's north star when it sets a direction. Activate these reference points.
Get managers to use the company's goals and values when conducting employee performance reviews. Refer to these reference points when announcing major plans. Celebrate these things when your company reaches a major milestone.
Define the Right Goals
It's easy to limit internal marketing to only internal communication. While internal communication is a part of internal marketing, there's more at play.
Your goals are holistic in nature. You're looking to keep employees informed, engaged, invested, and enthusiastic. So, you'll need to understand what benefits your employees want. You should see how you can involve employees in the company's growth. Leverage employee engagement surveys to get a pulse of how the team is thinking about the company.
Build the Right Team
With the right goals, you'll find that you'll need different types of resources and – as importantly – people from different teams to drive your internal marketing strategy.
Your internal marketing strategy should involve the HR/People Operations team. They'll help you get a pulse of how your employees are feeling today. They're also your go-to people for building the right programs and benefits for your employees.
Next, involve your leadership team. Get them to champion the company's values and mission. They can also nurture more employee engagement by listening to the team and responding to their needs and concerns. You may need them to greenlight certain programs/benefits.
Your marketing team could play a role in driving the internal messaging. However, you'll want to leverage them to direct the positive growth in employee engagement and enthusiasm outwards towards social selling, talent acquisition, brand reach and other goals.
Assess Your Internal Marketing Efforts
Evaluate what you're already doing. See how your employees are responding today and look for red flags like frequent turnover, low employee participation in team activities or events, and lack of engagement overall. You'll need to deeply investigate each issue to find the driving forces.
You might find the following gaps:
Not inviting enough employee input
Stagnant benefits or perks
Misalignment between company programs and employee preferences
Ask Your Employees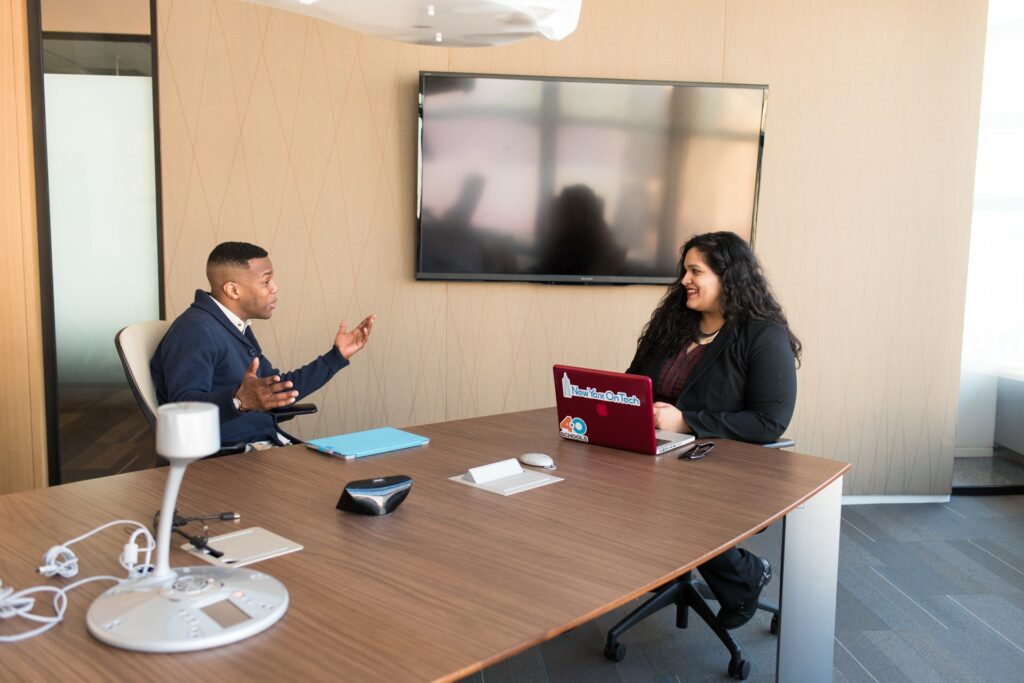 Send an employee engagement survey to pick up a pulse of how your team is both thinking and feeling about the company. Use the survey to start gathering their input on your programs, perks and other key areas that could affect their engagement.
That said, a timed survey may be too limiting. It'd be a good idea to leverage a platform that can let your employees build a community. You can use it to encourage discussion, exchange ideas, and drive more engagement. You could also use that community to monitor the impact of your internal marketing on an ongoing basis. Look for where employee engagement is trending.
Engage Your Employees
This is where you need to convert ideas into action.
Deliver on the Benefits
You can't separate the company's perks and benefits from your internal marketing goals. For the latter to improve, your employees need to feel that they're getting tangible benefits. This is why collecting their input is important – you'll get a good insight of what they want.
An HBR study found that employees weigh a company's health benefits (including dental and vision insurance), vacation time, work-from-home options, and work hour flexibility the most.
Eat Your Own Dogfood
Get your employees to use your product or service. It'll give them a direct feel or understanding of how it works and its value proposition. It invests them in improving that product or service and encourages them to advocate for it to their networks.
Involve Your Employees
Internal marketing isn't a one-way channel. Start getting their buy-in by inviting their input and show that their voice matters.
You should also develop processes that enable employees to engage with your programs. Use those processes to encourage employee-generated content (EGC), promote company content, and engage with each other. You can also offer rewards when employees promote or advocate for your company on social media.
Rally Your Executives
Your executives will often set the tone for the rest of the team, especially the department heads and senior managers. Get them involved in championing your internal marketing efforts. Push them to take the lead in inviting input and encouraging employees to engage.
It's also a good idea to get the leadership team to respond to and engage employee input. You could also generate some immediate momentum. For example, the leadership team can change or improve upon a benefit based on employee input.
Measure the Impact
Internal
Look for growth in employees using your company's programs, perks and benefits. Compare employee survey participation at different points – see if there's an upward trend. Furthermore, use the results to see if employee outlook towards the company is improving. You should also look for changes in turnover rates and job application rates.
External
Gauge how much others are talking about your brand – and how they are talking about it. See if you're able to qualify for industry recognitions, such as Great Place to Work.
3 Internal Marketing Examples
Starbucks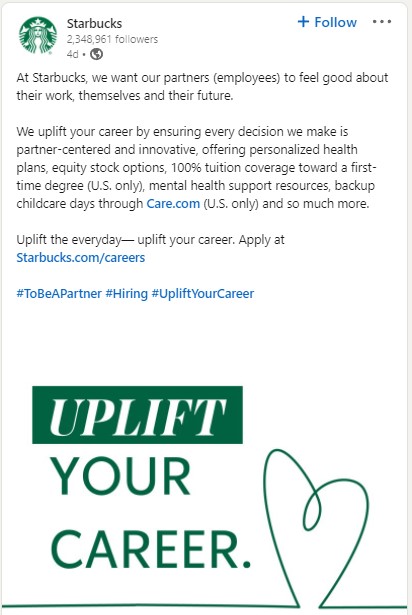 When cost-cutting was the norm in the service industry, Starbucks pushed against the trend by focusing on what drove its employees. It celebrated them by referring to them as 'partners'. It retained processes that excited employees and emphasized things like benefits (such as stock options and health insurance).
Starbucks also prides itself as a responsible and ethical company. It makes a point in both its external and internal marketing to emphasize how it buys from sustainable sources and works to reduce its carbon footprint.
The key takeaway from Starbucks is that strong internal marketing rests on both messaging and tangible benefits and initiatives. Not only do employees resonate with both aspects, but in time, consumers start attributing the brand with positive ideas.
Google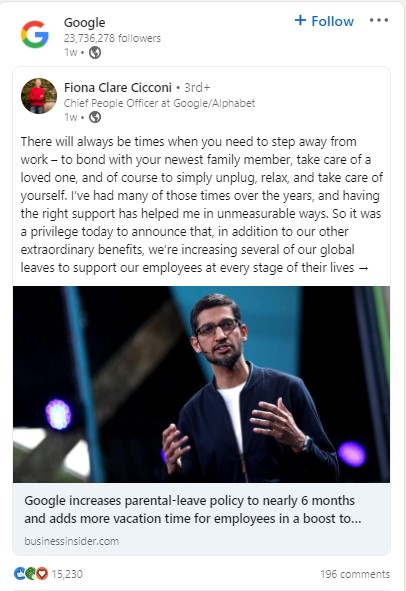 Google offers its employees many perks and benefits. Granted, most companies don't have the resources Google has at its disposal. But the point is that perks/benefits can make a difference, even if it's modest in scope. It's always a good idea to sincerely assess whether your company can offer support like work-from-home options, flexible work schedules, and other perks.
Google also leverages surveys to get a pulse of employees. The tech giant looks to understand if its employees feel fulfilled, recognized, and secure in their work.
In this example, the takeaway is using employee input to shape programs, benefits and other initiatives aimed at engaging them. The internal marketing is subtle in that it demonstrates to employees that the company cares for their input.
Monzo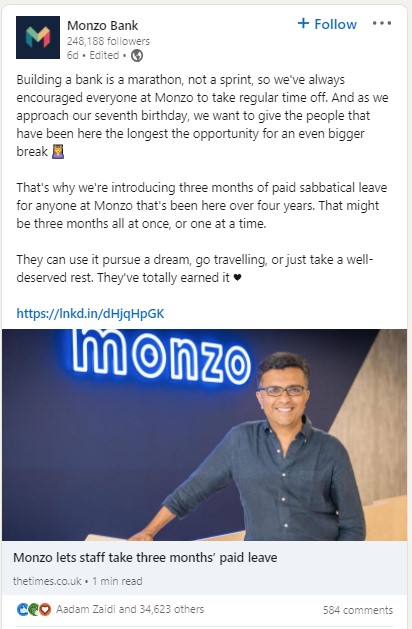 Monzo provides a strong line-up of programs and initiatives for its employees. These include partnerships with a diverse range of organizations (e.g., Coding Black Females, Codebar, the Royal Association for Deaf People, etc). Monzo also tries demonstrating its care or attention to things like the tone and language of its messaging.
The takeaway here is that your internal marketing can manifest in different ways and through many mechanisms (e.g., programs, messaging, actions of leaders, etc).
For More on Engaging Your Employees: